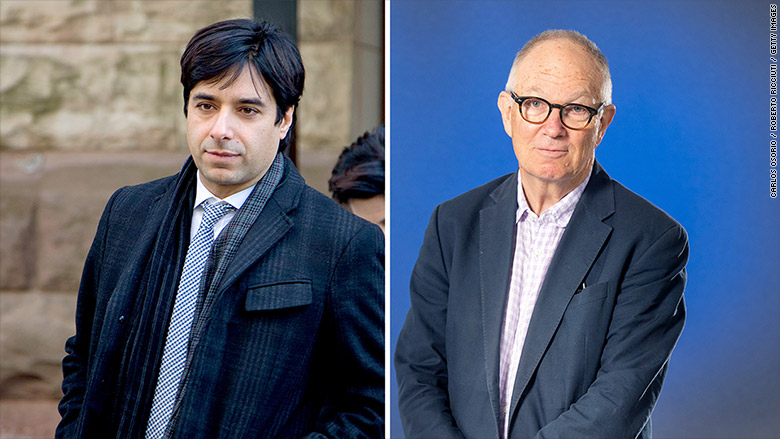 The top editor of the New York Review of Books has left the magazine less than a week after publishing a highly controversial essay by a former radio host accused of sexual assault.
Ian Buruma is no longer with the publication, a spokesperson for New York Review confirmed to CNN on Wednesday. The spokesperson did not provide any details of what led to Buruma's departure. Buruma could not be reached for comment.
Buruma's exit comes almost exactly one year after he assumed the top editorial post. While it remains unknown whether he was forced out or left of his own volition, it's difficult to ignore the firestorm that preceded it.
On Friday, the New York Review of Books published an essay online by Jian Ghomeshi, a former Canadian radio host who lost his job in 2014 over sexual misconduct allegations, with ultimately more than 20 women coming forward with allegations of various forms of sexual assault. He was acquitted of sexual assault charges in 2016 after signing an agreement to be on good behavior.
In the essay, titled "Reflections from a Hashtag," Ghomeshi bemoaned his fall from grace as he sought to "inject nuance" into his story.
"There has indeed been enough humiliation for a lifetime. I cannot just move to another town and reboot with a pseudonym. I'm constantly competing with a villainous version of myself online," Ghomeshi wrote. "This is the power of a contemporary mass shaming. Even people who are supportive sometimes have expectations of how I will act based on a singular, sexualized identity that was repeated in media stories. But this period has also been a tremendous education."
The piece was widely derided the moment it went live on the internet last week, with criticism aimed at Ghomeshi for writing it -- and at Buruma for publishing it.
Buruma, who became New York Review's editor last year following the death of the magazine's co-founder Robert Silvers, defended the piece, telling Slate that it "seemed like a story that was worth hearing -- not necessarily as a defense of what he may have done."
"But it is an angle on an issue that is clearly very important and that I felt had not been exposed very much," Buruma said in the interview.
Plenty of media observers didn't share that view.
"What Buruma and the NYRB leadership failed to grasp was that men like Ghomeshi aren't entitled to a nicely packaged redemption arc, and readers won't benefit from having an alleged abuser describe life after being exposed as abusive," wrote Mili Mitra in an opinion piece for the Washington Post. "At the end of the day, the essay never tackled the tensions brought on by the advent of the #MeToo movement. Instead, it read like a thinly veiled attempt by Ghomeshi to resuscitate his career and relevance. Thankfully, it seems to have failed."
Buruma, in his interview with Slate, indicated that he shared Ghomeshi's desire for more "nuance" in the #MeToo debate.
"Something like rape is a crime, and we know what happens in the case of crimes," he said. "There are trials and if you are held to be guilty or convicted and so on, there are rules about that. What is much murkier is when people are not found to have broken the law but have misbehaved in other ways nonetheless. How do you deal with such cases? Should that last forever?"