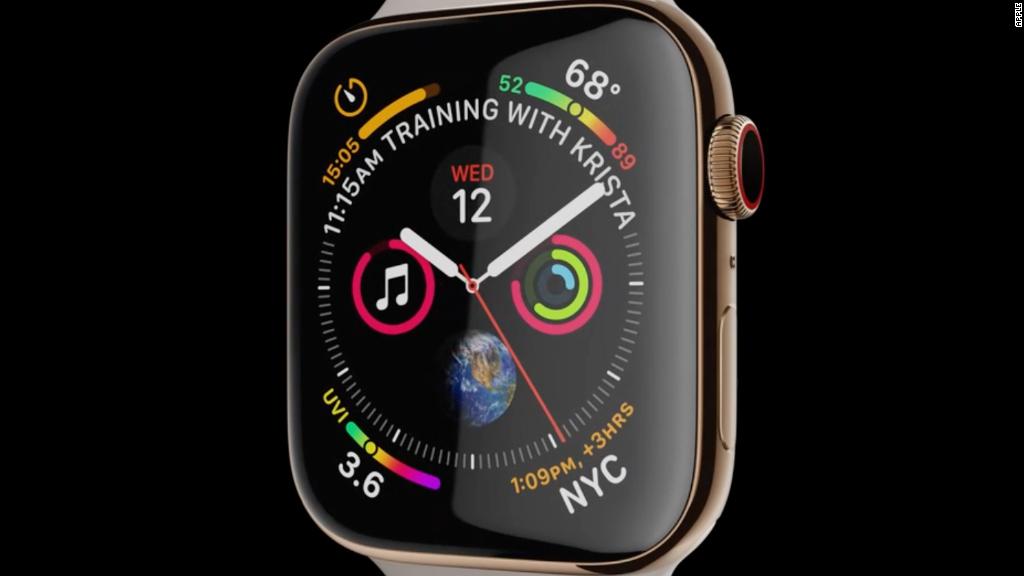 John Hancock will give its life insurance customers a discount for trying to stay healthy. They just need to hand over some personal data to receive it.
The financial services company said Wednesday that it will attach a free version of its wellness program, Vitality, to all life insurance policies.
Through the program, customers can log fitness and health information with the company in exchange for discounts at places like Amazon (AMZN) and REI. For an extra $2 per month, customers receive a free Fitbit or an Apple Watch for $25. If they hit certain targets, they don't have to pay more for the devices and can receive up to 15% off annual premiums.
The insurer says that the wellness program is changing the way people think about its products.
"I never thought somebody would call life insurance fun," said Brooks Tingle, head of John Hancock's insurance division.
John Hancock hopes that encouraging and rewarding healthy behavior will help customers live longer. The company can then make more money investing premiums while deferring the payment of claims.
In the meantime, it gets a trove of data on policyholders, while deepening its relationship with clients. The information John Hancock collects could make it easier to direct life insurance customers toward other company products, such as retirement plans.
"We would engage with our customers one or two times a year, basically privacy notice and a bill, and that's it," said Marianne Harrison, John Hancock's CEO. "Now we're engaging with them on an ongoing basis, and establishing a relationship with our customers — something we really never had before."
John Hancock, a unit of Canada's Manulife (MFC), first partnered with Vitality, a wellness firm, in 2015.
Since then, about 40% of customers have opted to add Vitality to their life insurance policies, Harrison said.
Vitality users check in an average 40 times per month, according to Tingle. They have the opportunity to sync their wearable devices, or can go into an app to log workouts, doctor visits and meditation sessions.
Privacy advocates have raised concerns about handing over large amounts of personal data to insurance firms beyond what's required to receive a policy. They fear that in the future, insurers will use the data to raise costs for riskier clients. The insurance industry says it's highly regulated and that it only intends to use the data to provide more targeted experiences for customers.
John Hancock maintains that customers opt in, and only provide the information they're comfortable sharing.
"If you don't want to include your body mass index, you don't have to," Harrison said.
Customers are told upfront exactly what the data will be used for, she added.
The proportion of US households with individual life insurance policies has stagnated in recent years, according to Limra, an industry trade group.
John Hancock wants its Vitality program to drum up new interest, especially among young people, which are less likely to consider life insurance a necessity.