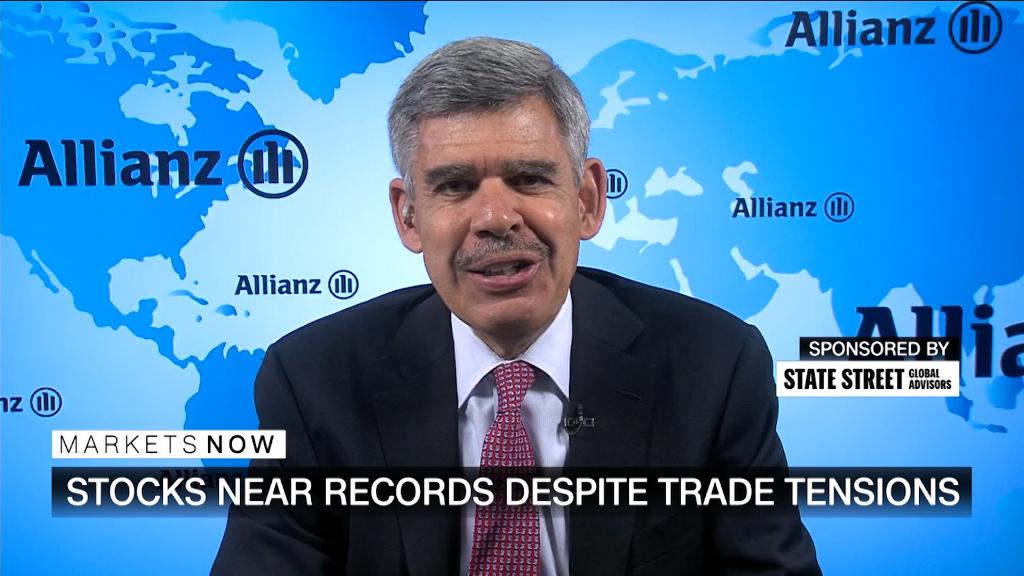 Procter & Gamble, the maker of familiar brands like Tide, Pampers, Gillette and Bounty, has been knocked around the past few years by lackluster sales and new competitors.
Its latest headache is President Donald Trump's trade war with China.
For P&G, the Trump administration's latest round of tariffs on Chinese imports will raise the cost of making many of its household staples.
Two weeks ago, the company lobbied to have more than a dozen imported goods left off the list of more than $200 billion worth of Chinese products subject to the trade penalty, which takes effect next week.
Like hundreds of other companies, it was brushed off.
Tariffs bite P&G, the country's leading consumer products manufacturer, at a challenging moment for the industry.
Raw material costs are rising. Profit margins are declining. Pricing power is under pressure from retailers. Upstart home and grooming brands are hot. And sales growth has stalled in the face of weak demand.
Procter & Gamble's (PG) case highlights the crucial link that Chinese labor and factories play in top US manufacturers' supply chains — and the obstacles to quickly remaking intricate production networks.
American kitchens, medicine cabinets and supply closets have come to depend on China.
West Virginia factory
P&G has plants across the United States and makes more than 90% of what it sells at home.
But like so many other American corporate giants, P&G relies on China for parts and materials to manufacture and package its brands. No one in the United States makes those components.
The company told the Trump administration that it uses Chinese parts to produce lines of Crest and Oral-B toothpaste and toothbrushes, Febreze air freshener, Downy and Bounce dryer sheets, Braun electric shavers, Head & Shoulders, Pantene and Olay shampoo, and a vacuum model of Swiffer.
Although Trump believes tariffs will prop up American businesses, P&G, which has headquarters in Cincinnati and has been around 181 years, disputed the strategy.
Tariffs "would undermine P&G manufacturing, U.S. jobs, and P&G's business competitiveness," Selina Jackson, the company's vice president for government relations, wrote to Trade Representative Robert Lighthizer on September 6. She warned the decision would drive up prices, reduce P&G's profitability and damage its market share.
P&G is also building a $500 million plant in West Virginia. The plant, which will support 1,800 jobs, "represents the manufacturing site of the future" for the company. It is automated and digitized, and will allow P&G to reduce costs and make products like Dawn dish soap and Head & Shoulders shampoo more efficiently.
But some of the plant's infrastructure — pipes, tanks, containers — is produced in China. No US manufacturer produces the specialized components, and tariffs will make it more expensive for P&G to build and operate the plant.
"These new P&G jobs in West Virginia will be undermined by proposed tariffs," Jackson wrote. "As the tariff impact ripples through P&G's manufacturing cost structure, P&G will be under intense pressure to increase the price of finished goods."
The White House did not respond to a request for comment.
Vacuum cleaners and toothbrush handles
Bike helmets, children's car seats, high chairs, and Apple Watches and Air Pods all won reprieves from this round of tariffs, but P&G's attempts to gain exemptions fell flat.
Without those exclusions, the company's production costs will go up.
Higher costs will force a tough choice: P&G may have to raise prices for retail buyers like Walmart, which could trickle down to higher prices for consumers. If the company decides not to pass off those costs, its profit will fall.
"Tariffs would effectively constitute a tax on personal care products, and the burden will unmistakably be borne by American families," the Personal Care Products Council — a trade group representing more than 600 companies — told the administration two weeks ago.
Because consumers buy household staples over and over, elevated costs from tariffs will be drawn out over time, rather than all at once, as they might for TVs or washing machines.
In a separate letter to Lighthizer, P&G gave several highly technical examples of its exposure to Chinese suppliers along its supply chain.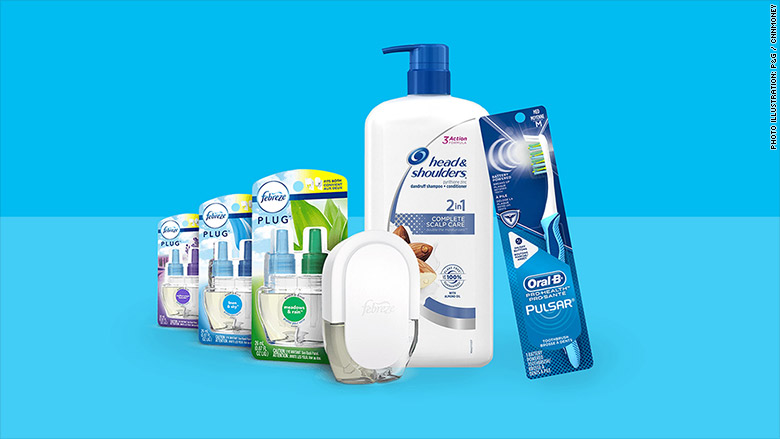 The company imports saccharin, an artificial sweetener, to make toothpaste. Seventy percent of the world's saccharin is produced in China, and there are no major active US producers.
The administration also included "preparation for perfuming or deodorizing rooms" on its final list of tariffs.
That will apply to a wall-plug-in version of Febreze. It's made in China, and P&G says no American company replicates the technology. Relocating production, assembly lines, testing equipment and compliance standards would take 18 months to two years.
The administration put tariffs on non-woven fabrics, raw materials that P&G uses for Downy and Bounce dryer sheets. Only one supplier in the United States makes the fabric at the precise level and weight P&G requires, and it is operating at full capacity. It is "highly unlikely" that the facility can add anymore production because of prohibitive construction costs, P&G said.
Tariffs on vacuum cleaners will "generate enormous pressures for higher prices" on the rechargeable vacuum Swiffer because it is made in China and would take 18 months to two years to build up production elsewhere, including in the United States.
P&G's Oral-B Pulsar battery-operated vibrating toothbrush is another product that will feel the effects of the tariffs.
Although P&G manufactures the brush head in the United States and assembles and packages the brand here, brush handles are produced in China. The company warned that a tariff on the handle will lead to more expensive prices for the finished product. That could drive down demand and force P&G to cut jobs.
Hand pumps
Battery-powered and rechargeable Braun groomers will also face higher costs. Production shifted to China more than a decade ago, and the company said it will require significant investment and intensive research and development efforts to meet its standards.
Finally, tariffs will hit a line of Head & Shoulders, Olay, and Pantene shampoo bottles. Each of the brands sells a model with a hand pump. The plastic pumps are made in China, and they are parts of a range of other manufacturers' everyday soaps, shampoos, body lotions and detergents.
The Personal Care Products Council highlighted the importance of these pumps across the industry. Raising costs for them will make every bottle more expensive for consumers.
"The effects are compounded," the group said. "The pump will cost more, the soap will cost more, and those increased costs are multiplied by the numerous cosmetic and personal care products that Americans purchase for their daily grooming needs."