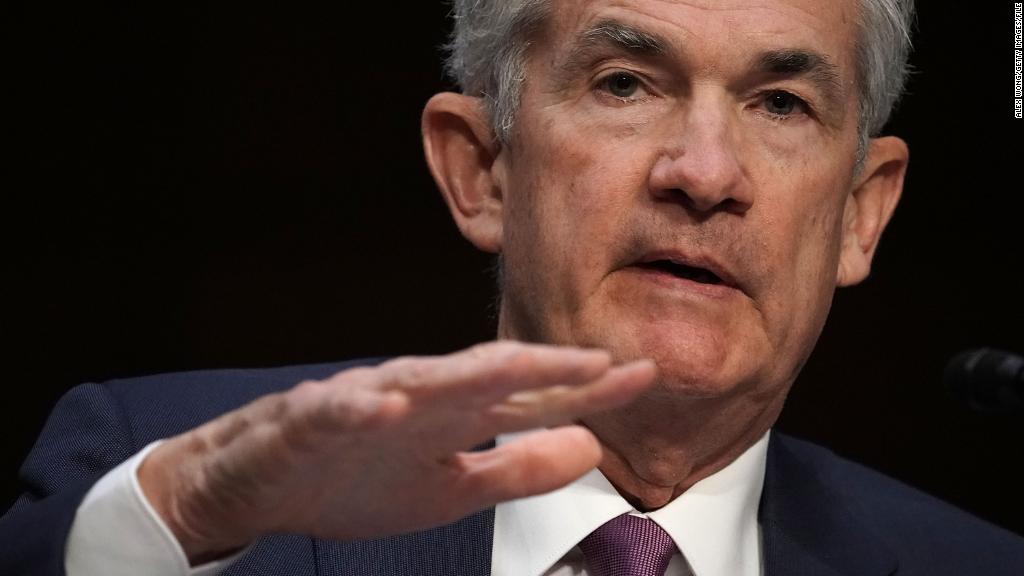 The Federal Reserve raised interest rates for the third time this year.
The decision, which was expected, is a sign of increased confidence in the US economy. Unemployment is low, economic growth is strong, and inflation is relatively stable.
Policymakers under Chairman Jerome Powell unanimously agreed to raise the federal funds rate a quarter percentage point, to a range of 2% to 2.25%. The rate helps determine rates for mortgages, credit cards and other consumer borrowing.
"Our economy is strong," Powell said at a press conference on Wednesday. "These rates remain low, and my colleagues and I believe that this gradual returning to normal is helping to sustain this strong economy."
Central bankers raised expectations for a fourth rate hike in December, with a majority now in favor of such a move. In June, policymakers were split on whether the Fed should raise rates four times this year or three.
Looking ahead to 2019, Fed officials expect at least three rate hikes will be necessary, and one more in 2020.
"The Fed shows no signs of taking (a) breath in rate hikes," Robert Frick, corporate economist with Navy Federal Credit Union, wrote in a research note.
The central bank also stripped the word "accommodative" from its description of monetary policy. That may be a signal that the Fed believes interest rates are finally at a neutral level, meaning they neither stimulate nor hinder the economy.
The Fed kept rates near record lows for years to encourage growth after the financial crisis. But it has been gradually raising them over the past three years.
Daragh Maher, the head of FX strategy for the United States at HSBC, said the change in language reflects "the reality that policy can no longer be usefully described as loose."
The Fed wants to raise interest rates steadily to keep the economy from overheating, but avoid raising rates so quickly that it brings on could help start a recession.
For now, the chairman has maintained that gradual interest-rate increases are the best way to balance those risks.
Powell said that central bankers have heard a "rising chorus" of concerns from businesses about the US-China trade war. But he said that the economic impact of US tariffs is "still relatively small."
He warned that tariffs could lead to higher consumer prices, but said policymakers don't see that in the numbers just yet.
Walmart, Gap, Coca-Cola, General Motors, Macy's and other companies have said tariffs could force them to raise prices on everyday consumer goods.
The Fed raised its expectation for economic growth this year to 3.1% from 2.8%, reflecting strength in the second and current quarters.
But for 2019, Fed officials expect growth to slow to 2.5% amid worries about the growing trade rift between the United States and China. The revised estimate is slightly higher than what policy makers expected last quarter, at 2.4%.
The FOMC also gave its first look of what it expects for the economy in 2021. Policy makers anticipate economic growth will shrink to 1.8% in that year.
Investors and former Fed Chairman Ben Bernanke have warned of an economic slowdown in 2020.