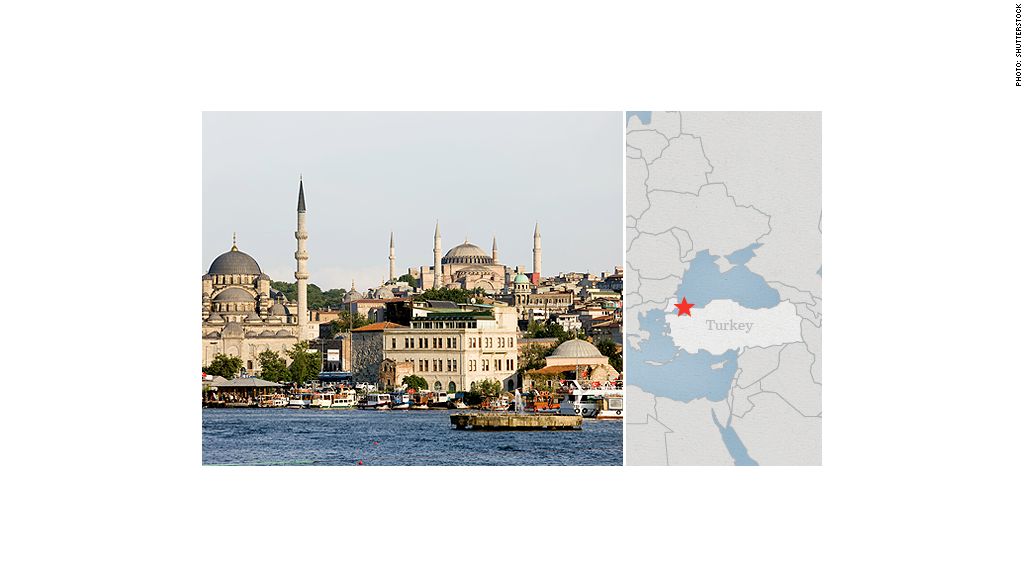 Turkey has received some bad press lately: a deadly mine disaster, anti-government protests, a corruption investigation. But that's overshadowed the fact that the country, which straddles Europe and the Middle East, is becoming quite prosperous.
"Foreign investment has steadily increased since 1990 and has contributed toward growth in the construction, automotive, banking, insurance, electricity and information technology sectors," said Ruth Lux, managing director at the political risk consultancy firm Strategic Analysis.
The country's main stock market index has more than doubled in value over the past five years, unemployment has been falling and Turkey has surged up global rankings for competitiveness, attracting a growing number of multinational companies.
Throw in a young, vibrant atmosphere, bustling tourism and a rich history, and you've got a recipe for a possible housing boom.
Prices for a two-bedroom apartment currently range from $125,000 to $280,000.
First published June 6, 2014: 7:13 AM ET
Source: Candy GPS Report from Savills World Research, Candy & Candy and Deutsche Asset & Wealth Management

Partner Offers
Paid Partner