Palo Alto, Calif.: There's an openness to entrepreneurialism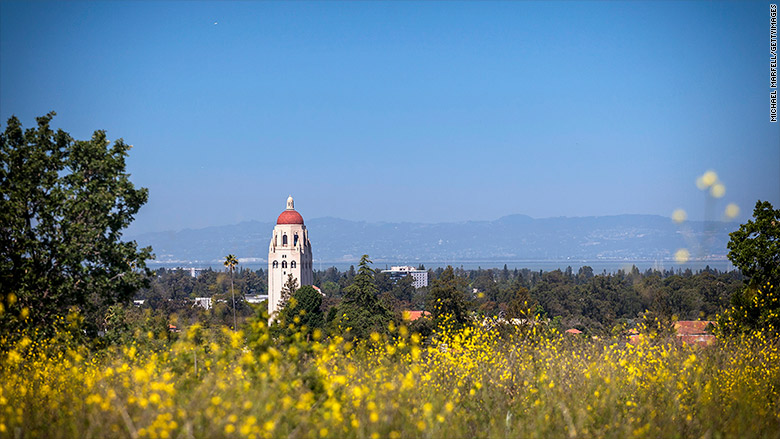 Vlad Tenev and Baiju Bhatt felt it was a no-brainer to base their online trading company near their alma mater.
"We came back to Palo Alto primarily because we both went to Stanford, which is just right down the street from here and we knew we wanted to build a technology company and that we would need the best people," Tenev told CNNMoney.
"For us, the clearest place to find them would be in our networks from college and people we knew from Stanford," he said. "So that's sort of why we settled here."
Tenev said Palo Alto felt like the closest thing to a home for him.
"I really enjoyed my time here, and the people that you meet and the energy around building products, I think that's something very, very unique to the Bay Area, that it's hard to find elsewhere in the country."
Bhatt agrees that the engineering talent in the area was a draw.
"We knew, in order to build this, we were going to need a lot of the best engineers," Bhatt told CNNMoney.
Familiarity was another plus.
"This always just felt a little bit more like home," said Bhatt. "In a time when a lot of other aspects of our life were going to feel really chaotic and things were going to be changing, just feeling really comfortable in our physical surroundings was a big part of it."
Bhatt said the Bay Area's culture is unique.
"There's an openness and an optimism to new ideas," he said. "It's like if you tell somebody you're an entrepreneur, the answer is, 'What's the idea?' Not, 'Oh, you don't have a job.' "
First published September 27, 2017: 5:21 PM ET
Partner Offers
Paid Partner