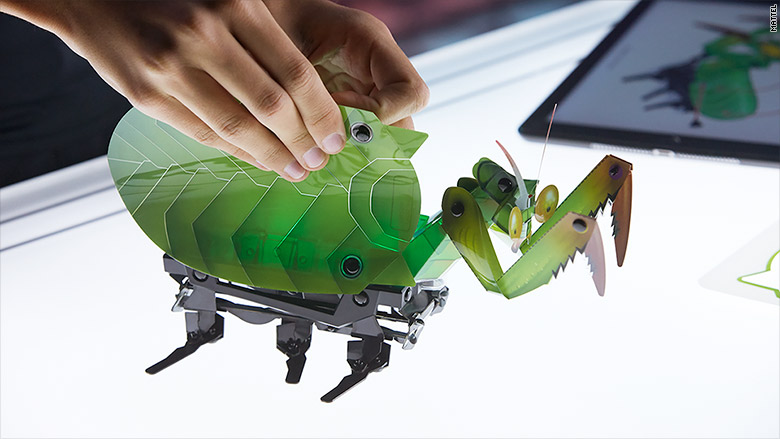 Kamigami is a DYI robot kit inspired by kids' fascination with little critters.
The process of building each robot species, such as a praying mantis, ladybug or scorpion, is similar to origami, the Japanese art of paper folding.
But instead of paper, you detach the robot parts from flat plastic sheets and snap them together. Once assembled, it's programmed with an app and controlled to move, race, and battle against other Kamigami robots.
Inside, the robot packs an accelerometer, gyroscope, infrared transmitter, two infrared sensors, tri-color LEDS, and a rechargeable battery.
The robots, co-developed by Mattel (MAT) and Dash Robotics, are $50.
First published November 29, 2017: 5:36 PM ET
Partner Offers
Paid Partner