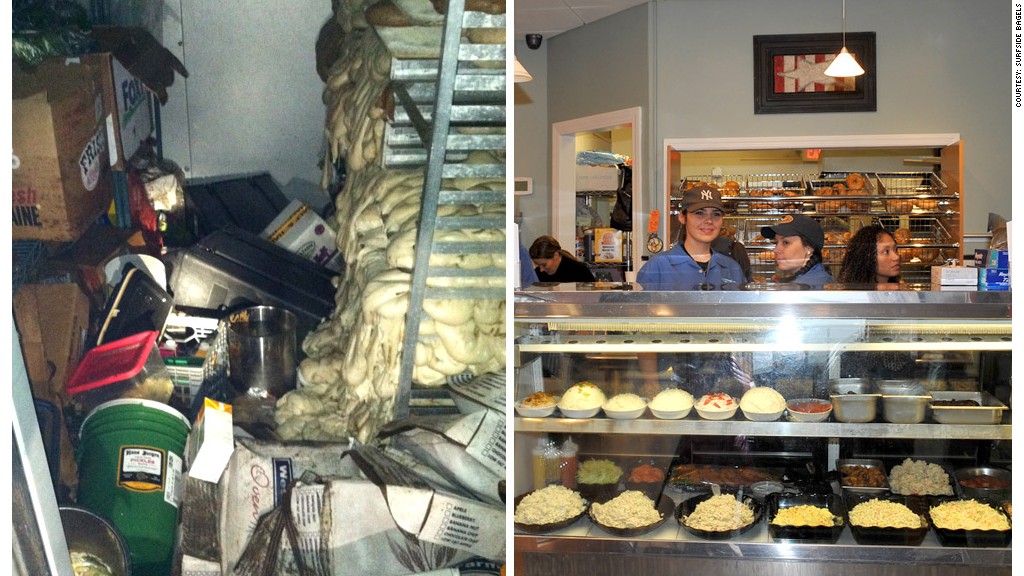 Name

: Surfside Bagels

Location

: Rockaway Beach, New York
A surveillance video captured Sandy's powerful waves literally crashing through the store, said co-owner Scott Edwards.
"Anything that wasn't bolted down was thrown across the store," he said. "The store looked like it had been ransacked."
And in fact the store was looted, although that was a drop in the bucket. Edwards and his business partner, Tim Keenan, had basic liability coverage (flood insurance was far too costly), which covered about $10,000 of the $150,000 in damage.
Edwards and Keenan, both New York City firemen, thought about abandoning the shop. Then they received an email from Joseph Scaretta at Front Street, a firm that rebuilds retail spaces, offering assistance.
"He basically said, 'We're a socially responsible company. Times are tough and we're looking to help,' " Edwards recounted.
Front Street pulled the walls down, did the electrical and plumbing work and put the walls back up to get the place operational. Edwards estimated the time and labor was worth at least $75,000.
With that, an SBA loan and some other money it pulled together, Surfside reopened in February. A few months ago, the shop had its busiest day ever.
"There's a sense of rejuvenation in the neighborhood," Edwards said. "I just hope the city continues to work on the infrastructure. There's a lot of work to get things back to 'normal.'"
First published October 27, 2013: 3:53 PM ET
Partner Offers
Paid Partner