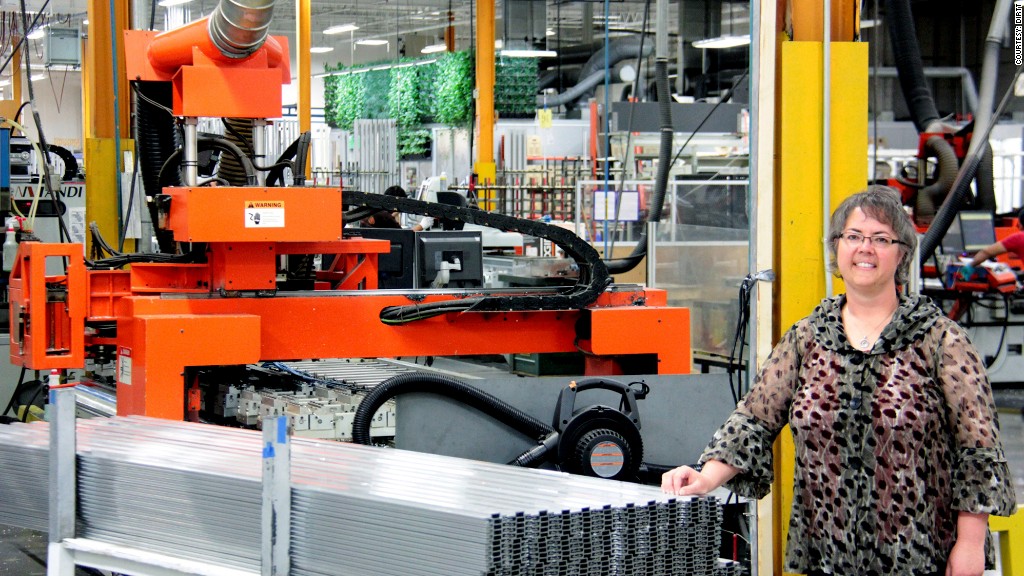 It was important to Tracy Baker to get her hands dirty -- even though she didn't have to.
As chief financial officer of Calgary, Alberta-based manufacturer DIRTT, Baker already had a cushy job. But she felt she could add more value to the firm.
"I went to the CEO and said I really wanted to learn the manufacturing process," she said.
DIRTT makes sustainable prefabricated interiors for corporate office, schools and healthcare facilities.
"I wanted to see how we could better use our resources and remove production obstacles," said Baker, 44.
In 2007, she spent six months in a Calgary factory and decided she wanted to head the firm's existing manufacturing operations. She subsequently became COO, overseeing all of DIRTT's factories.
By 2011, the firm had another plant in Canada and new facilities in Savannah, Ga., and Phoenix, Ariz. From 2006 to 2103, sales jumped from $20 million a year to $140 million.
This year, Baker received an award from The Manufacturing Institute, recognizing her achievements as a woman in manufacturing.
"Honestly, I fell in love with manufacturing only after I spent time in the factory," she said.
First published June 19, 2014: 11:08 AM ET
Partner Offers
Paid Partner