Mattress startup gets rapper's money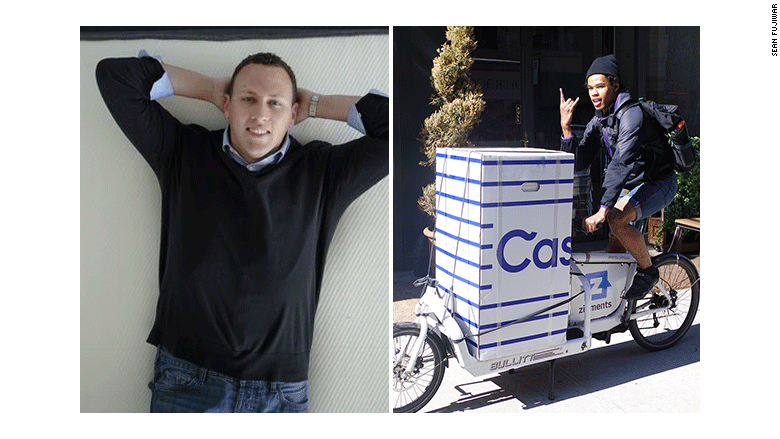 Who would've thought an old-school product like a mattress could inspire a rapper to invest?
New York-based Casper did just that.
"Buying a mattress is one of the worst experiences for consumers," said co-founder Philip Krim. "But people still spend $14 billion every year buying them."
Casper launched in April 2014 after raising almost $2 million from venture capital firms and angel investors, including rapper Nas and actor Ashton Kutcher.
Its mattresses are made in the U.S. from a proprietary mix of latex and memory foam.
All cost less than $1,000 and fit into a cardboard box the size of a mini fridge. The bed opens on its own in less than 60 seconds, said Krim.
Shipping and delivery are free, and customers get a 100-day trial period. "If you don't love it, you get a full refund," Krim said
Casper logged $1 million in sales in its first month (Krim wouldn't disclose profits), and $20 million in sales thus far. It's raised $13 million in additional funding, including a reinvestment from Nas.
Krim said the startup wants to expand into other sleep-related products.
"We want to become the world's first brand that targets everything to do with sleep."
First published March 18, 2015: 6:59 AM ET
Partner Offers
Paid Partner