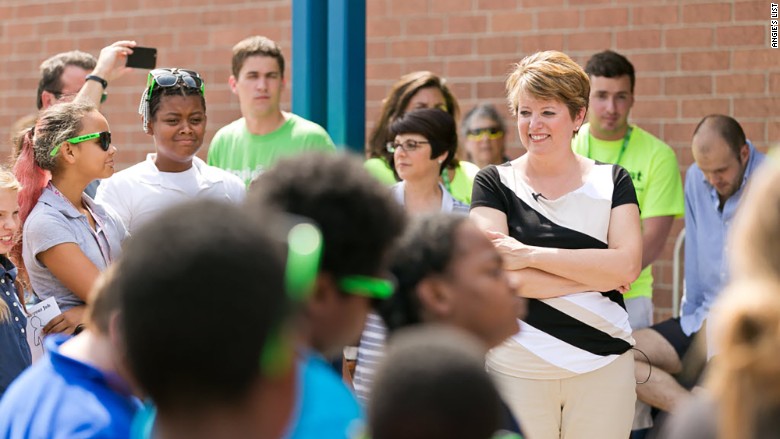 For 20 years, Angie's List has connected consumers to local service companies, many of whom say they must work harder than ever to find good employees.
It seems fewer young people want to pursue a career in the skilled trades.
With this in mind, I was inspired last month at the local public school where many employees volunteer. It was almost time for students to complete a career exploration assignment, and I learned that few kids had real-life role models for careers beyond teacher and doctor.
That's when I realized how Angie's List could make a difference.
My team and I organized a career fair at the school. Service providers spent a few hours showing -- and telling -- fifth and sixth graders about being a remodeler, electrician, landscaper, HVAC technician, plumber, painter, auto mechanic and dog groomer.
We're expanding the concept to other schools and cities, combining it with a job fair for adults interested in similar openings.
I'm excited about the possibilities. After all, Angie's List is uniquely suited to spotlight the value of the skilled trades and home services, and to make a difference for service companies and their communities.
First published June 18, 2015: 10:53 AM ET
Partner Offers
Paid Partner