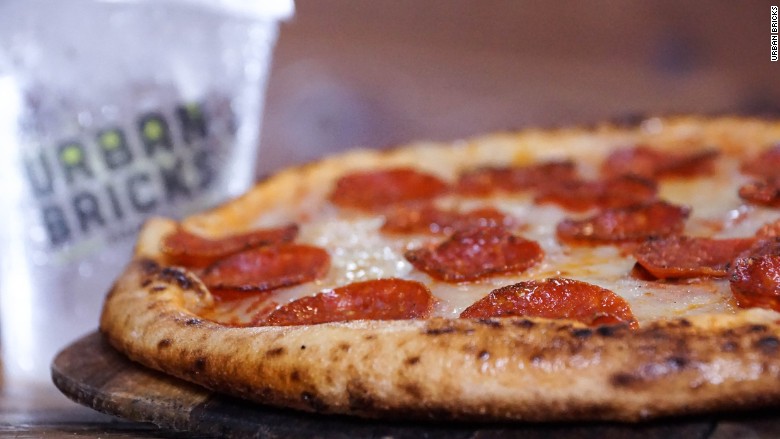 After 20 years of owning various restaurant franchises, Sammy Aldeeb decided he wanted to get into the pizza business. When he couldn't find an existing franchise he liked enough to buy, he decided to start his own - Urban Bricks Pizza.
Unlike other fast-casual pizza joints, Urban Bricks offers delivery, drive-thru and full bar options. "Our restaurants are hip, and people eat with their eyes first," says Aldeeb.
The concept seems to be resonating. Within two months of opening up shop in San Antonio, he'd already generated more than $1 million in sales. Seeing the growth potential, Aldeeb decided to sell the 25 other restaurants he owned and focus on Urban Bricks full-time. Six months later, he sold his first Urban Bricks franchise. Now, two years after launching, Urban Bricks has an additional 12 stores open, six under construction, and plans to open another 120 franchise locations by 2018.
Aldeeb thinks pizza is so popular that there's even more room to expand.
"You could be a millionaire and eat good pizza and you can be a college student and eat good pizza," says Aldeeb. "It is everybody's food."
First published April 21, 2017: 11:07 AM ET
Partner Offers
Paid Partner