Miller, 30, has a hand in Kansas City's mission to become the world's largest "smart" city. He's a partner at Think Big Partners, which is pairing with Cisco to lead this charge. Thing Big is a Kansas City-based accelerator and co-working space that invests in and builds early-stage tech startups. That includes one that Miller co-founded, a fitness startup called Bodeefit.
What do you actually do all day in your job?
Meet with people. I work with the founders of early-stage companies on growth, strategy and help them with business development through our network of partners. I then usually get my "actual" work done later in the evening.
1
How many hours do you sleep?
Six hours or so. I'm a major night owl but have to be up early all the time. It's usually the easiest time to meet for many of the founders I work with.
2
What do you eat for breakfast?
Nothing. About eight months ago, I started intermittent fasting where I only eat between the hours of 1 p.m. and 9 p.m.
3
If you could pitch to one person, who would it be?
Mark Cuban. He seems fair and willing to give feedback.
4
What's on your homescreen?
I'm on Android and love the widgets. The Google Now widget takes up half my screen but provides the most relevant info at a glance, especially when traveling. Then I have email and text front and center, and I group work, messaging and social.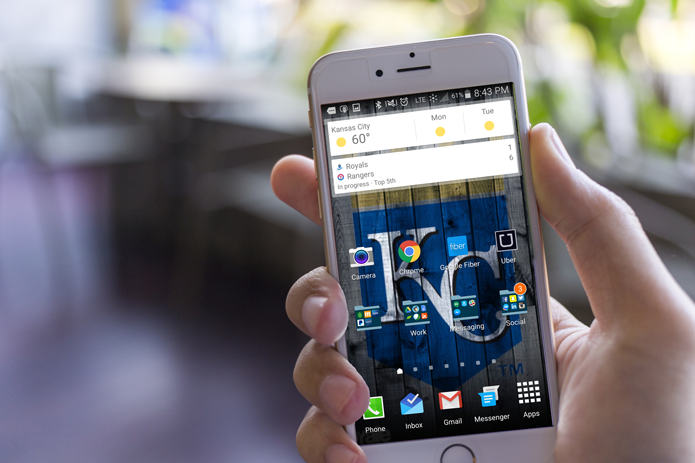 5
How often do you exercise?
4-5 times per week. Primarily part of my morning routine. I cofounded Bodeefit with Adam Griffin, a fitness app that promotes a more active lifestyle. I'd rather work out with high intensity in shorter time, more frequently, than spend countless hours in the gym.
6
What app can't you live without?
Uber. I got rid of my car at the beginning of this year. I walk to work (a few blocks) every day and Uber everywhere else when needed. I get that this is a normal thing in big cities but this is NOT normal in Kansas City. I'm really interested in a future where it won't make any sense to own a vehicle no matter where you live. I think Kansas City can be an interesting test bed.
7
What's your favorite city?
Kansas City. I'm absolutely going to be a homer here, but in this case there's no place like home. Everything about Kansas City is booming. People visit our coworking space all the time from all over the U.S. and they constantly leave blown away with the entrepreneurial spirit, the arts and just the overall electricity in our downtown and surrounding areas.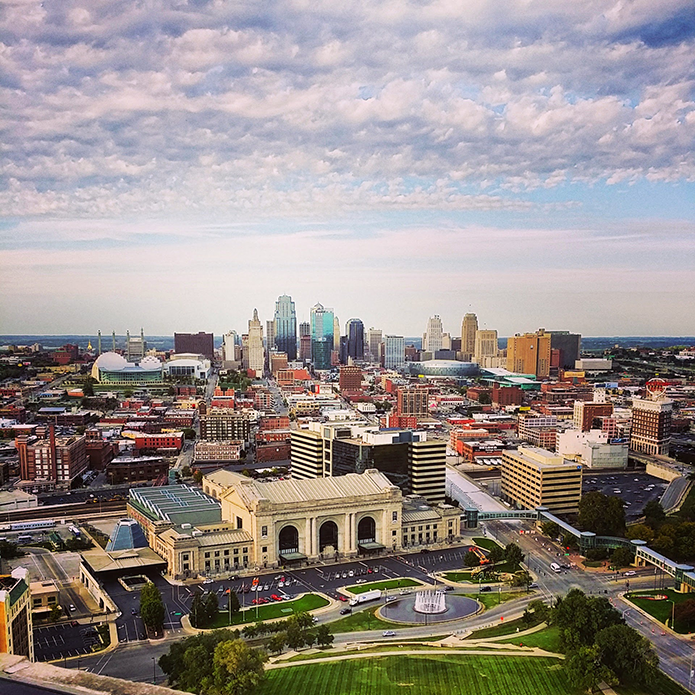 8
Uber, Lyft, or yellow cab?
Anything but Yellow Cab.
9
Are there any social platforms you refuse to participate in?
Pinterest. I wouldn't say I "refuse" to participate but I just don't see the value for myself in using it.
10
What are you reading right now?
The Responsive City
11
The Strand or City Lights?
I'm a huge reader but don't have a favorite bookstore. I find myself buying a lot of books off of Amazon. I'll usually read it first via ebook, and if I like the book I'll usually buy the hard copy.
12
Best piece of advice you've been given?
If you want true success, empower others.
13
What keeps you up at night?
Focus. When your job is helping other entrepreneurs, it's hard to know what to focus on. You want to do right by everyone, so it's extremely hard to manage your time.
14
If you could tell your 18-year-old self one thing, what would it be?
Buy a ton of Apple stock, and just hold on. … The world's going to change by the time you get out of college.
15