When writer Laurel Touby founded mediabistro.com in 1993, it was mainly a vehicle for her to host media "salons." Her intention? She was "basically hoping to meet a guy." She sold it for $23 million in 2007 (at a time when she still owned 65% of the company). Today, Touby is an investor in early-stage startups like Apploi and AdYapper. And she hasn't lost the desire to bring people together: she co-hosts monthly breakfast meetups, as well as dinner parties for founders and funders.
What do you actually do all day in your job?
I am rejiggering my life at the moment. I used to be chained to email and other people's agendas ("Hey Laurel, want to grab coffee? I need to pick your brain..."). Inspired by the book Less Doing (by Ari Meisel), I try to outsource every single non-mission-critical thing so I can focus on high-impact activities. So, I am looking at all the ways to outsource -- from using Zirtual and Fancy Hands (for virtual office assistants), to Alfred (concierge help to organize chores and errands in your home) to Growth Geeks (they will automate your podcast for you).
Oh, and when I'm not optimizing my work, I am working! I am combing through hundreds of decks, meeting with entrepreneurs and evaluating them for a monthly showcase I do for my syndicate, the Flatiron Investors. I also co-host a monthly breakfast for tech CEOs and founders and host a Deal Dinner at my home for VCs.
So, on a daily basis: Read, meet, coffee, drink, eat, meet, read, write emails, create lists of just the right people to invite to events, correspond with those people about those events... You get the picture.
1
How many hours do you sleep?
Four when I am stressing. Six when I'm not.
2
What do you eat for breakfast?
Oatmeal. Or a smoothie made with brown rice protein.
3
If you could be pitched to by one person, who would it be?
Bill Clinton, re: his stealth tech startup.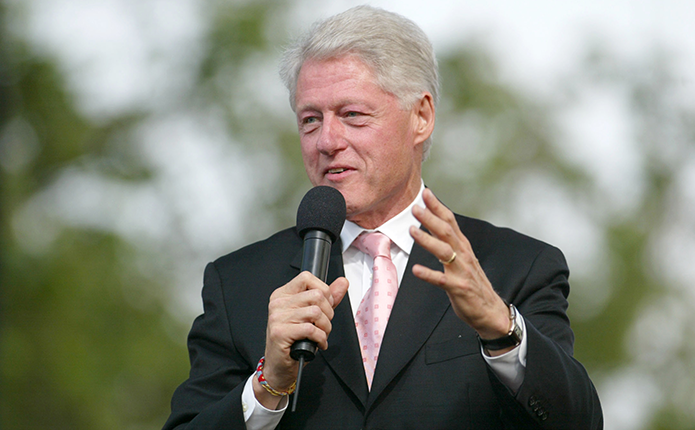 4
What's on your home screen?
Unicorns.
5
How often do you exercise?
One rule to live by: ABW (Always Be Walking). I have a treadmill desk.
6
What app can't you live without?
Full Contact Card Reader combined with Zapier. Using Full Contact, I scan in each business card and Zapier zaps it from my phone to my Google contacts and sends a LinkedIn request to each person. Now, that's automation!
7
What's your favorite city?
NYC. I was a Miami girl when I first arrived, in full Parrot Jungle Technicolor clothes, but I quickly adopted the Black Uniform and this became home.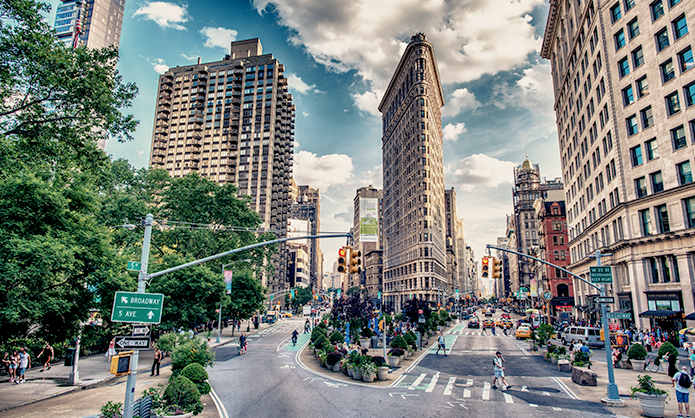 8
Uber, Lyft, or yellow cab?
Yellow Cab in NYC. Uber Pool everywhere else. (You meet the nicest people in the Pool! But most of the time, you ride solo and it's discounted.)
9
Are there any social platforms you refuse to participate in?
Second Life.
10
What are you reading right now?
Your Band Sucks: What I Saw at Indie Rock's Failed Revolution (But Can No Longer Hear), by Jon Fine (who happens to be my husband).
11
The Strand or City Lights?
The Strand. Proximity breeds familiarity.
12
Best piece of advice you've been given?
It was more of a command. Bill Ackman, who now runs Pershing Square Hedge Fund, and who was one of my early investors at mediabistro.com, said, "You have to sell for $33 million, or this won't have been a good investment for your investors."
At the time, mediabistro.com was just starting out and had $30,000 in sales. I couldn't imagine achieving such a multiple. But, Bill saw something in me that I didn't know to look for in myself. And because of his belief, I aimed higher.
13
What keeps you up at night?
Ignorance. I am extremely concerned about the Climate Crisis and the fact that the extremist factions have politicized this issue.
14
If you could tell your 18-year-old self one thing, what would it be?
If you really want to be taken seriously, get a sex change. It's still going to be a man's world in 35 years. The thoughtless sexism will evolve into thoughtful avoidance of the perception of sexism. But unconscious (and sometimes conscious but hidden) bias is still there. The same goes for racism. Ageism, lookism. We will all become avatars in Virtual Reality before discrimination completely disappears. Sad, but true.
15