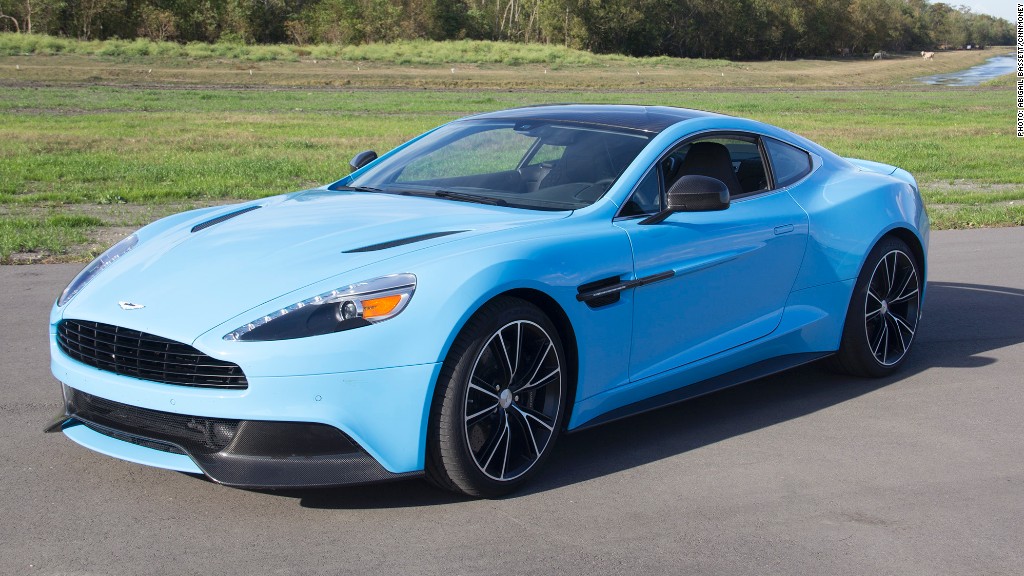 It used to be that Aston Martin cars left me cold. Don't get me wrong. They looked great. But the driving experience didn't always live up to the appearance. They were fast, but not fun. Fortunately, since splitting off from Ford several years ago, Aston Martin engineers have been hard at work.
Review - Aston Martin nails it
Case in point, this 565-horsepower V12 Vanquish that's simply a joy to drive. It takes off like mad, of course, but it also works its way through turns like a playful puppy. Turn the steering wheel and the Vanquish's long nose moves... Easy, quick and steady.
Video - Vanquish is absolutely worth it
This car feels eager and alive, not at all out of place on a race track. Still, the ride is comfortable and smooth while the interior is richly appointed and beautiful. In all, it's what a luxury performance car ought to be.
First published December 31, 2013: 10:22 AM ET