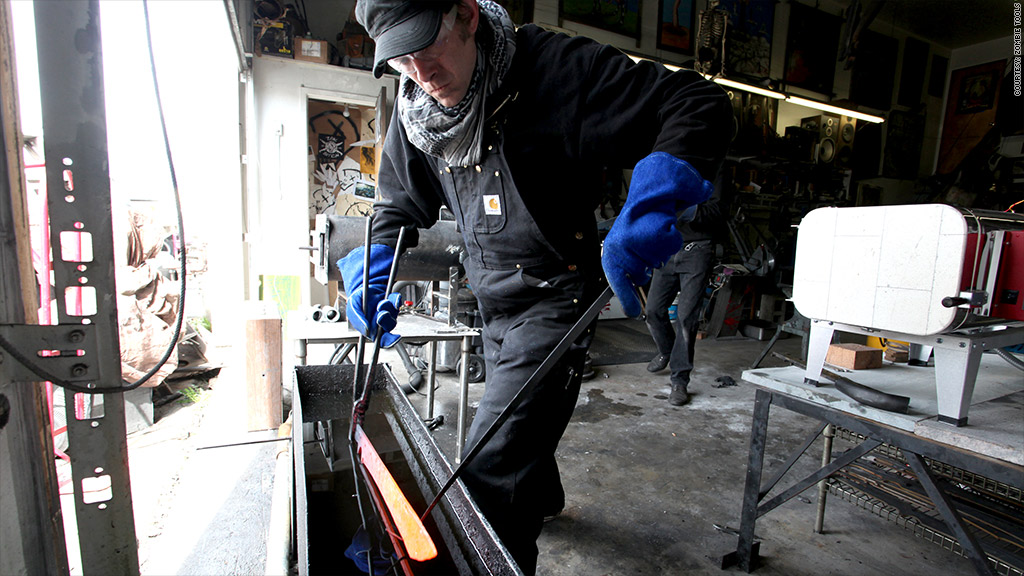 Call it an artisanal arsenal. In Montana, a crew of 10 blacksmiths are forging handmade edged weapons to fight the walking dead.
The folks at Zombie Tools offer a selection of customized blades, including the Traumahawk for $235, and the Mack Daddy-O (a word play on the dan dao, a Chinese broad sword), which goes for $450. They make about 150 swords a month, many of which are exported to Europe and Asia.
"There are a lot of underemployed guys in the service industry who hate what they do and dream of making something with their hands," says Zombie Tools co-founder Chris Lombardi. "We're the guys who made that dream real."
First published October 15, 2013: 2:09 PM ET
Partner Offers
Paid Partner