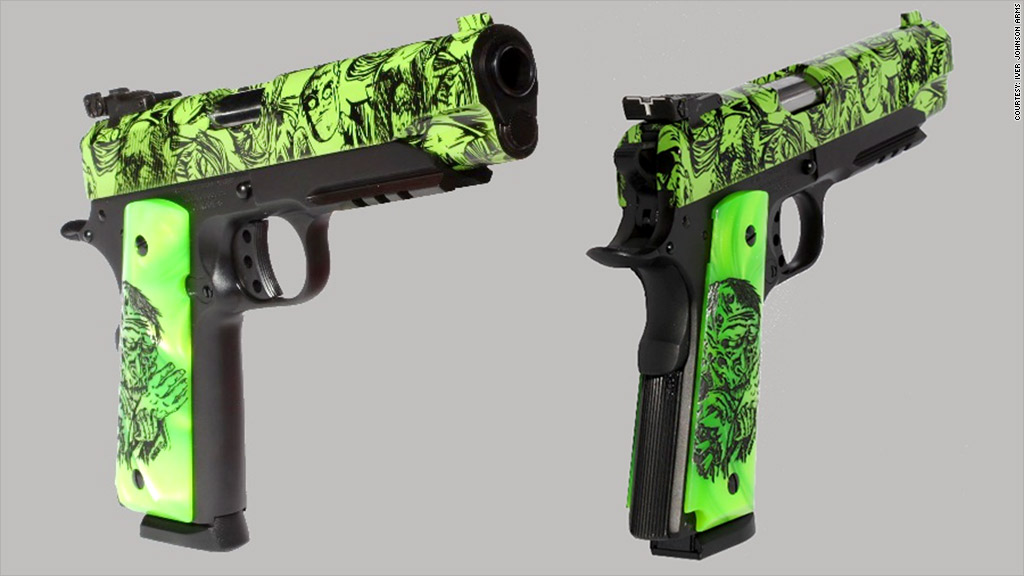 Guns are de rigueur in zombie flicks. So naturally gun maker Iver Johnson now makes a zombie-themed firearm. The Eagle LR 45 ACP semiautomatic pistol is festooned with neon green pistol grips that have an eye-popping design.
"This zombie pistol has been selling very well," said Chad Holwerda, Iver Johnson sales manager. He added that many customers who buy the Eagle are first-time gun owners who are only buying a firearm to prep for the "pending zombie apocalypse."
Holwerda assures buyers that the .45-caliber weapon can "take care of any zombie in one shot."
First published October 15, 2013: 2:09 PM ET