Duck Dynasty talking duck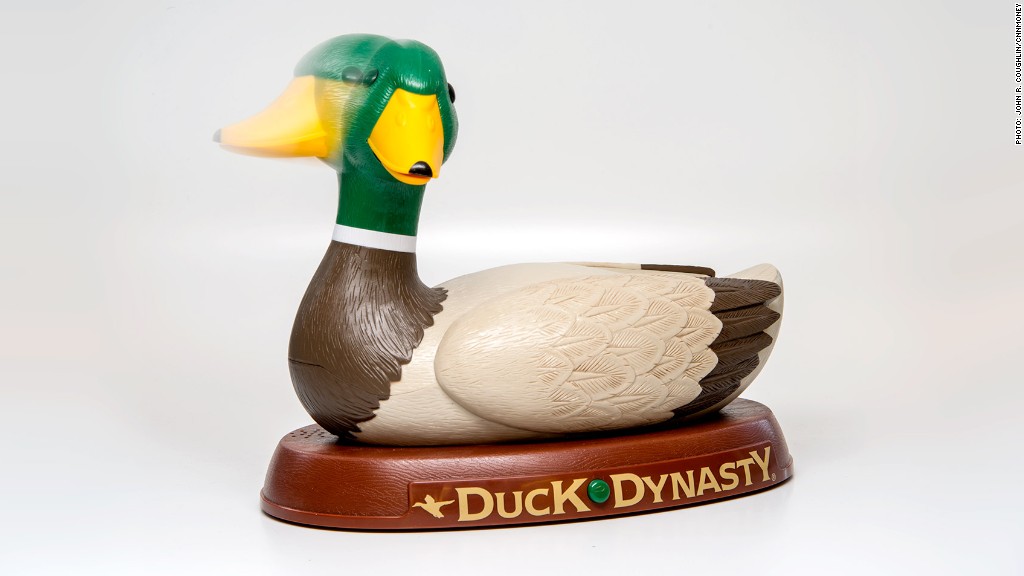 Company

: The Wish Factory

Price

: 8 and up

Age

: $49.95
Want to spend the holidays with Si, Jason, Willie and Phil? The Wish Factory has you covered.
This 12-inch talking duck offers sage wisdom from the hit reality show "Duck Dynasty," such as "Just 'cause you're smart doesn't mean you're smart," and "Redneck rule #1: Most things can be fixed with extension cords and duct tape."
The duck also sings two ZZ Top songs, moves its beak, turns its head and wags its tail.
Joel Naftelberg, marketing director for The Wish Factory, said the inspiration came from the Big Mouth Billy Bass -- a singing animatronic fish mounted on a trophy plaque -- that was popular in the '90s.
First published November 14, 2013: 7:02 AM ET
Partner Offers
Paid Partner