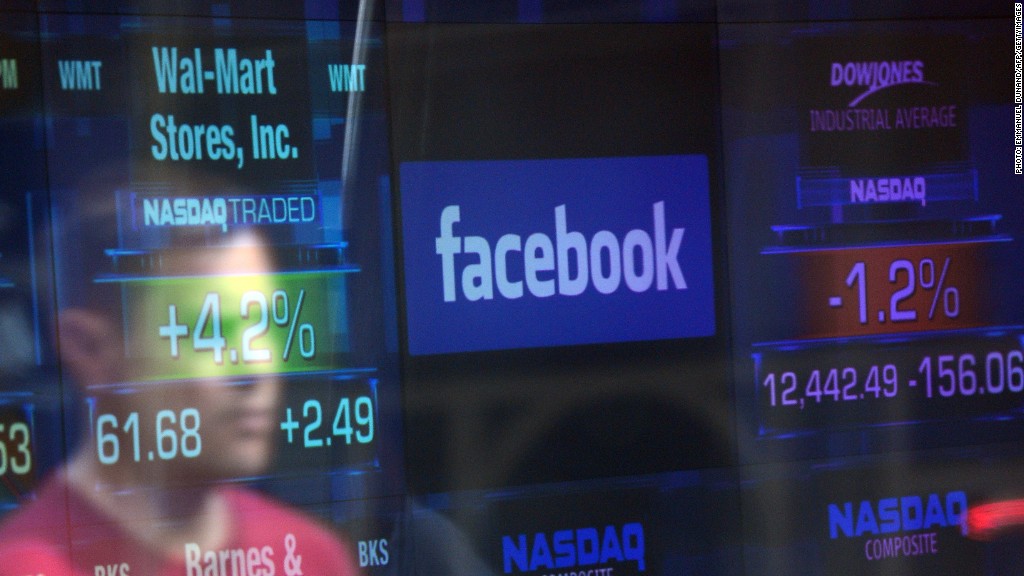 Facebook's post-IPO life has been rocky, and on Thursday it will face one of the toughest times for a newly public company: the first day that some insiders are allowed to dump the stock.
Like many initial public offerings, Facebook's May 18 debut included a "lockup" agreement that requires some shareholders to hold on to their stock for a certain period. When a company's locked-up shares are set free, the stock typically tanks, since millions of new shares flood in at once.
Facebook's first reckoning day is here.
Insiders will be free to sell off about 271 million shares on Thursday. Since Facebook (FB) has lost nearly half its value since its debut, some may jump at the chance.
The reasoning behind lockups, which usually last 90 to 180 days, is to prevent the market from being swamped with too many of a company's shares immediately after an IPO. Keeping stocks scarce can help boost their value.
Facebook's fellow newly public Internet companies felt the pain when their lockups ended. LinkedIn (LNKD) slumped as much as 7% on its lockup expiration day, and Groupon (GRPN) fell 10% to hit a new low.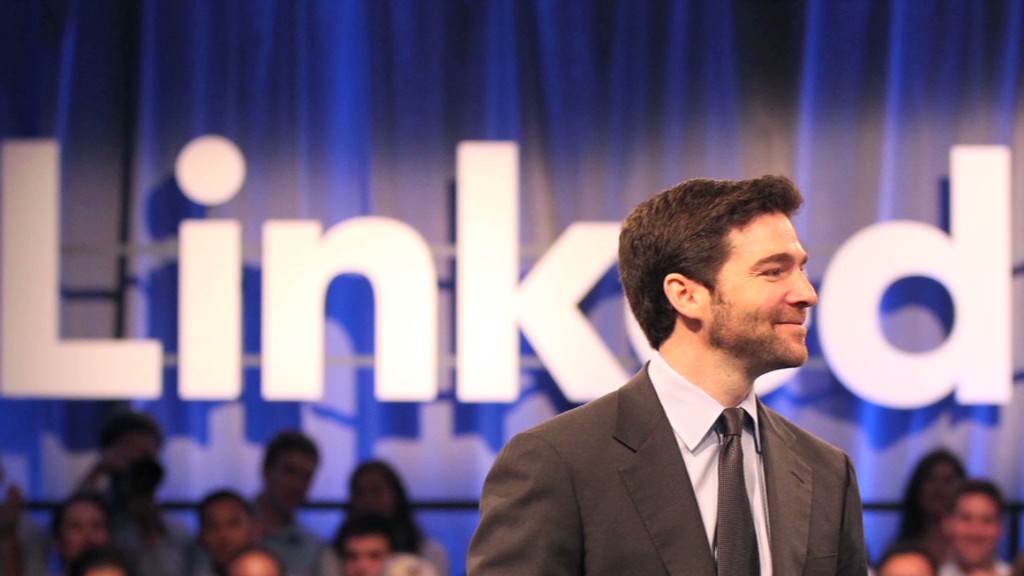 Thursday is only the first in a series of lockup expirations for Facebook. Its unusual, tiered system means several more waves are coming, and a total of 1.8 billion shares could hit the market in the next nine months.
Ken Sena, an analyst at Evercore Partners, warned in a note to clients that the stock drag "is likely to be drawn out" because of the staggered schedule.
But S&P Capital IQ analyst Scott Kessler shrugged off the concerns, and even upgraded his rating on Facebook to "buy" from "hold" on Tuesday. "We do not expect early employees and investors will be aggressive sellers of FB shares at current levels," he wrote in a client note.
The big Facebook stock dump could come in mid-November. That's when Facebook will convert the special form of restricted stock units, or RSUs, held by most of its staff into actual shares of its stock.
Facebook's employees will owe taxes this year on the value of that stock. Like most companies that issue RSUs, Facebook is handling the logistics on its employees' behalf. (The employees are still ultimately responsible for making sure their tax bills are fully covered.)
Facebook plans to withhold a big chunk of its employees' shares -- roughly 120 million -- and sell them on the open market to cover the tax bill. Selling off so many shares at once could hammer the company's stock price. So Facebook has a Plan B: It can tap its credit lines and cash reserves to pay off the tax bill without issuing equity.
A Facebook representative declined to comment on which route the company plans to take.
Facebook has carefully lined up its options. It took out a $3 billion credit line specifically earmarked for the potential RSU-linked tax bill, and it's currently sitting on $10 billion in cash.
At Facebook's current share price, the tax bill would total around $2.6 billion. If its stock price keeps dropping, that bill will shrink further.
Facebook did get a vote of confidence from one investor last week. Netflix (NFLX) CEO Reed Hastings, who's also a member of Facebook's board, disclosed to regulators that he recently bought $1 million worth of shares in the social network.