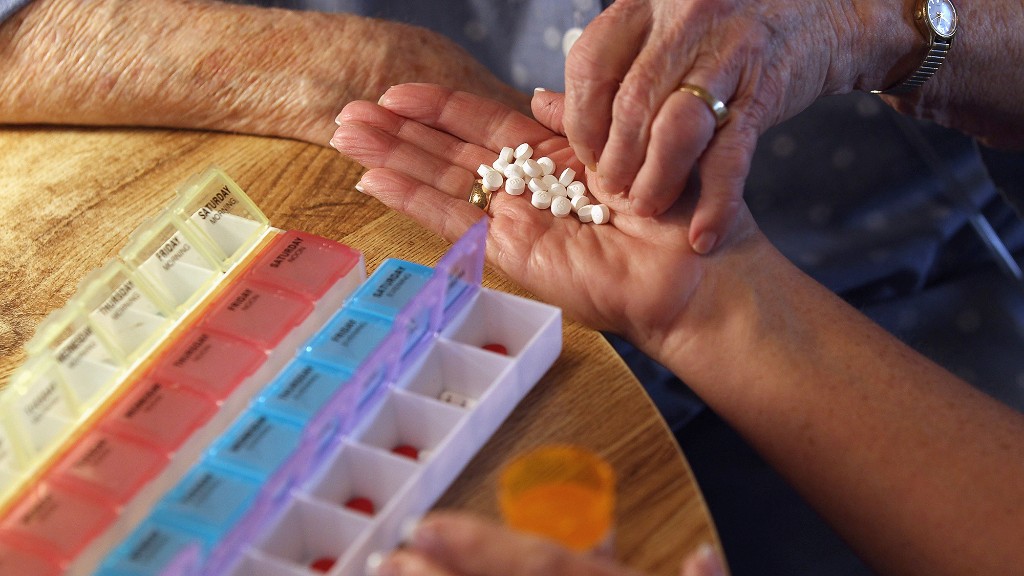 Mitt Romney and Paul Ryan want to turn Medicare over to the private market, but insurers can't always provide health coverage for seniors for less than the federal government.
Private insurers already cover more than a quarter of Medicare participants in a little-known, but rapidly growing program called Medicare Advantage.
The Republicans' proposal to increase the role of private insurers in Medicare has sparked a debate as to whether it can actually lower the cost of care. Many experts say Medicare Advantage hasn't produced the expected savings. Proponents of private plans, however, say that increasing competition will drive down costs even more.
Medicare was opened up to the private market in the 1970s with the idea that insurers could provide benefits more efficiently and cheaply. Enrollment didn't really start taking off until 2006 though. That's when the Medicare prescription drug plan was rolled out.
Now, 13.1 million people, or 27% of participants, are in a Medicare Advantage plan. Most of them are of more moderate means or low-income.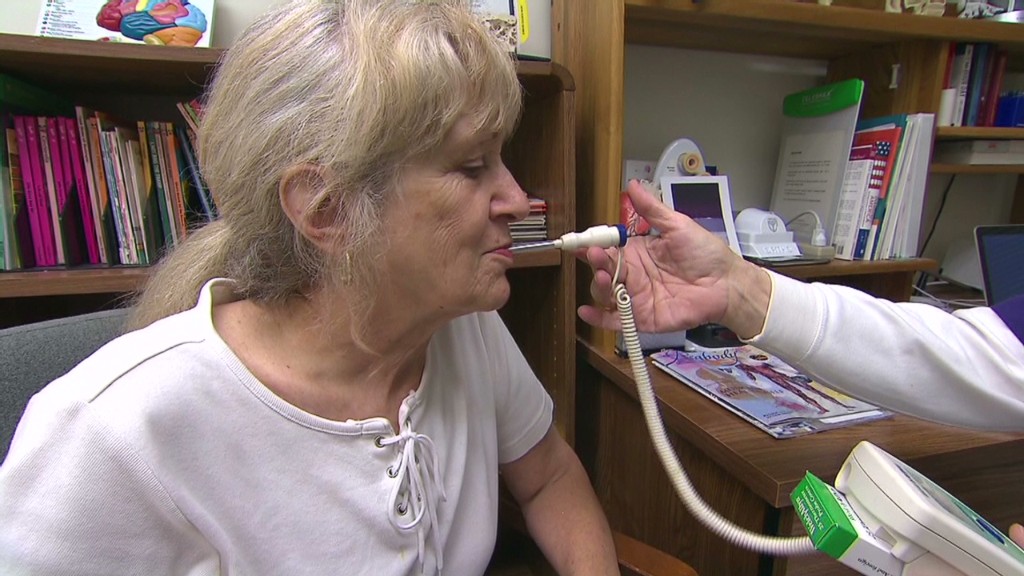 Insurers offer the same coverage for hospitalization and doctor visits as Medicare. Most are also required to include a prescription drug option. They also provide the extra coverage that seniors often seek in supplemental plans, known as Medigap policies.
The cost of insuring seniors varies widely depending on the region of the country, type of plan and the amount of leverage the insurer has with providers. For instance, medical care is much more expensive in Florida than New Mexico.
Insurers participating in Medicare Advantage submit bids to the government, which include administrative costs and profit.
The average bid of local preferred provider organizations (PPO) is 8 percentage points higher than traditional Medicare, while health maintenance organizations (HMO) come in at 5 percentage points lower, according to the latest federal data. HMOs have the most participants, but PPOs are attracting more new enrollees.
Overall, the average bid for 2012 from private insurers is 98% of the traditional cost of Medicare. This is the first year that bids came in below traditional Medicare...three years ago, the average bid was 102%.
Related: How Romney-Ryan could weaken traditional Medicare
Medicare Advantage, however, hasn't lowered the tab of providing health care to the nation's seniors. That's because the federal government pays insurers a lot more than they bid under a complex formula that was designed in part to encourage them to expand access. In 2011, insurers were paid a total of $124 billion, 110% of what it would have cost under traditional Medicare.
Under President Obama's Affordable Care Act, that so-called subsidy is being curtailed. This cutback is a large component of the $716 billion in reduced Medicare spending that Romney and Ryan are highlighting in ads and speeches.
Experts say it remains to be seen how the private insurers will react once the payments are lowered. UnitedHealth Group (UNH), one of the largest providers, did not immediately return a request for comment. Humana (HUM) referred CNNMoney to America's Health Insurance Plans, the insurers' trade association.
Robert Zirkelbach, spokesman for that group, pointed to the fact that, on average, the bids submitted by Medicare Advantage insurers are only 98% of what it would cost traditional Medicare. And he noted that insurers have put in measures aimed at further reducing expenses, such as reminding patients to follow up with doctors and fill their prescription orders, as well as coordinating care for seniors with multiple ailments.
Related: Insurers see gains in serving poor and elderly
The future of Medicare -- and the role of private insurers in the system -- has come into the spotlight as Obama and Romney battle for the White House.
Romney has said his plan would give future retirees the choice between traditional Medicare or a private plan, calling it "almost identical" to Medicare Advantage.
"There'll be greater competition between the government and the private plans," he said in mid-August. "Ultimately you'll see the cost reduced as there's more competition."
But several health policy experts said Medicare Advantage hasn't shown it can lower the price of covering seniors. Though HMOs submit lower bids, they can be difficult to establish nationwide and provide more limited access to providers. These plans also often attract healthier seniors who don't tend to have as many big medical expenses.
"There isn't strong evidence to back up the idea that these private plans provide tremendous savings," said Marsha Gold, a senior fellow at Mathematica Policy Research.
Related: Whose Medicare plan cuts more?
John Holahan, director of the Health Policy Research Center at The Urban Institute, sees a host of other problems with expanding the private market's role in Medicare.
Were more seniors to enroll, it's not clear whether they would be willing to accept the restrictions of an HMO. Also, insurers haven't been able to negotiate as low rates from hospitals and doctors as Medicare has.
"Private plans in most parts of the country are not competitive with Medicare," Holahan said. "You are building an alternative on a model that hasn't proven to work."
Advocates of private plans, however, say that insurers haven't truly been able to compete with Medicare, in part because the federal program has set a national premium rate that does not take regional health care costs into account.
If Medicare had to compete with insurers on the local level, things would be different, said James C. Capretta, visiting fellow at the Heritage Foundation and American Enterprise Institute.
"In many parts of the country, Medicare Advantage HMOs would unquestionably be the lower-cost option," Capretta said.