Europe and jobs. The week ahead will feature potentially important developments in two of the global economy's most sensitive pressure points.
Investors around the world will be watching both closely.
U.S. markets will be closed Monday for Labor Day. But the eurozone will take center stage throughout the week as European Central Bank officials hold meetings to address next steps.
The ECB meetings will culminate on Thursday with the bank's monthly policy meeting and a press conference by President Mario Draghi.
ECB officials are widely expected to elaborate on their plan to buy short-term bonds issued by governments that formally request support from the eurozone bailout funds, which would require them to commit to certain conditions.
The central bank is aiming to ease the pressure on governments, like Spain and Italy, that are struggling to cut deficits and stimulate growth simultaneously.
Many are optimistic that Draghi will elaborate on the bond buyouts or announce further stimulus moves. He wrote an op-ed last week arguing that "exceptional measures" are justified to stabilize financial markets.
Borrowing costs in both Italy and Spain have fallen after a spike in July, signaling that investors are more confident that the central bank will do "whatever it takes" to support the euro.
"The fact remains that markets are squarely focused on Europe," said Quincy Krosby, market strategist for Prudential Financial. "The more that Europeans carve out a viable plan that assuages market fears and move closer to a plan, that should allow the dollar to remain weak, which is an attractive equation for U.S. markets."
Related: Spain: One in four is unemployed
Even as Europe dominates, investors will also parse through a number of key reports on employment in the United States.
The most watched-for one will come on Friday, when the Labor Department will release payroll data and the unemployment rate for August. Last month, businesses stepped up their hiring and beat expectations, but the unemployment rate ticked higher anyway.
Analysts say that investors will be paying even more attention to these numbers than usual, since employment figures will likely be part of the equation when the Federal Reserve decides whether it will announce quantitative easing at its Sept. 12-13 policy meeting.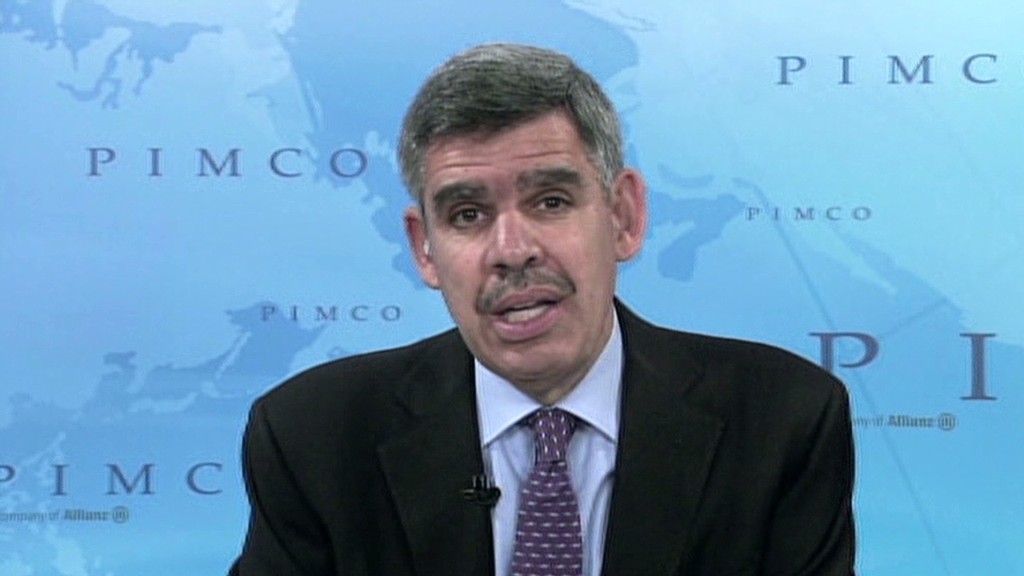 Fed Chairman Ben Bernanke made it clear in his high-profile speech in Jackson Hole, Wyo., last week that the labor market is of "grave concern" to the central bank.
"The rate of improvement in the labor market has been painfully slow," Bernanke said. "Over the past five years, the Federal Reserve has acted to support economic growth and foster job creation, and it is important to achieve further progress, particularly in the labor market."
According to Krosby, that's why the jobs figure is more than just a number.
"It's very much part of the guessing game as to what the Fed will do in its September meeting," she said. "What would the Fed need to see in order to introduce new quantitative easing?"
Other key reports related to the labor market are one on initial and continuing unemployment benefits claims, as well as the ADP employment report. Both will be released on Thursday.
Also this week, investors will digest reports on manufacturing, construction and crude inventories. And with Election Day less than two months away, the Democratic National Convention kicks off in Charlotte, N.C., on Tuesday.
U.S. stock markets ended a quiet week on a high note last week after Bernanke's speech. All three indexes also posted gains for August, with the Nasdaq climbing more than 4%.