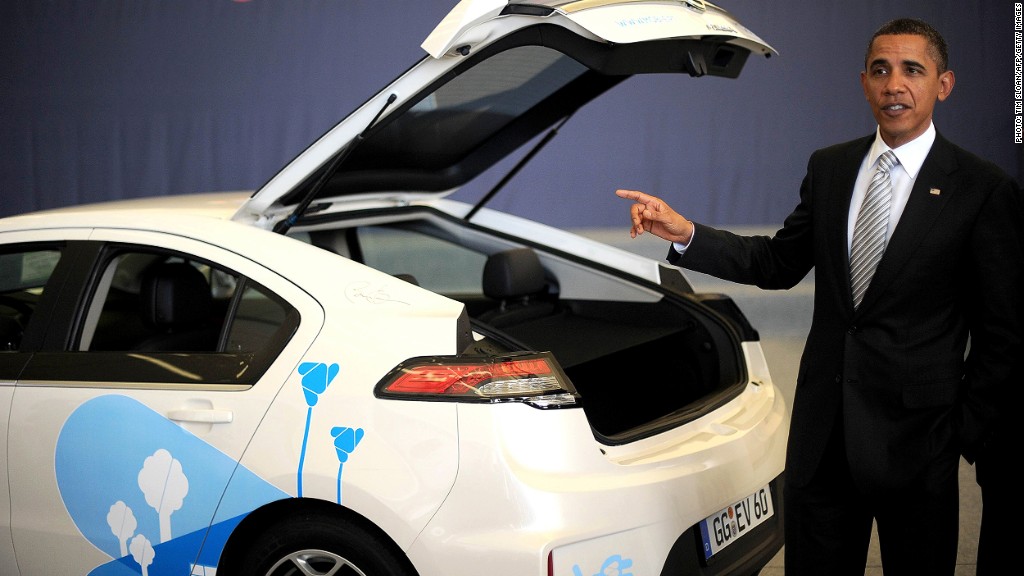 The U.S. auto industry's recovery is one of the biggest success stories of the last four years.
American automakers are reporting improving sales and record profits and hiring additional workers to meet surging demand.
But President Obama's bailout of the auto industry in 2009 is still a source of great controversy in this year's presidential election.
Treasury still owns more than 30% of GM's shares. Automakers' stock prices are way down, meaning that taxpayers haven't been able to recoup all of the bailout money given to General Motors (GM) and Chrysler Group.
Here are the three big questions voters should ask themselves when deciding who's right about the auto bailout.
What would have happened without the bailouts?
This is central to the election debate over the bailout. Mitt Romney claims that if GM and Chrysler Group had gone through a privately-financed bankruptcy process, they would have emerged even stronger than they are today.
But many auto industry experts, including the Obama administration's former car czar, Steven Rattner, a Democrat, and former GM Vice Chairman Bob Lutz, a Republican, say there was no private-sector financing available in 2009 and the bailout was the only way to keep the companies alive.
"He thinks we didn't try to borrow money from the banks?" Lutz told the Detroit Free Press in February. "The banks were even more broke than we were. Who had the money?"
Without financing during bankruptcy, GM and Chrysler would have had to go out of business, taking down many suppliers. That would have likely caused bankruptcies at the healthier automakers such Ford Motor (F), who would not have been able to get the parts they needed to build cars. That is why Ford went to Capitol Hill in late 2008 pushing for the rescue of its rivals.
The Center for Automotive Research, a well-respected Michigan think tank estimates that the bailout therefore saved 1.5 million U.S. jobs by keeping GM, Chrysler and the companies that depended on them in business.
Even if one assumes private financing could have been found, what's clear from Romney's own criticism of the bailout is that the autoworkers at GM and Chrysler today would have been far worse off today than they were with the bailout.
The pension plans for United Auto Workers union members at the companies were basically left untouched. It's likely that without Treasury financing those pension plans would have been dumped on the government pension agency, reducing payments to many retirees. Plus, automakers would have likely tried to cut wages in bankruptcy, as many companies do. That didn't happen during these bankruptcies since Treasury, not bankers, was calling the shots.
How much did the bailout cost taxpayers
The quick answer is no one knows for sure.
GM received $49.5 billion from taxpayers, and has returned about $24 billion of that through loan repayments and the sale of stock during its successful initial public offering in November 2010.
But since the IPO the stock has plunged 35%, meaning that taxpayers' GM stake has taken about a $5.8 billion hit. GM's share price would need to more than double to roughly $51 a share in order for taxpayers to break even.
Chrysler Group received $10.5 billion in bailout funds, and returned all but about $1.3 billion through loan repayment and share repurchases.
Related: Autos - 2013 new model smackdown
But the $60 billion that taxpayers shelled out in the two bailouts may have still been a bargain, even without the $33 billion that has already been returned to Treasury. If the two automakers had gone out of business, it would have significantly cut taxes collected from the automakers, their suppliers and dealers, let alone from the 1.5 million suddenly unemployed workers.
Reduced personal taxes collected and increased safety net payments such as unemployment benefits and food stamps, would have cost the federal government up to about $50 billion to $60 billion in the first year alone, and another $34 billion to $54 billion in the second year, according to the Center for Automotive Research.
All this leads us to the final question.
How will the election affect the industry going forward?
For the most part, the bailout is over. So the bailout debate is about what should have happened, rather than what should happen next.
But what happens next is important. Romney is on record saying he would sell Treasury's remaining shares immediately, while the Obama administration has shown more willingness to wait for the share price to recover.
If the U.S. sold its 30% GM stake at the current price, taxpayers would come up $14.8 billion short.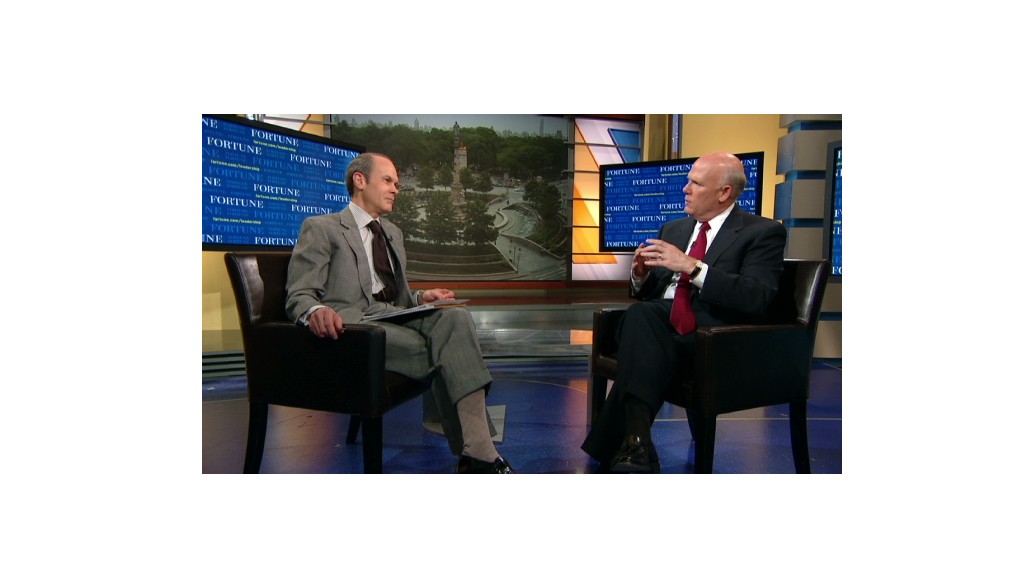 The Obama administration hopes that GM's share price will rise, recovering more of the taxpayers money. Analysts surveyed by Thomson Reuters forecast that shares should rise to about $30 a share in the next 12 months, a 47% rise that would lift the value of Treasury's stake by $4.3 billion.
Perhaps the people most interested in having Treasury sell the shares as soon as possible are top executives of GM, whose pay is subject to restrictions associated with continued government ownership. But GM officials insist that despite the "Government Motors" tag hung on it by bailout critics, Treasury is not calling the shots on business decisions such as which vehicles to build.