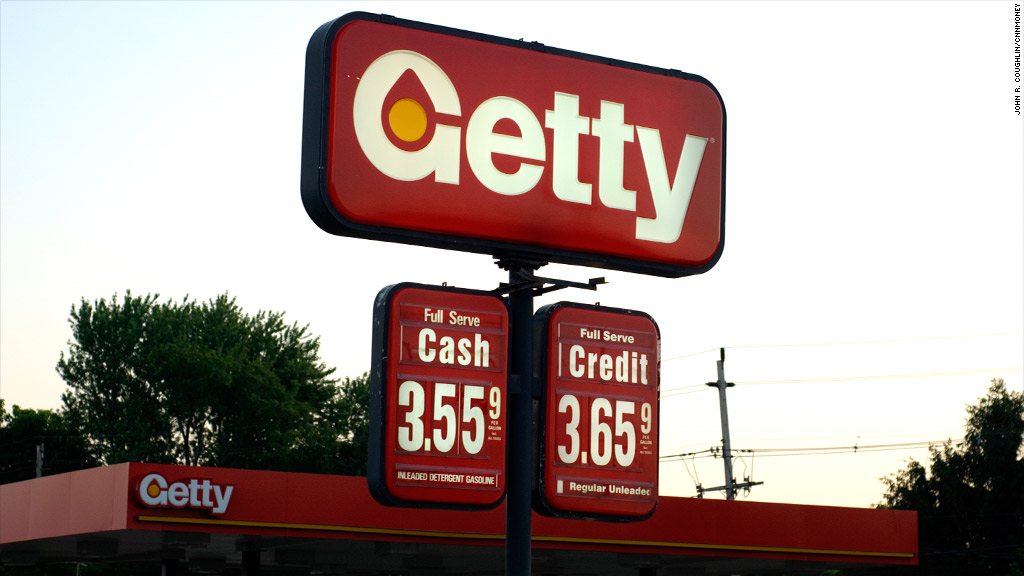 Gas prices are likely to spike in the days after Hurricane Sandy rips through the Northeast, but they should drop back down before too long.
The largest Atlantic storm ever recorded is making its way through the heart of the East Coast's oil refinery region. Sandy's fierce winds and unrelenting rain will be pounding major refineries in Delaware, New Jersey and Pennsylvania. Many have already shut down temporarily.
The region's largest refinery, which is run by Philadelphia Energy Solutions and processes 330,000 barrels of oil a day, is running at reduced rates.
Among those shut down is the region's second largest, Phillips 66's (PSX) Bayway Refinery in Linden, N.J., which processes 238,000 barrels of oil per day. Refineries operated byHess (HES),NuStar (NS) and others have also shut down entirely.
The real impact would come if damage from flying debris or power outages takes some refineries offline for several days. That's because the capacity of Northeast oil refineries is much smaller than it used to be -- they handle just under 1 million barrels of oil per day, down from 1.6 million barrels per day in 2007.
Related: Hurricane Sandy grounds airlines for days
Refineries in the area were built to process light, sweet crude oil, but in recent years that kind of oil has been replaced by heavier, sour crude oil, which costs more to refine. The plants have become less profitable, and many have shut down.
At the same time, oil refineries in Europe have undergone a similar decline, which means that the United States can't simply turn to Europe for extra supply as it has in the past.
"We don't have the fallback we had during Hurricane Katrina," said Stephen Schork, editor of The Schork Report, a daily research letter on the energy markets. "If we see a one-week delay in output, the good times might be over."
Still, many unknowns remain, because this is the first real test of the region since the big decline in refining capacity. Unlike last year's Hurricane Irene, which stayed just east of the refinery region, Hurricane Sandy is expected to tear right through it.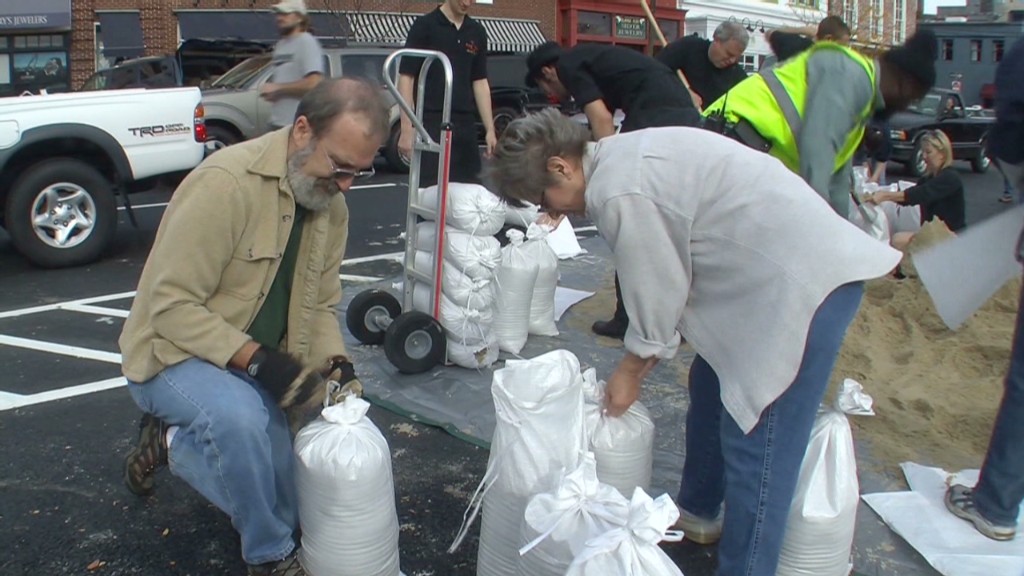 The Northeast is now more reliant upon pipelines from the Gulf Coast and ships traveling through the Atlantic Ocean. And ships can't make their way through the Atlantic yet because the storm is so large.
An extended delay to refinery production in the Northeast would start a domino effect that could push the national average price of regular, unleaded gasoline from $3.54 on Monday to $4, according to Rich Sherman, a supply chain expert with Trissential. He said oil tankers are sitting at sea up to 1,200 miles away from the area. Starting up again after the storm will be akin to driving forward in a traffic jam.
"The thing about supply chain problems is that they're often compounding," Sherman noted.
Related: Hurricane Sandy's hit to the economy
However, any spike in prices could be dampened by a pullback in consumer demand, said Tom Kloza, chief analyst at the Oil Price Information Service, which compiles prices for AAA.
In a typical week, the nation's drivers use about 60 million barrels of gasoline. Kloza expects that to drop temporarily to 55 million barrels.
"My read is that this storm is going to be one of the biggest demand destroyers in my lifetime. It's destroying a lot of demand for jet fuel, for gasoline, for diesel," he said.