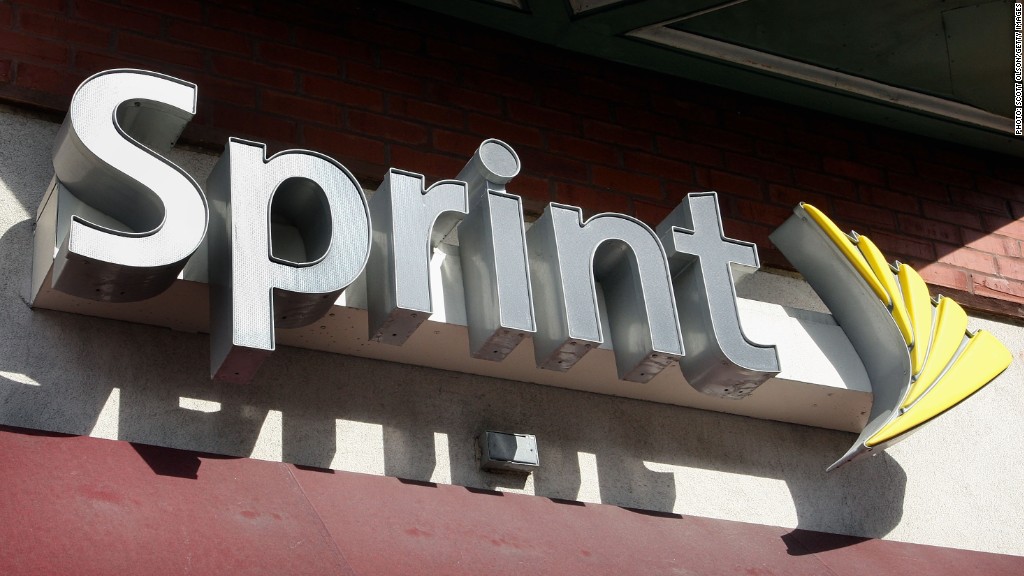 Sprint has proposed to buy all of Clearwire for $2.1 billion, a deal that would make the nation's third-largest wireless carrier the owner of the most spectrum in the United States. But Sprint may not be buying the most valuable of assets.
The offer, announced Thursday, would allow Sprint (S) to gain control of the rest of Clearwire (CLWR). Sprint gained a majority stake (50.4%) of the 4G wireless carrier earlier in the year. Shares of Clearwire rose more than 14% on the news.
The two companies have had a symbiotic but often contentious relationship, adding uncertainty about Sprint's ability to compete with chief rivals AT&T (T) and Verizon (VZ). Controlling Clearwire has been a key concern of Softbank, the Japanese tech giant that announced in October that it would purchase a majority stake in Sprint.
Here's why: If Clearwire accepts the bid, Sprint would own the rights to the largest swath of wireless spectrum -- the invisible infrastructure of airwaves over which wireless signals travel -- of any carrier in the country, by a factor of two.
As of 2010, Clearwire licensed 133 MHz of spectrum, and Sprint had 51 MHz, according to the Federal Communications Commission and a Citigroup (C) study. Their combined 184 MHz represented more twice the holdings of Verizon (83 MHz) and AT&T (77 MHz), and nearly four times T-Mobile's haul (48 MHz).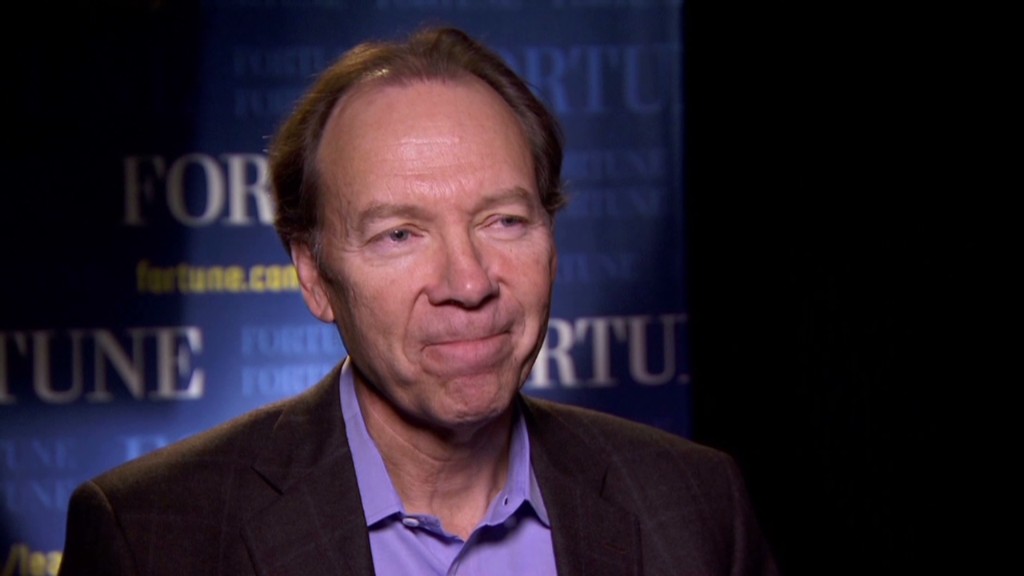 Spectrum is a finite resource and a crucial asset for wireless competition. As smartphone and tablet owners gobble up a rapidly increasing number of gigabytes, a spectrum war is emerging between the haves and have-nots. Those with capacity can offer service with fewer dropped calls and faster data speeds, competitive rates and niceties like unlimited data plans. Those without are starting to force customers to adopt tiered data plans and higher prices, and many have-nots are being swallowed up by competitors.
Wearing the spectrum crown would appear to give Sprint a sizable edge. But it's more complicated than that.
Not all spectrum is created equal, and Clearwire's spectrum is some of the least-valuable spectrum available for wireless communications. Sitting way up high in the 2.5 GHz (2,500 MHz) range, Clearwire's signals don't easily penetrate walls and weaken significantly over long distances, requiring way more cell towers to transmit signal as lower-band airwaves.
Also, no smartphones or tablets support the 2.5 GHz band. It's currently only used for wireless gadgets like Mi-Fi hotspots or USB modems.
Related story: 4 ways to stave off the cell phone apocalypse
By contrast, Verizon's swath of spectrum in the 700 MHz band that it uses for its 4G service is some of the most valuable in the country, because it travels over long distances and easily passes through buildings for indoor coverage. That's why the wireless giant paid more than $9 billion for it -- more than twice the entire value of Clearwire.
Yet there's reason for Sprint investors to be excited about Clearwire's potential. In an attempt to stave off a spectrum crisis, the wireless industry is gradually beginning to deploy a fleet of "small cells" -- tiny cell towers that sit atop lamp posts or on the sides of buildings with the purpose of getting the most number of people connected as possible. The 2.5 GHz range is potentially perfect for small cells, since the higher bands can carry more data over a MHz of spectrum than lower bands, and they have less potential for interference.
"Clearwire has awesome spectrum for small cells and absorbing capacity," said Ken Rehben, a telecommunications analyst at Yankee Group. "You can look forward to the future and see even Apple coming out with a device that will support 2.5 GHz."
There's reason to believe Sprint's Clearwire deal could force Apple's (AAPL) hand. Softbank, Japan's first iPhone carrier, also owns rights to the 2.5 GHz spectrum in Japan. About 45% of the world's population is currently covered by the 2.5 GHz band, including much of India and China, according to Clearwire. If small cells become the "next big thing" in wireless, as many in the industry expect, that could lead the iPhone to support Clearwire's spectrum.
That's the lofty goal. Today, however, Sprint remains in a precarious position. Sprint has an odd collection of spectrum bands, acquired from its 2005 Nextel purchase and Clearwire partnership. There currently aren't a lot of devices that support each of Sprint's bands, which means that for the moment, Sprint's spectrum situation wouldn't improve much should it take total control of Clearwire.