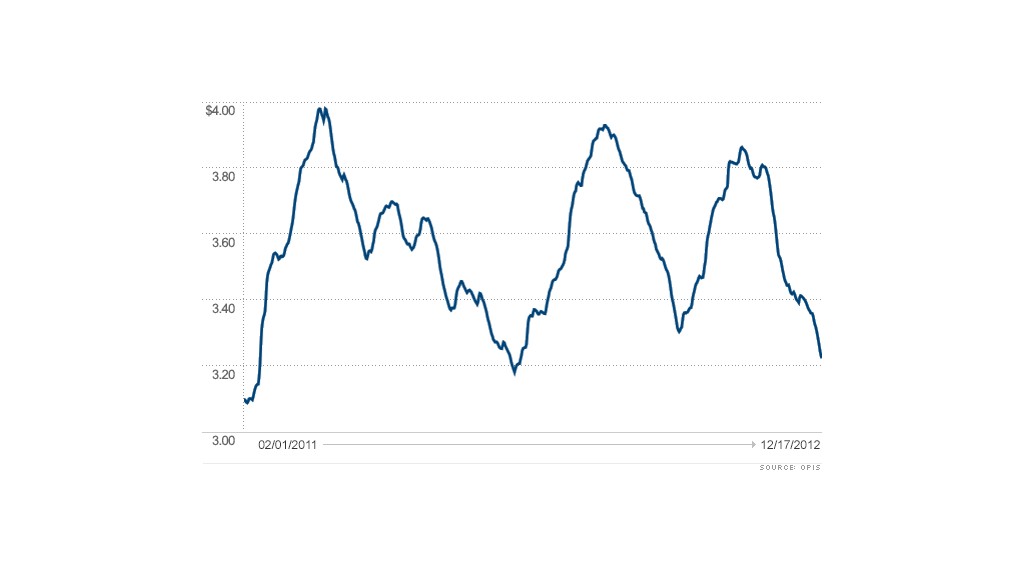 Consumers are getting some relief at the gas pump, particularly in the middle of the country, as prices could soon fall to levels not achieved since early 2011.
The average price of a gallon of self-serve regular gas has fallen steadily every day for almost four weeks. Tuesday's $3.24 a gallon reading from the AAA was the lowest price so far in 2012 and only three cents away from the price last reached in February 2011.
Tom Kloza, chief analyst at the Oil Price Information Service, said that he thinks the chances are good that prices will reach that nearly two-year low, based on what he's seeing in the wholesale price market. OPIS compiles prices data from 120,000 stations nationwide for AAA. He said the national average is partly being driven down by better fuel economy, continued high unemployment and an increase in telecommuting, which together have cut consumption about 2% to 3% in the last year. Increased supplies from booming U.S. and Canadian production is also driving down prices.
"Crude oil in the middle of the country is less than $50 a barrel," said Kloza. "Once you get to the coast, the prices are higher, but we've got some very cheap domestic prices."
Related: The perils of going over the fiscal cliff
In addition, oil prices globally are also being pushed down by the recession in Europe and Japan, and a slowdown in China's economic growth. There are also worries by some investors about the chance of the fiscal cliff causing the U.S. economy to fall into a recession.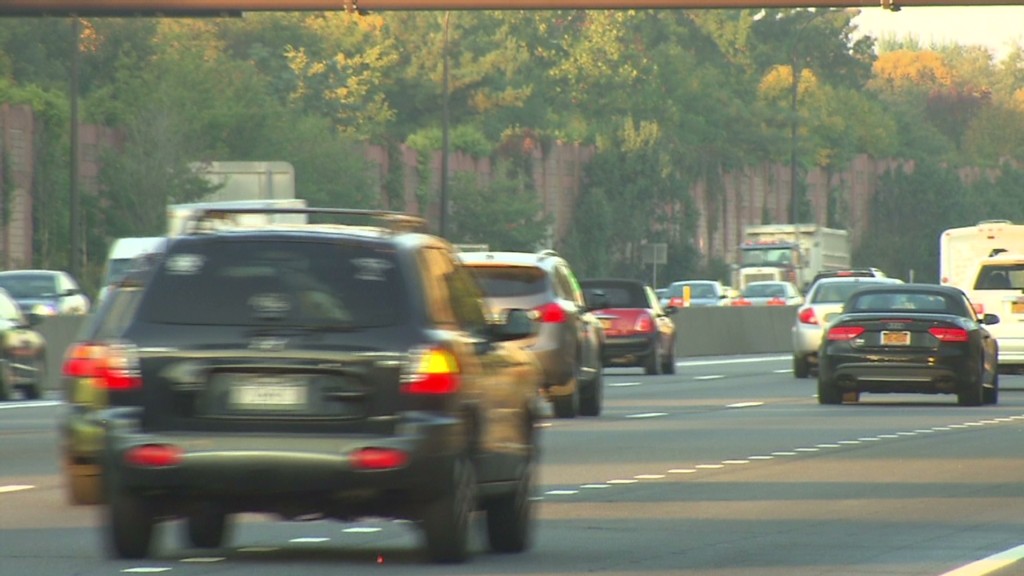 "There's not a lot of money going into crude futures right now because they have worries about cuts in spending that could occur," he said about the fiscal cliff recession fears.
If the country does go into recession, Kloza said gas prices could get below $3 a gallon for the first time since December 2010.
"It'd be the silver lining no one would enjoy," he said.