Monday is New Year's Eve, but it may feel more like Groundhog Day, as investors spend yet another day awaiting news out of the fiscal cliff negotiations in Washington.
U.S. stock futures were little changed, as were European markets as investors brace for the fiscal cliff reckoning.
Asian stocks got a boost from strong manufacturing data out of China. The Shanghai Composite, one of the world's worst performing indexes, managed to eke out a 3% gain for the year and the Nikkei, which was closed Monday, ended the year with a 20% gain.
Investors are hoping that leaders will reach some sort of deal that will postpone at least some of the automatic tax hikes and spending cuts due to take effect on Jan. 1.
Congressional negotiators were at work Sunday, but went home without a deal. Senate Majority Leader Harry Reid said Sunday there is "still significant distance between the two sides." Talks will continue Monday.
Even with all the uncertainty, stocks have overall had a pretty good year, with all three indexes up between 6% and 14%.
Related: S&P 500 winners and losers 2012
On the last day of 2012, there is little news to distract investors from the fiscal cliff talks. There are no economic reports on tap, and not much in the way of company news.
An exception was a $665 million deal announced late Sunday to buy investment banking firm Duff & Phelps (DUF) by a joint venture led by the Carlyle Group (CG). The offer price represented a 19% premium over Duff & Phelps' stock close Friday.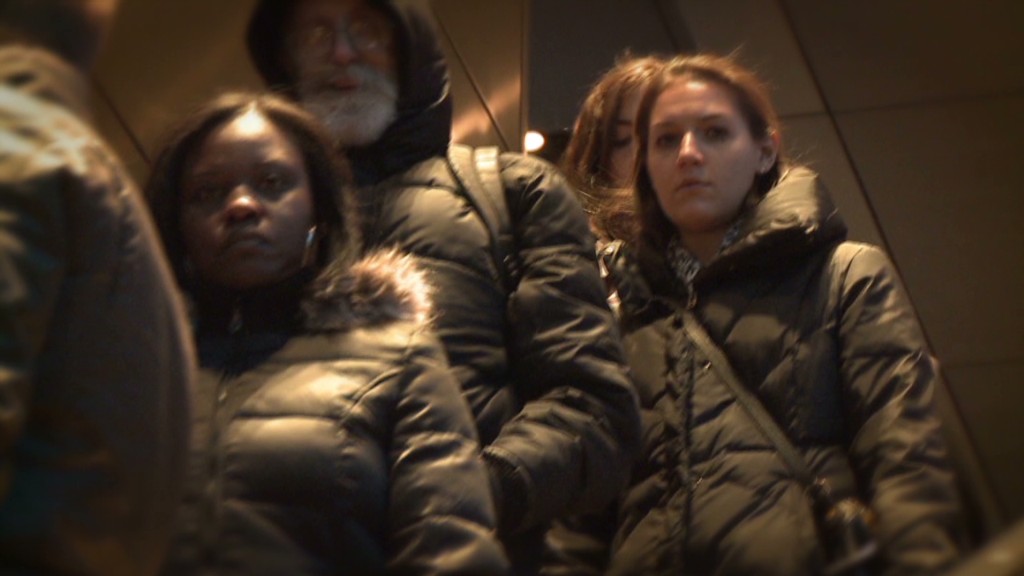 U.S. stocks closed lower for the fifth straight day Friday, ending the week down nearly 2%.