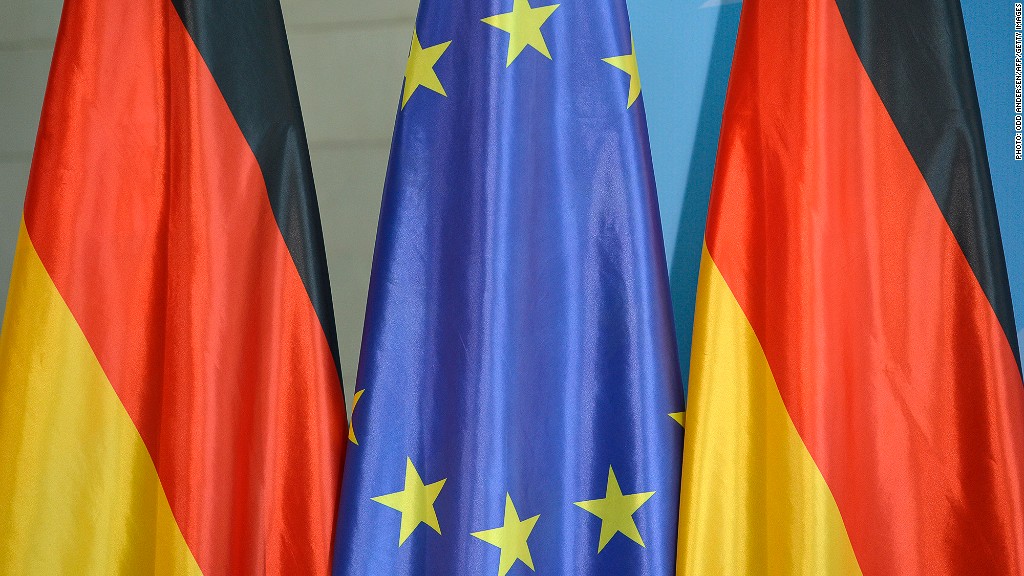 Disappointing German industrial output and orders data rekindled fears Wednesday that Europe's powerhouse economy may have stalled at the end of last year.
Industrial production rose by just 0.2% in November, following a fall of 2% the previous month, as a stronger performance in capital goods and construction outweighed declines in energy and consumer goods.
Economists were expecting an increase of around 1%.
Europe's biggest economy has managed to avoid the recession gripping much of the rest of the region, but declining activity in its eurozone partners in recent months has depressed exports. They fell 3.4% in November.
Related: Eurozone unemployment hits another record high
And a sharp fall in demand for its products in non-eurozone states was behind a 1.8% decline in industrial orders in November, again weaker than economists were expecting.
Germany's central bank warned last month that the economy may contract in the fourth quarter of 2012 and first quarter of this year. It expects 2013 growth of just 0.4%.
The economy ministry said November's data suggested industrial production was stabilizing.
"But it's still likely to be lower in the fourth quarter than the third," it said in a statement.
The first estimate of German gross domestic product in the fourth quarter is due next week.
Chancellor Angela Merkel said in her New Year address that Europe's debt crisis was far from over and warned economic conditions in 2013 would be tougher.