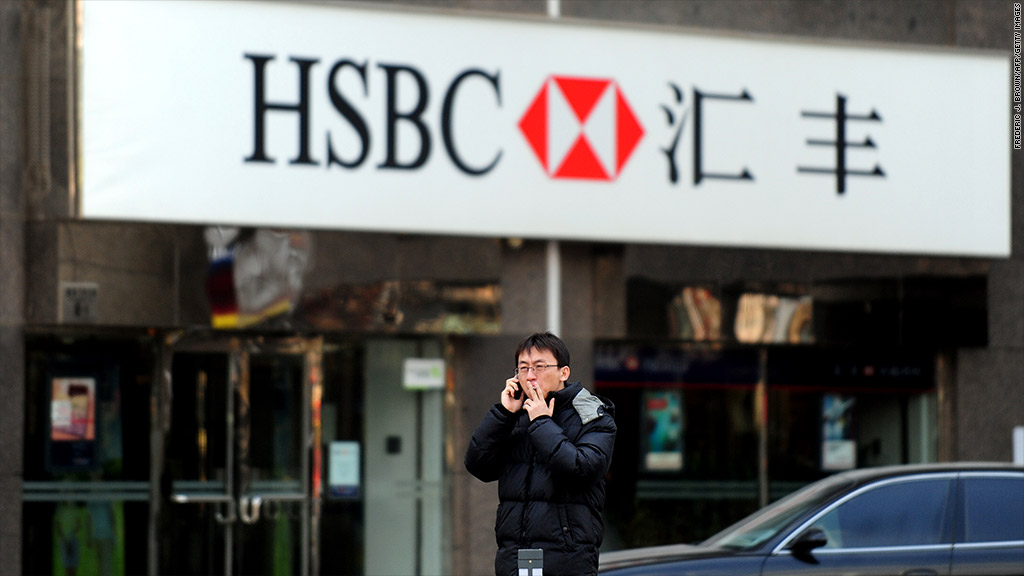 Global bank HSBC said Thursday that its sale of a 15.6% stake in Chinese insurer Ping An to a Thai buyer was proceeding as planned.
The deal was first announced in early December, when HSBC said Charoen Pokphand Group would pay HK$59 per share, valuing the deal at $9.4 billion.
Since then media reports have suggested the transaction was running into trouble because CP Group was having difficulty securing a loan from state-run China Development Bank to finance part of the deal.
China's insurance regulator has also asked CP to provide more information about the transaction, Reuters reported Thursday.
Related: China's top 10 brands
HSBC made reference to the press reports in a statement Thursday -- issued it said at the request of the Hong Kong Stock Exchange -- but said it had nothing to add to its December announcement.
"Having made such enquiry with respect to the transaction as is reasonable in the circumstances, HSBC confirms that it is not aware of any information which must be announced to avoid a false market in HSBC's securities or of any inside information that needs to be disclosed," the bank said. "HSBC further reaffirms that, on the basis of this enquiry, the information contained in the announcement of 5 December 2012 remains accurate. "
Related: HSBC pays $1.9 billion to settle US probe
HSBC first acquired Ping An shares in 2002, paying only $600 million for 10% of the company. The investment's value has increased dramatically since then as China's insurance market rapidly expanded in size.
The bank is streamlining its businesses and looking to strengthen its balance sheet to help meet more stringent capital rules.