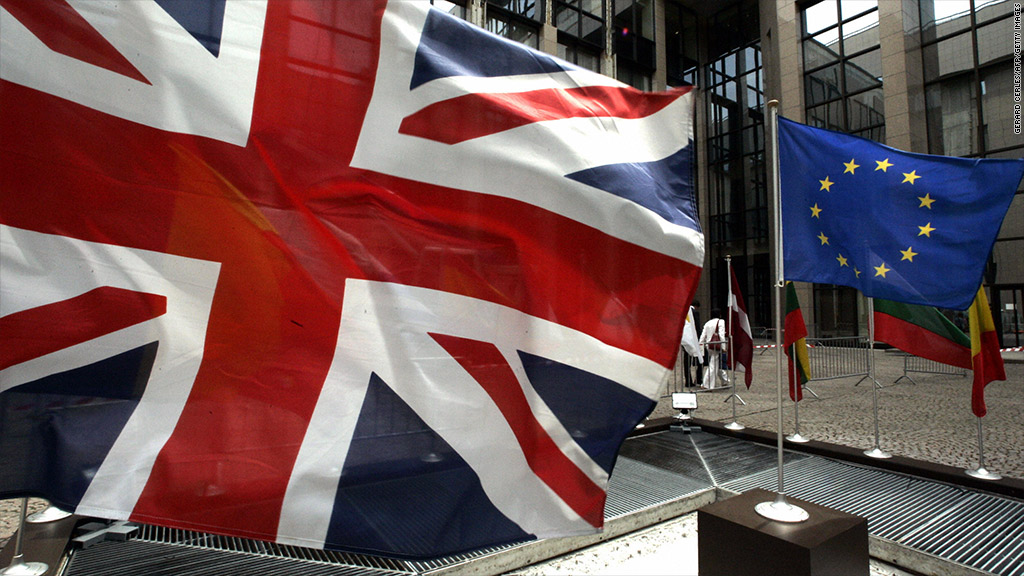 The U.S. has stepped into a growing debate about the U.K.'s future in Europe, with a senior diplomat saying it wants to see a strong British voice in the European Union.
The remarks were made by Assistant Secretary of State Philip Gordon at a briefing in London, and came as Prime Minister David Cameron prepares to make a major policy speech on Europe later this month.
European Union leaders are discussing closer integration to resolve the eurozone debt crisis and avoid a repeat in the future. So far, the EU has agreed to only small steps -- the beginnings of a banking union, for example -- but could embark on much deeper economic integration beginning next year.
Cameron is facing pressure from some members of his Conservative Party to use this as an opportunity to renegotiate the U.K.'s relationship with Brussels, reclaiming powers ceded to the EU over decades. Others argue that the U.K. should leave altogether, retaining only a trading relationship, and are pushing for a referendum.
Gordon, who is responsible for European affairs, told reporters that Britain's special relationship with the U.S. was not in doubt, but underlined that Washington valued the role its "special partner" can play as the EU exerts growing influence in the world.
"I wouldn't underestimate the increasing weight of the EU in the world," he said, according to a transcript of the briefing posted on the U.S. embassy website, citing the effectiveness of the EU in implementing an oil embargo on Iran.
"We have a growing relationship with the European Union as an institution which has an increasing voice in the world and we want to see a strong British voice in that European Union, that is in the American interest," Gordon added.
Related: ECB holds rates as signs of stability emerge
The U.K. has kept out of the euro, and vetoed a proposed EU treaty change in late 2011 aimed at enforcing greater budgetary discipline in the eurozone. The EU went ahead anyway to create a "fiscal compact" that came into force at the start of this year, and relations have been strained since.
The EU remains Britain's most important trading partner, accounting for about 48% of total goods and services exports -- despite a slight decline in recent years due to the eurozone crisis and attempts to take advantage of faster growing markets in Asia.
A group of leading British executives, including Virgin Group chairman Sir Richard Branson and WPP (WPPGF) CEO Sir Martin Sorrell, wrote to the Financial Times on Wednesday to warn Cameron against calling for a "wholesale renegotiation" of EU membership.
"To call for such a move in these circumstances would be to put our membership of the EU at risk and create damaging uncertainty for British business," they wrote.
Britain should instead seek to promote reform of the EU's internal budget and laws on working hours, and push for further liberalization of digital, energy and telecom markets, they said.
Cameron said recently that he did not favor leaving the EU, but that the changing nature of the organization entitled Britain to ask for changes to its relationship.