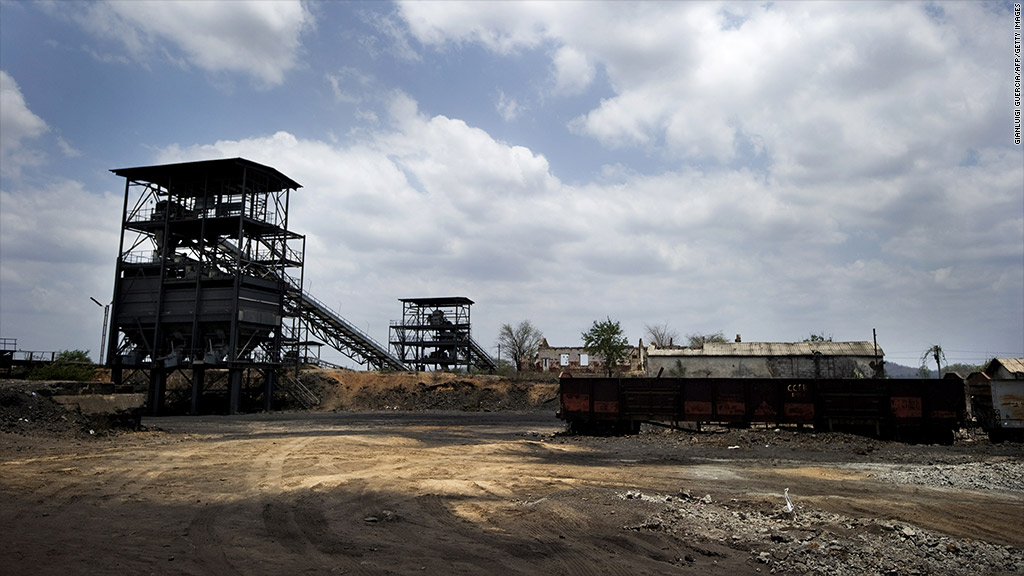 Global mining company Rio Tinto has replaced its chief executive after writing down the value of its aluminum and coal operations by $14 billion.
Most of the charge -- $10-11 billion -- relates to the falling value of Rio Tinto (RIO)'s aluminum assets, primarily Rio Tinto Alcan and Pacific Aluminum.
But the company also took a $3 billion charge after overestimating the production potential of coking coal deposits in Mozambique -- acquired in 2011 -- and underestimating the logistical challenges of developing those assets.
"A writedown of this scale in relation to the relatively recent Mozambique acquisition is unacceptable," Rio chairman Jan du Plessis said in a statement. "We are also deeply disappointed to have to take a further substantial writedown in our aluminum business."
As CEO, Tom Albanese oversaw the acquisition of Alcan for $38 billion in 2007. Rio Tinto's aluminum operations have lost money for years and the charge is the second in 12 months.
The company promoted the head of its main iron ore business, Sam Walsh, to CEO, replacing Albanese immediately. Albanese will remain on the company payroll until July, but won't receive a performance bonus for 2012 or 2013. He also forfeits his 2013 long-term share award.
Related: No merger bonuses for Xstrata execs
Doug Ritchie, who led the acquisition of the Mozambique coal business, is also leaving the company.
The company said it expected further writedowns worth about $500 million. It will provide more details when it releases annual earnings next month.
Rio Tinto shares fell 2% in morning trading, dragging the FTSE 100 index lower.
The company, which relies on iron ore for over two-thirds of its revenue, is heavily exposed to swings in Chinese steel demand.
Analysts expect its 2012 earnings to have taken a knock, as iron ore prices fell for much of the year before recovering in recent months as the Chinese economy showed signs of picking up again.