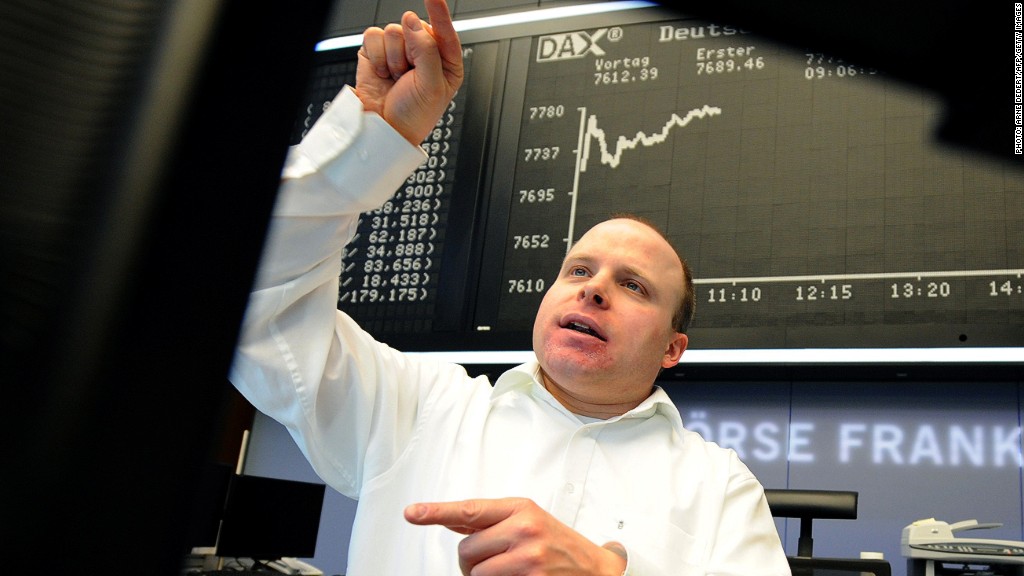 Investor sentiment in Germany rose to a 32-month high in January, according to a survey released Tuesday.
The ZEW indicator of economic sentiment now stands at 31.5, marking its highest level since May 2010, said the Center for European Economic Research.
The increase suggests that investors are more optimistic about the outlook for the German economy over the next six months.
It also reflects increased confidence that the euro currency union will remain intact, the center said.
Germany is the largest economy in the euro area and the long-running debt crisis in the currency zone has taken a toll on the nation's exporters. In the fourth quarter, German gross domestic product shrank by about 0.5% as exports and investment fell.
Related: Too soon to celebrate in Davos
The improved tone in German financial markets reflects hopes that German companies will begin ramping up investments that had been delayed during the thick of the crisis last year, according to ZEW president Wolfgang Franz. But the tepid outlook for economic growth outside of Germany means demand for German-made goods will remain weak, he added.
"This suggests that the German economy will further grow at a moderate level in 2013," said Franz.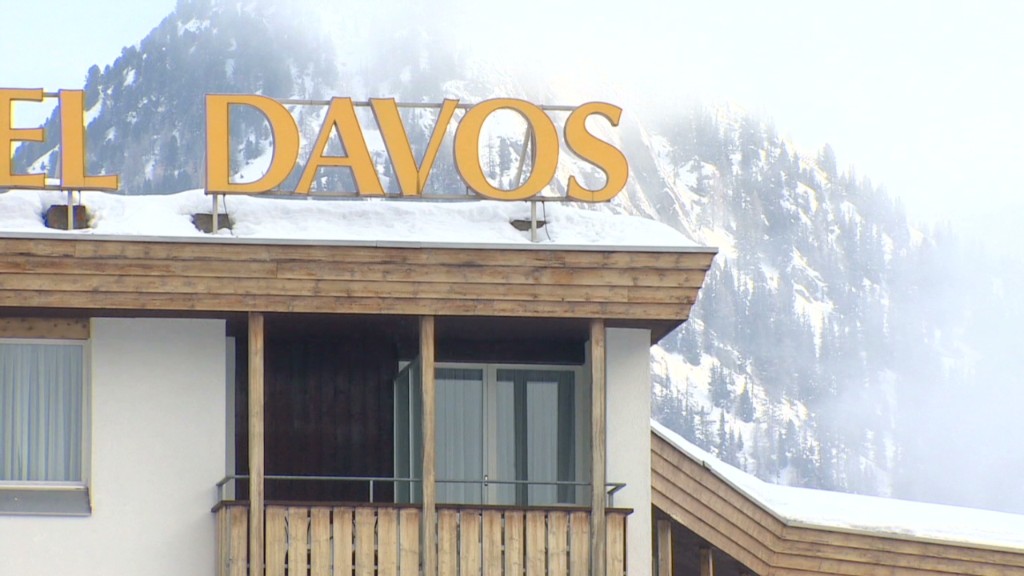 Investors have also been encouraged by the European Central Bank's more aggressive stance, said Ashraf Laidi, chief global strategist at City Index in London.
Laidi noted that the ZEW index's 7.6-point increase in January was the largest point gain since February 2012, when the ECB announced its second long-term refinancing operation.
The gain in January "is a fitting reflection of investor sentiment with regards to recovering market conditions, rather than improving macroeconomic dynamics," said Liadi.