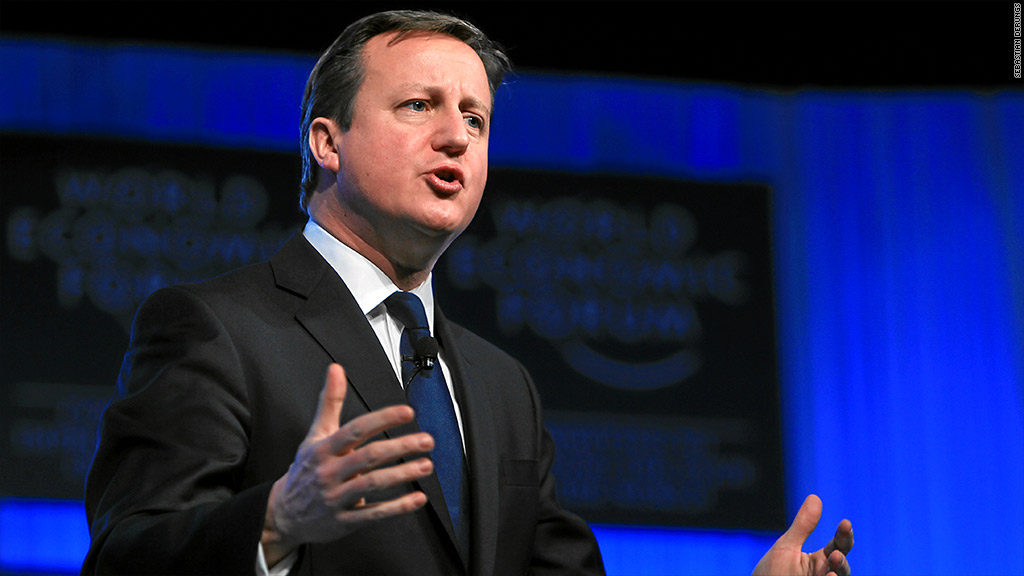 European leaders came to the Swiss resort of Davos this week eyeing the potential windfall gains that could flow from a free-trade agreement with the United States.
With their economies stagnating, and austerity measures depressing activity in the region, German Chancellor Angela Merkel and British Prime Minister David Cameron both used keynote speeches at the annual meeting of the World Economic Forum to push for a deal.
"We need to do this, we can do this and we will all benefit," Merkel said.
Cameron said he would make trade one of his priorities for the G-8 group of leading industrial nations this year. An agreement between the EU and the U.S. could be worth more than $80 billion to the European economy alone, he said.
Trade between the U.S. and the EU is worth some $5 trillion annually, accounting for almost one-third of global flows, according to the U.S. Chamber of Commerce.
Related: We must focus on trade, taxes, transparency
The chamber has calculated that the removal of all tariffs could add $180 billion to combined EU-U.S. gross domestic product over five years. Eliminating only half the non-tariff barriers to trade could add a further 3% to GDP for both the EU and the U.S.
Governments are looking for ways to stimulate growth without adding further to national debt, while central banks have already pumped trillions of dollars into the world economy and some are beginning to question the impact of more money-printing.
"Trade is stimulus without the government having to intervene," U.S. trade representative Ron Kirk told CNN on Friday.
Kirk said he hoped a high-level working group of EU and U.S. officials would conclude their exploratory work on ways to further liberalize trade shortly. A decision on whether to move to formal negotiations would follow.
Related: 11 EU states to introduce tax on stock trades
The U.S. and EU have been focusing on bilateral deals with trading partners as it became clear that talks at the World Trade Organization on a global deal -- the Doha round -- were making little progress.
Kirk said the Obama administration believed further trade liberalization was central to future growth, and a U.S.-EU deal presented a huge opportunity for both economies.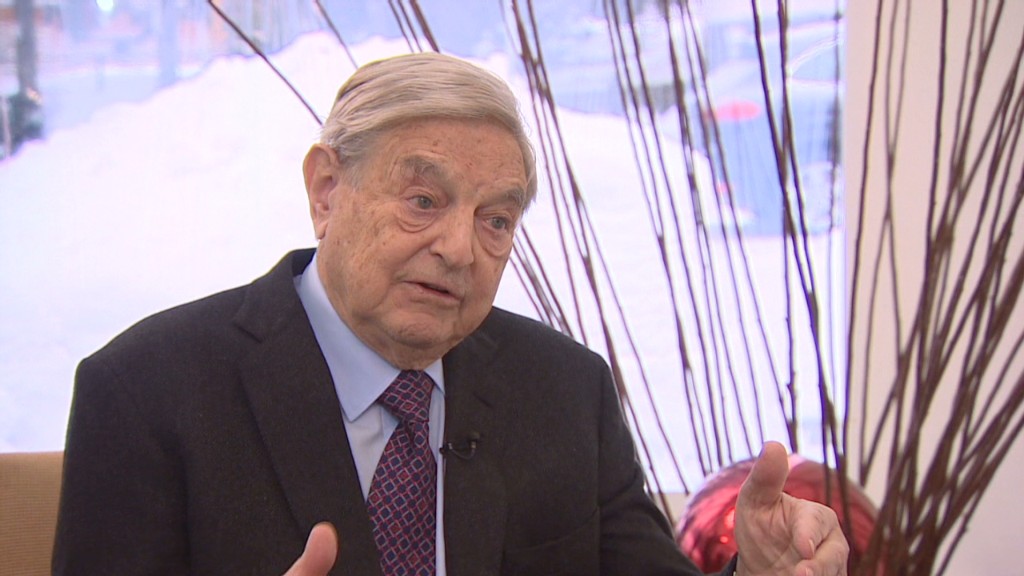 But the work of the high-level group was critical to avoid negotiations being derailed by familiar disputes over issues such as subsidies to farmers or aircraft manufacturers.
"What we don't want to do is get halfway down this road and find out these same issues that have frustrated us in the past have reared their head again, and that's why we're trying to do the hard work now," Kirk said. "If we get started on this we want to be able to move very quickly."
Pascal Lamy, director general of the WTO, said it was inevitable that protectionist pressures were on the rise given high levels of global unemployment, but so far governments had resisted that pressure.
"But it remains a matter of concern because we all know protectionism is the only catastrophe that didn't happen yet," he told CNN.
And he cautioned that the current generation of political leaders may lack the energy necessary to work together on issues of common concern.