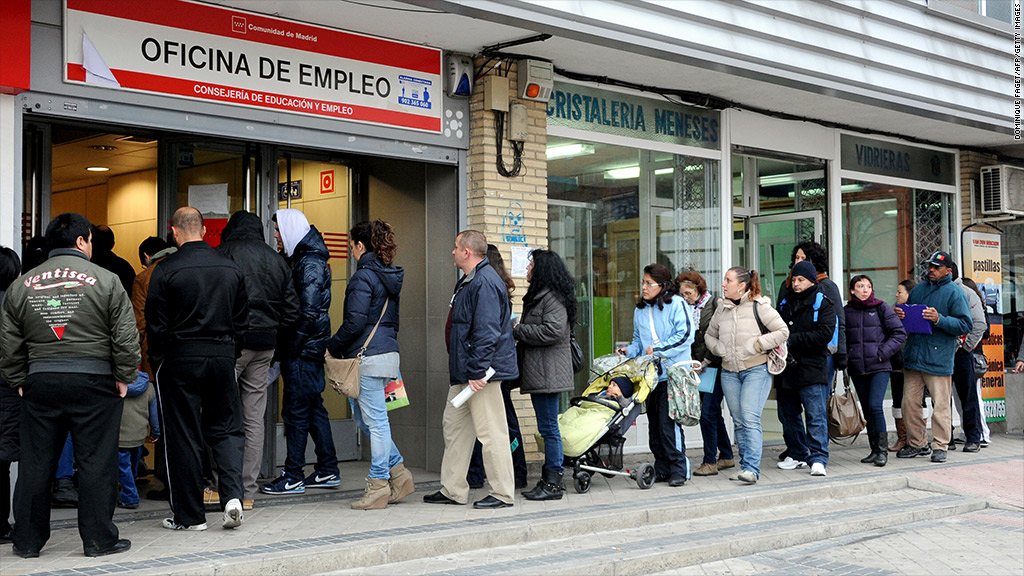 Spain's second recession in three years deepened in the fourth quarter of 2012, as domestic demand sank in the face of government spending cuts and record unemployment.
The National Statistics Institute said Wednesday that gross domestic product fell by 0.7% on the quarter, more than double the rate of contraction in the previous three months and the weakest performance since the second quarter of 2009.
The figures represent the sixth straight quarter of contraction in the eurozone's fourth-biggest economy and underscore the difficulty indebted European states face in bringing down budget deficits while their economies remain stuck in reverse.
Tax increases introduced to help the government meet its budget deficit target of 4.5% of GDP in 2013 are also depressing consumer spending.
Related: Europe: No retreat from austerity
Retail sales fell by 10.7% year-over-year in December, compared with a drop of 7.8% the previous month, the statistics institute said earlier this week. That was the 30th month in a row that retail sales have fallen.
The weaker-than-expected GDP figures may increase pressure on the European Union to give Spain more time to meet its budget targets. The EU's top finance official, Olli Rehn, indicated this week that deadlines may be relaxed if the economy deteriorates.
Spain has managed so far to avoid requesting a full-blown sovereign bailout. It has been helped by a sharp decline in borrowing costs after the European Central Bank's announcement last year that it would backstop weaker eurozone states, as well as assistance from the European Union to prop up its banking industry.
But unemployment has hit a record high of 26%, and more than half the Spaniards under the age of 24 are without work. Nearly 6 million people are looking for a job.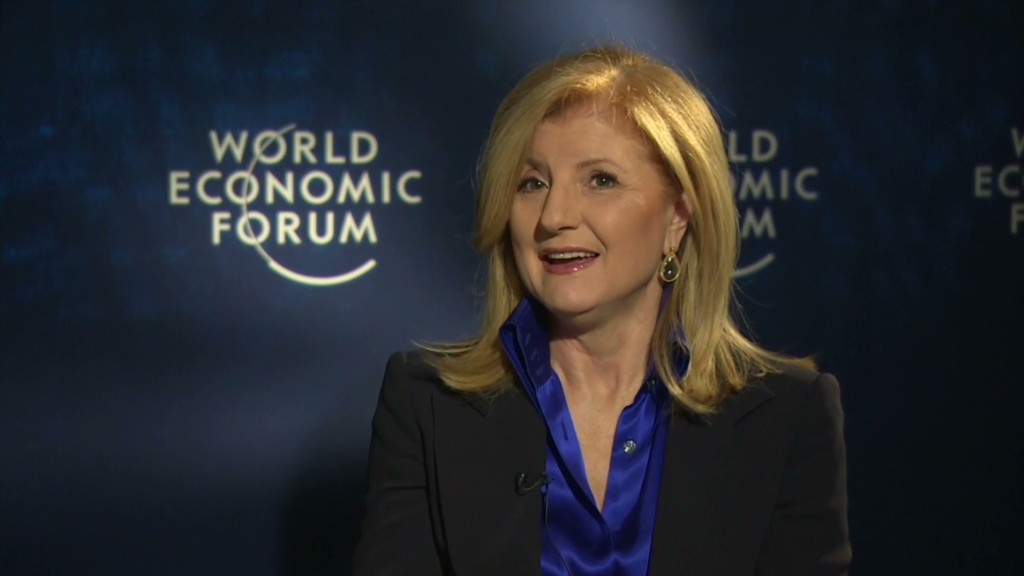 The economy fell back into recession in 2011 after a real estate bubble burst, decimating the balance sheets of some of the country's biggest banks. An austerity drive since then has accelerated the decline.
The Spanish government is predicting that the economy will begin to recover later this year, slowing the annual rate of contraction to 0.5%. But the International Monetary Fund is much more pessimistic -- it forecast last week that the Spanish economy will contract by 1.5% in 2013, a worse outcome than 2012's 1.4% decline.