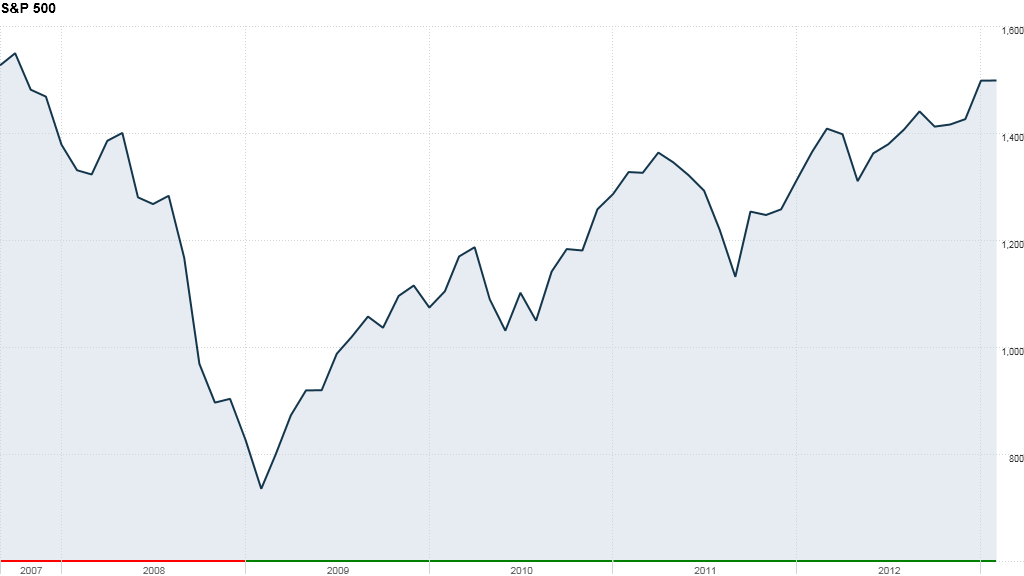 With U.S. stocks near their all-time highs, individual investors are beginning to dip their toes in the stock market. But financial advisers say not everyone is eager to buy stocks again.
"We have some clients who are coming off the sidelines and getting more comfortable with stocks, but we also have some who want to wait a few more months before they do anything," said John Foxworthy, an adviser at Phillips Financial in Fort Wayne, Ind.
Foxworthy said one of his clients, a physician in his 50s, grew particularly nervous last fall as uncertainty over the fiscal cliff debate and the outcome of the election took center stage. In the week leading up to the election, he decided to take all his money out of the stock market and move it into bonds. Foxworthy said he has yet to shift back to stocks.
"I reached out to him at the beginning of the year after the immediate crisis had been diverted, but his response was he's still not comfortable and to check back in a couple of months," said Foxworthy, whose firm manages over $500 million in assets for about 400 clients.
Related: What's behind the bull market
And unlike previous big rallies, Foxworthy's phone isn't ringing too often with new clients on the other end.
"People are still very anxious -- more so this time around than in the past periods of economic recovery," he added. "The pain of the last downturn is still part of the social consciousness."
In fact, enthusiasm among individual investors is already beginning to wane, according to weekly inflows into U.S. stock mutual funds, a gauge of small investor participation in the stock market.
While investors plowed a record $7.7 billion into U.S. stock mutual funds during the first full week of the year, they added just half that amount during the latest week. And when you consider the fact that they yanked more than $150 billion from U.S. stocks during each of the past three years, the latest inflows are just a drop in the bucket.
Brokerage firm TD Ameritrade (AMTD), which has started to track market sentiment, is also seeing a decrease in investor optimism. The company's Investor Movement Index, which is based on data from TD Ameritrade's base of 6 million retail accounts, edged lower in January after rising for several months.
Steve Quirk, senior vice president of TD Ameritrade's Trader Group, said retail investors lightened their exposure last month in order to lock in profits.
CNNMoney's Fear & Greed Index has also pulled back in the past few days. While it remains in Extreme Greed, the index, which looks at the VIX and six other indicators to measure the mood of the market, has slipped to 79 from a peak of 94 a week ago.
Related: Bull market winding down. Don't panic
Even strategists who believe the market could move higher in the short-term are getting nervous. Keith Springer, president of Springer Financial Advisors in Sacramento, Calif., thinks stocks will blow past their all-time highs in the coming months. But he isn't directing clients to change their portfolios based on that prediction.
Springer said his clients are primarily within 5-10 years of retirement or already retired.
"They can't afford to lose money or even break even, so we invest for need -- not greed," he said, adding that "a majority of investors are still scared to death and waiting for the next shoe to drop."
That shoe is likely in the hands of Washington lawmakers, said Gary Webb, CEO at Webb Financial Group, a Bloomington, Minn., firm that provides wealth management services to individuals and businesses.
"The fighting, bickering and lack of agreement and compromise could be the cause of a major correction or pullback," said Webb, who says his clients are also still nervous. But he added that a favorable resolution to the budget battle could send the market "through the roof."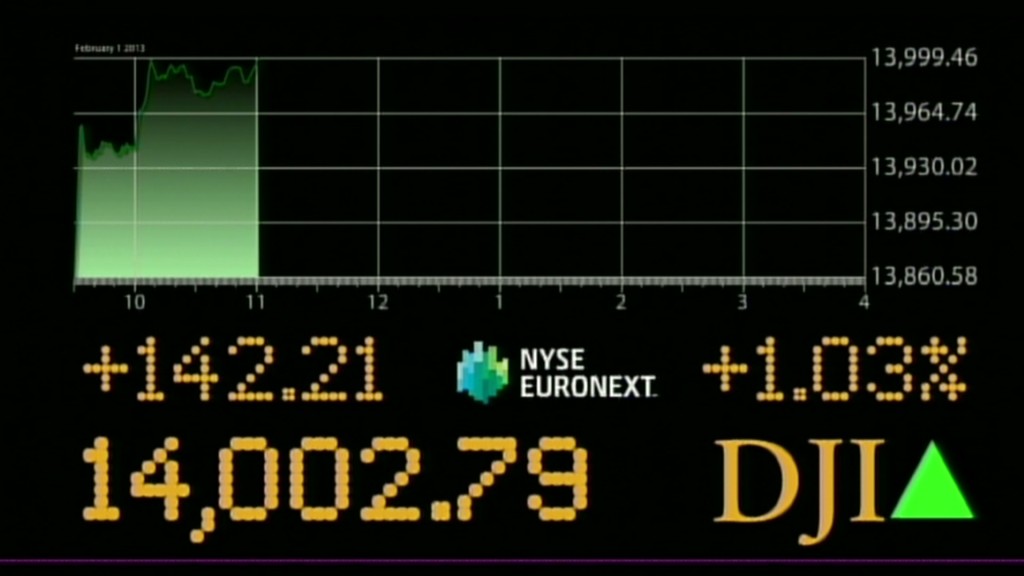 While Webb's clients are buying more stocks, they're also hanging onto bonds and remaining in defense mode, he said.
"The market's been going up for four years and it's possible that it will pull back at some point. Our clients are prepared for both situations," Webb said.