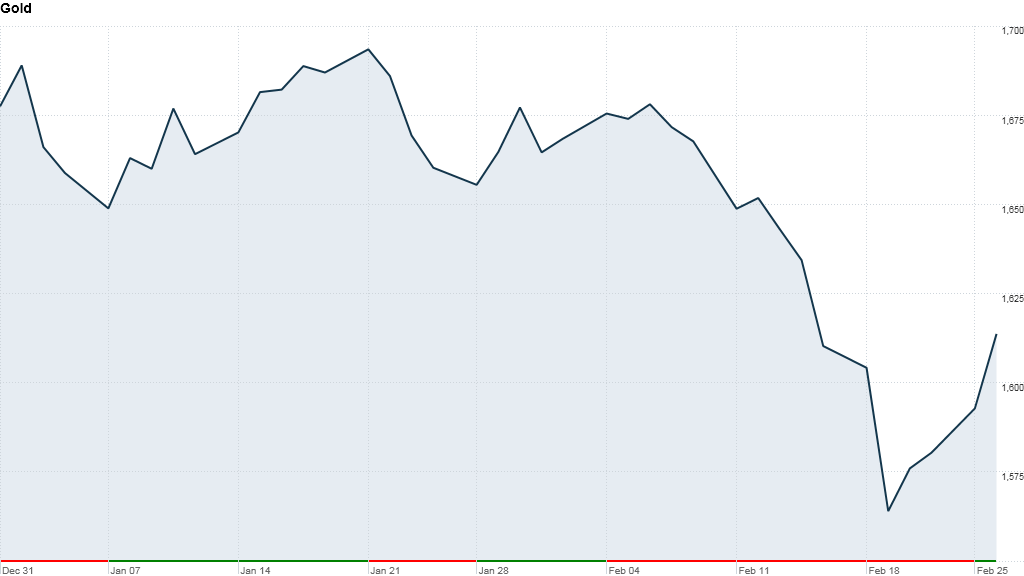 Gold prices had their biggest one-day gain of the year Tuesday, after comments from Federal Reserve chairman Ben Bernanke raised hopes the central bank will maintain its easy-money policies.
U.S. gold futures for April delivery rose $28.90, or 1.8%, to end the day at $1,615.50 per ounce. That's the precious metal's biggest jump both in terms of points and on a percentage basis for 2013.
The rally came after gold prices fell below $1,575 an ounce last week, driven lower by speculation that the Fed could wind down its bond buying program sooner than expected.
But the chairman's remarks Tuesday reinforced the notion that U.S. monetary policy will remain accommodative, said Chris Blasi, president of Neptune Global Holdings, a boutique precious metals firm in Wilmington, Del.
"Bernanke reiterated today that the dovish sentiment is in place," he said.
In the first day of his semi-annual testimony to Congress, Bernanke said the Fed has "the technical means to unwind" its unconventional stimulus measures at the "appropriate time," though he acknowledged that the timing "is always difficult."
Related: Bernanke says spending cuts add 'significant' burden to recovery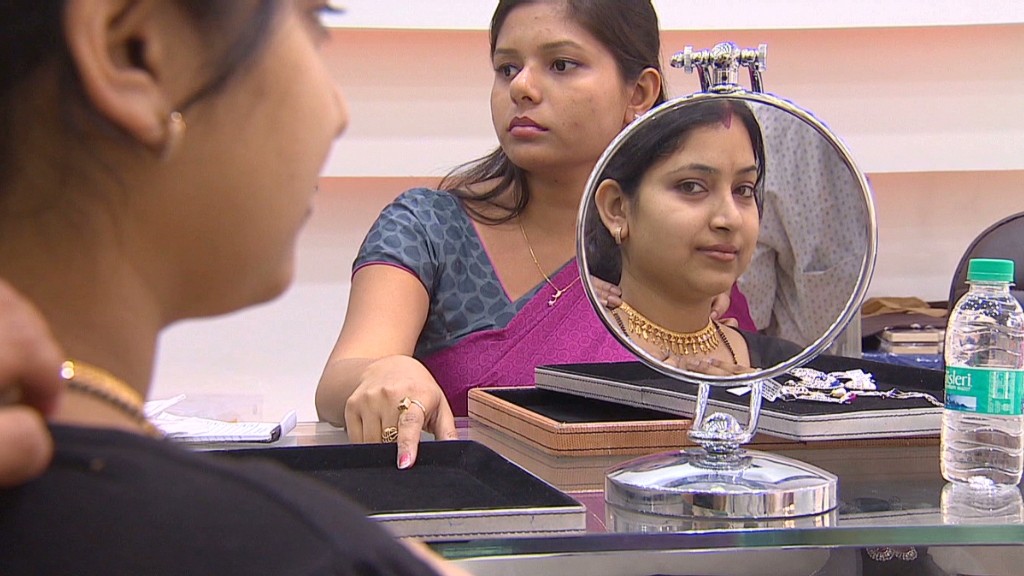 Gold prices were also supported by concerns about renewed turmoil in Europe after elections in Italy over the weekend resulted in a potentially deadlocked government.
"Renewed market uncertainties about the sustainability of Europe's single currency may again become another plus for gold-price prospects," said Jeffrey Nichols, managing director of American Precious Metals Advisors.
Looking ahead, gold prices should continue to "grind higher" over the next few months, although there could be some "substantial pullbacks" along the way, said Blasi.
While prices are unlikely to fall back to $1,200 an ounce, Blasi acknowledged that prices will face "strong resistance" near $1,600 an ounce.
"There will be a lot of back and forth, with a bias to the upside," he said.