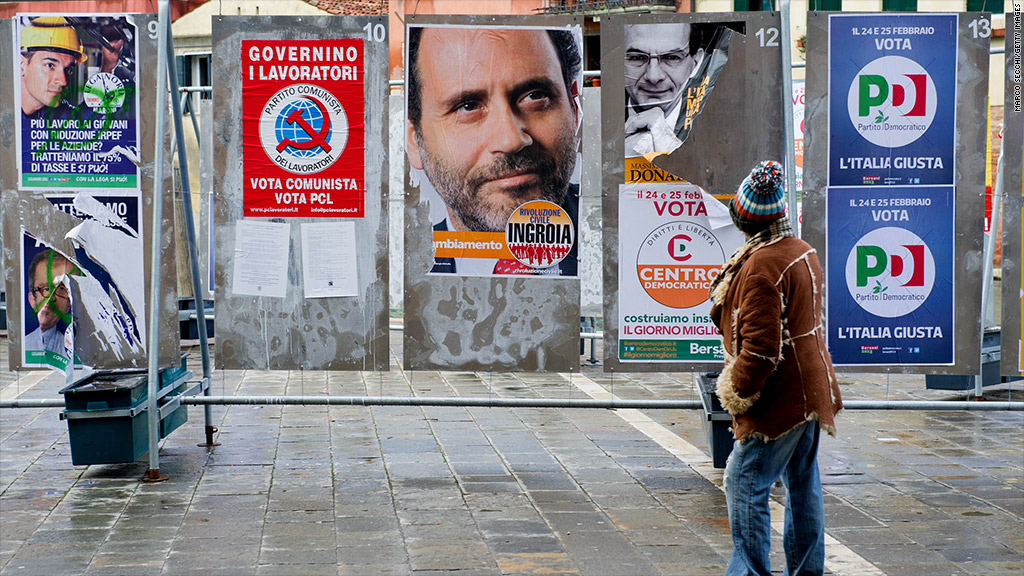 Italy was forced to pay more to borrow on international markets Wednesday but investors held their nerves after this week's messy election.
Panic was avoided and the bond auction passed off smoothly as the heavily-indebted eurozone country found solid demand for €6.5 billion worth of medium and long-term debt.
One day earlier, world stocks plunged and yields on southern European debt rose sharply as Italian voters elected a hung parliament and backed the anti-establishment, anti-austerity party of comedian Beppe Grillo in far greater numbers than expected.
Early Wednesday, the Italian government sold €4 billion of new 10-year bonds at a yield of 4.83%, up from 4.17% at a previous auction in January but below the levels hit soon after the final election results were released. Italy also sold €2.5 billion of 5-year debt at 3.59%, up from 2.94% last month.
Italy sold all the bonds offered and at a lower premium than some analysts had feared given the uncertain political backdrop. And despite rising strongly this week, yields remain well below the 6.5%-7% peaks seen at the height of the eurozone debt crisis in 2011 and 2012.
European stock markets clawed back some of Tuesday's losses and the euro was firmer against the dollar.
Market confidence in the eurozone was restored last year after the European Central Bank said it would stand behind ailing member states, offering to buy their bonds provided they agreed to fiscal discipline and economic reforms.
Related: Italy faces deadlock after divided vote
For that to work, eurozone states clearly need a stable government committed to a path of reform. Wednesday's auction suggests investors are prepared to give Italy more time to find a way out of the mess left by the election.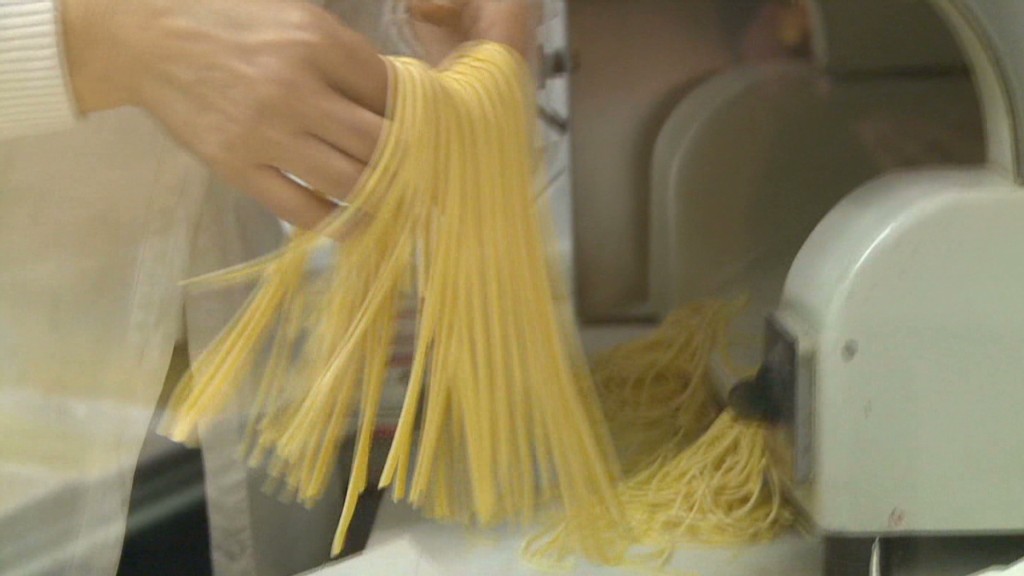 "The higher yield shows that sovereign debt is caught in a tug of war between the reassurance provided by the ECB and the growing confusion and instability in Italian politics," said Nicholas Spiro, managing director of Spiro Sovereign Strategy.
"For the time being the former continues to hold sway but the latter is now putting up some fairly stiff competition -- this is no longer a one-way bet," he added.
Related: Italy's election mess won't knock out Europe
Italy needs to sell about €420 billion in 2013. The country had already met about 25% of that requirement before Wednesday's auction, taking advantage of more favorable market conditions in the last couple of months.
The country has accumulated about €2 trillion of debt, equivalent to some 127% of gross domestic product, the second-highest ratio in the eurozone after Greece.
Latest forecasts from the European Commission suggest Italy is on track to begin reducing that mountain of debt next year but for that to become a sustainable trend, the country badly needs to continue an economic overhaul begun over the past 12 months. That's unlikely to happen anytime soon given the political stalemate in Rome.
"It will be important to keep an eye on the rating agencies, who could well jangle nerves with another downgrade if policy uncertainty in Italy persists," noted Tristan Cooper, sovereign debt analyst at Fidelity, adding the negative market reaction to the election could provide an opportunity to buy into peripheral eurozone debt at higher yields.