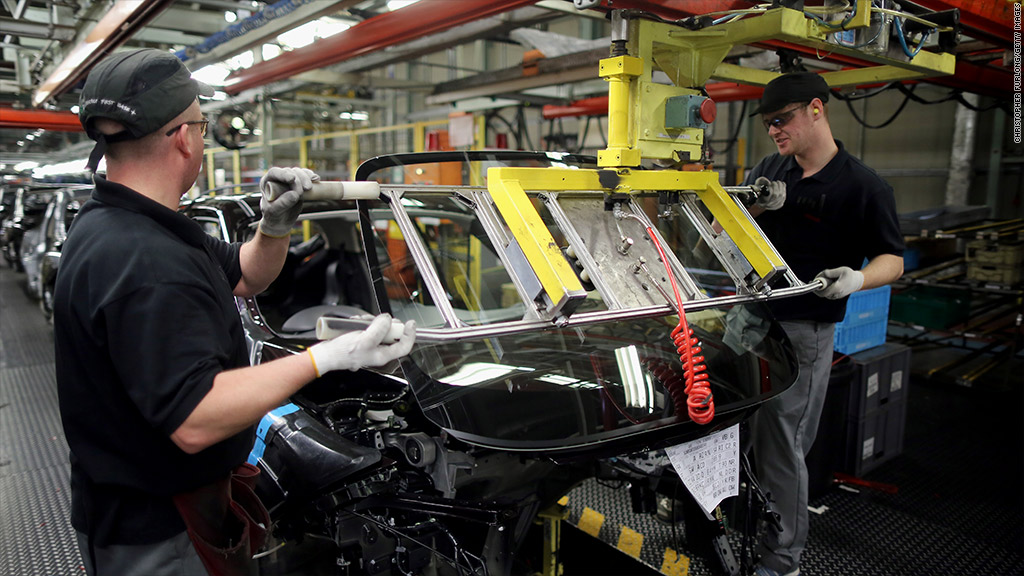 Britain may be escaping the unemployment blight spreading across much of Europe, but its workers are paying a hefty price to keep their jobs, taking the biggest pay cuts in the developed world.
A new study published by the Trades Union Congress showed real wages in the U.K. dropped 4.5% between 2007 -- when the financial crisis exploded -- and 2011.
U.K. unemployment stands at 7.8%, on a par with the United States but significantly lower than the record rate of 11.9% in the eurozone.
Of the world's top 10 developed economies, Italy was the next worse off in terms of falling wages, according to the study by the TUC, which brings together 54 unions representing over 6 million British workers.
Italian wages have fallen by 2.7% over the five-year period. Japan, which last year elected a new prime minister on a promise to end years of deflation, suffered a fall of 0.7%.
U.S. and German workers have seen their pay stagnate, according to the TUC study, while employees in commodity-rich Australia enjoyed an increase of nearly 7%.
"While most countries have suffered periods of negative wage growth, none has witnessed such a marked decline as the U.K," said TUC General Secretary Frances O'Grady.
Related: Europe to cap bankers' bonuses
Workers in the public and private sectors have been squeezed by the impact of recession and stagnation. The U.K. government's austerity drive is cutting the number of state employees, increasing taxes, reducing welfare benefits and capping pay.
Companies worried about growth prospects have also kept pay rises below the rate of inflation, which is still above the Bank of England's target and looks set to stay that way for some time as policymakers call for more monetary stimulus.
"Businesses desperately need people to spend money, but employees are cutting back as their wages are squeezed," O'Grady said. "Unless we get stronger economic growth with rising real wages, consumer spending will remain weak and the economy will continue to flatline."
The Bank of England meets on Thursday and may vote to inject more central bank cash into the economy by increasing its program of quantitative easing.
The U.K. is on the brink of a "triple-dip" recession, having shrunk by 0.3% in the final quarter of 2012, although a pick-up last month in the dominant services sector may just make for positive growth in the first quarter of this year.
Moody's removed the U.K's AAA credit rating last month, citing poor growth prospects. The British Chambers of Commerce cut its growth forecast for the U.K. economy to 0.6% in 2013.