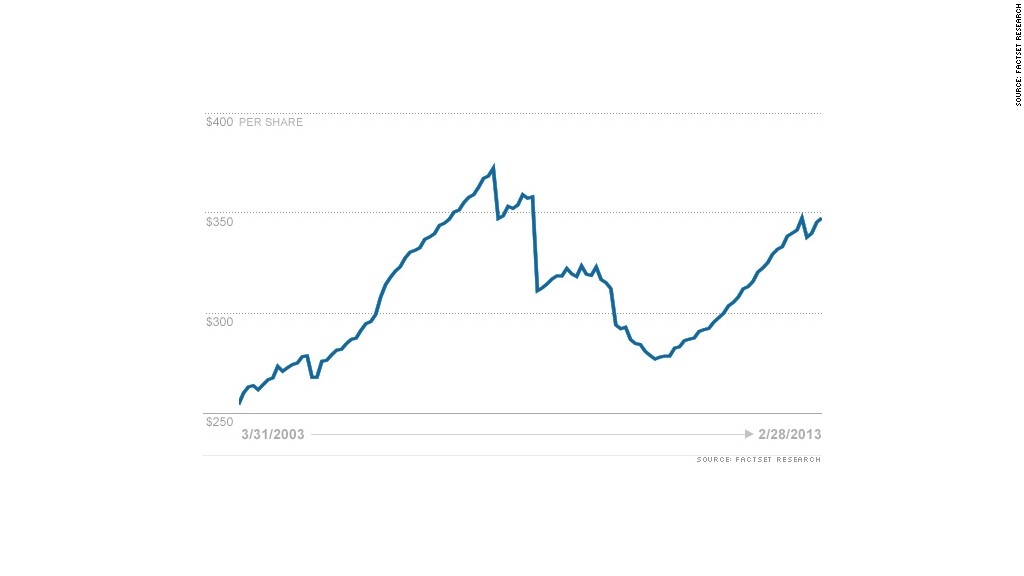 The Dow has been marching to new all-time highs for a week, and dividends for these bluest of blue chips are hot on the heels of a new record too.
Dividend payments from the 30 components of the Dow Jones industrial average reached an annual $117 billion in February, or $347.43 per share. That's just 7% below the record $372.46 per share paid out in July 2007, according to data from FactSet Research. All 30 Dow companies issue a dividend.
After falling more than 25% to a 5-year low in the aftermath of the financial crisis, dividend payments have been steadily rising since April 2010. Experts believe it's only a matter of time before a new record is reached.
Just consider the cash hoards companies have on their books. Data from FactSet show that the Dow companies have more than $493 billion in cash on their balance sheets, just shy of the record $495 billion set in 2011.
Betting on boring stocks pays off
Peter Tuz, president at Chase Investment Counsel, said that as companies continue to recover from the recession, they are "putting a lot more emphasis on dividends now than they even were five years ago." Tuz noted that many companies are paying dividends for the first time, while those that have a history of doing so are increasing them fairly rapidly.
For example, Dow component Microsoft (MSFT) spent a whopping $2.6 billion more on dividend payments in 2012 than it did in 2007, according to FactSet. The technology giant's dividend yield is now more than 3%. Back in 2007, it was less than 1.5%.
Following several years of caution, Corporate America has realized that using cash to pay dividends can drive their stocks higher and reward shareholders.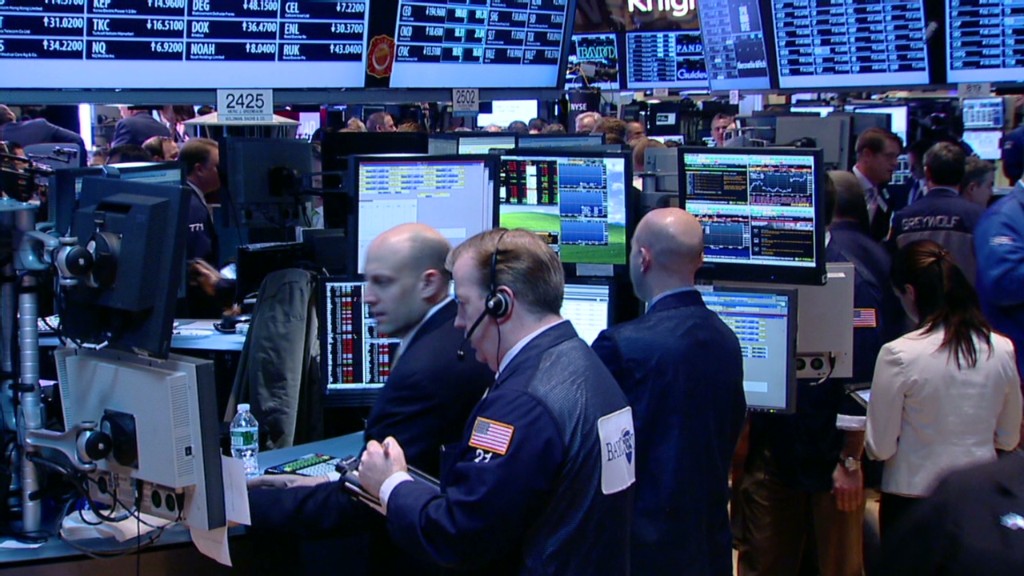 In addition, companies can attract more conservative investors who might be considering bonds with the lure of a big dividend. The Dow companies boast an average dividend yield of 2.8%, higher than the 2.06% yield of a 10-year Treasury.
"In today's low interest rate environment, companies know that investors are craving higher yields in the form of dividends," he said.
And while some people have to pay a higher tax rate on their dividend income beginning this year due to the fiscal cliff deal, experts say that hasn't deterred investors. Many had been bracing for an even bigger tax hike.