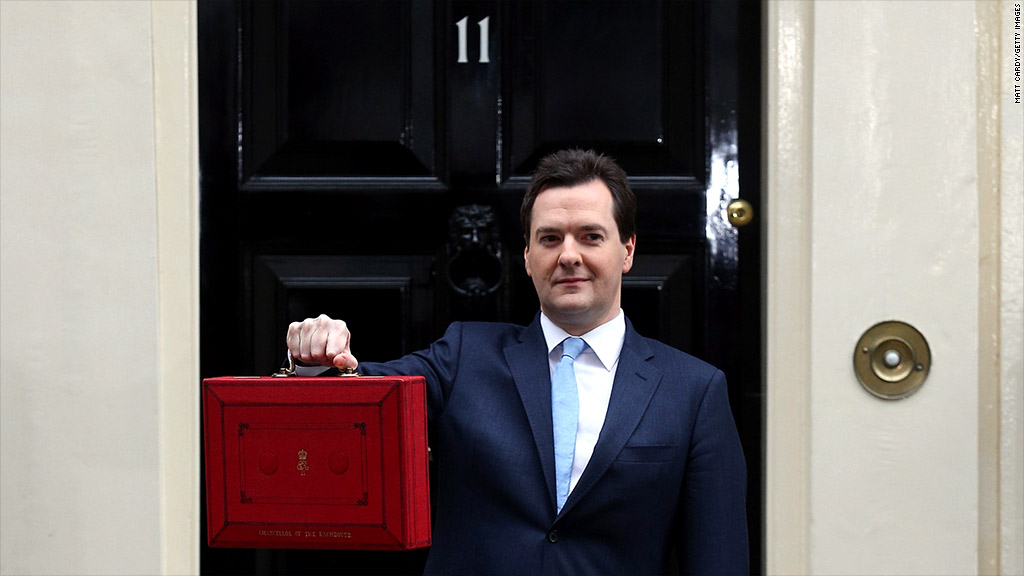 Britain said Wednesday it would further tighten the screws on general government spending as officials forecast weaker growth and higher borrowing than just three months ago.
Finance Minister George Osborne also announced plans to change the mandate of the Bank of England, giving incoming governor Mark Carney slightly more flexibility in hitting its 2% inflation target and potentially more scope to manage interest rate expectations.
The U.K. economy risks falling into a triple-dip recession in the first quarter of 2013 as domestic demand remains depressed by austerity measures and falling real incomes and exporters feel the impact of the eurozone crisis, despite a weaker currency.
The independent Office for Budget Responsibility said it expected the U.K. would narrowly avoid recession but slashed its growth forecast for 2013 to 0.6% from 1.2%. It also said public debt would peak at nearly 86% of GDP in 2016-17, rather than 80% in 2015-16, as forecast in December.
Related: Moody's downgrades U.K. from AAA
Osborne, presenting his annual budget to lawmakers, said the government's policy of fiscal discipline and active monetary policy would eventually bear fruit.
"It is taking longer than anyone hoped, but we must hold to the right track," he said.
Government departments, with the exception of health and education, would be subject to further spending cuts, and public-sector pay caps would be extended.
The money raised will be used to increase spending on infrastructure by £3 billion a year from 2015. It will also help fund the earlier introduction of a higher £10,000 threshold at which income tax kicks in, as well as a cut in the rate of corporate tax to 20%.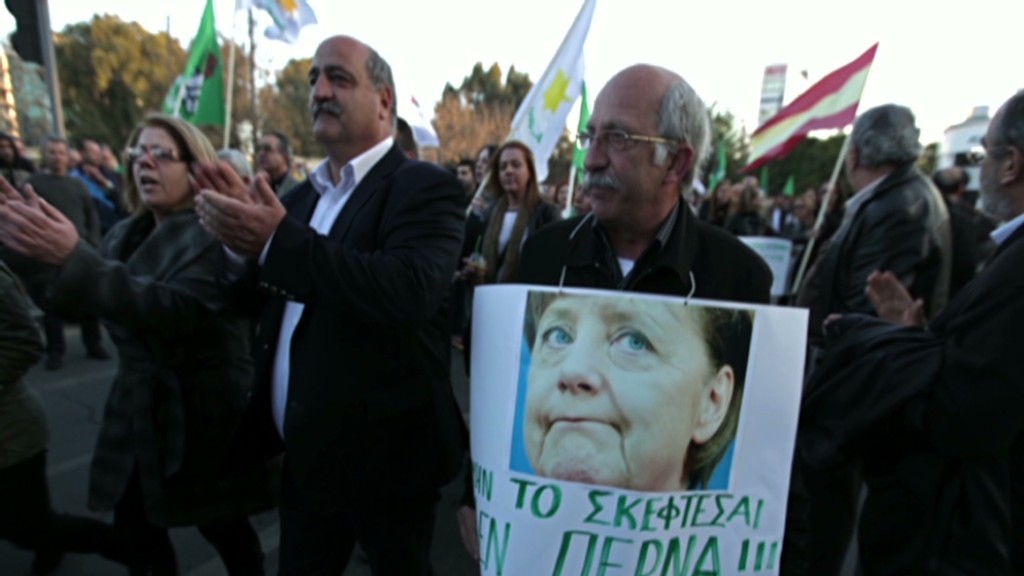 Some analysts said Osborne missed an opportunity to take bolder action to kickstart growth.
"The UK should follow the successful U.S. lead and ease back on austerity until a recovery is well under way," said Trevor Greetham, director of asset allocation at Fidelity Worldwide Investments. "The boost to infrastructure spending needs to be much larger and it should be financed by additional borrowing -- recent experience in Japan shows that a complicit central bank would keep interest rates low."
Proposed changes to the Bank of England mandate were also described as modest. Osborne reiterated that the bank's primary goal was to maintain price stability, keeping the existing 2% inflation target, but it will also consider moving toward a Fed-style approach of using interim targets to guide expectations better.
"The decision to allow for the bank to set interim thresholds and targets for CPI inflation seems sensible, and the use of forward guidance will help manage market expectations," said Schroders' European economist Azad Zangana.
"However, we believe the equilibrium rate of inflation in the UK is no longer compatible with a 2% target, and so the bank's credibility will once again be questioned in the future."