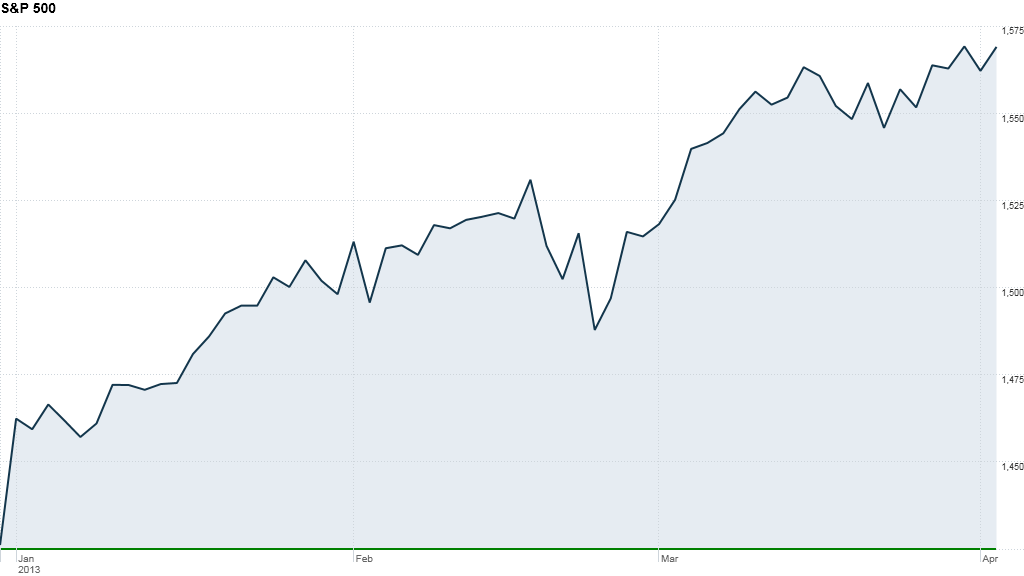 U.S. stocks have been on a tear in 2013 and individual investors are still bullish, according to a new survey released Wednesday.
A majority of 1,100 investors surveyed by Fidelity said they expect the S&P 500 to end the year with gains.
Only 12% expect the benchmark index to end lower, and less than a third expect it to finish the year flat.
So far this year, all three major U.S. indexes have already logged double-digit percentage gains. And it's only April.
While investors are optimistic about stocks, they're much more pessimistic about the economy.
In fact, nearly 70% believe the United States is still mired in a recession, while only 20% said it was over.
According to the National Bureau of Economic Research -- the body charged with dating when economic downturns begin and end -- the Great Recession lasted 18 months and ended in June 2009.
Related: Stock market rally may lose steam
But investors surveyed by Fidelity said the recession won't be over until economic growth and the unemployment rate return to pre-financial crisis levels, and political leadership changes.
Although investors are still waiting for the economy to fully recover, the 2008 financial crisis did serve as a big wake-up call.
More than half of those surveyed said they've gone from being "scared or confused" to "prepared and confident" about their financial futures.
Related: Credit card delinquencies reach 18-year low
A majority of those surveyed said they now have less debt and feel better prepared for retirement than they did before the crisis. Many have also boosted their emergency funds and contribution rates to their workplace savings plans, individual retirement accounts and health savings accounts.
In fact, Fidelity customers have increased their annual IRA contributions by almost 15% compared with 2007, said Ken Hevert, vice president of retirement products at Fidelity Investments.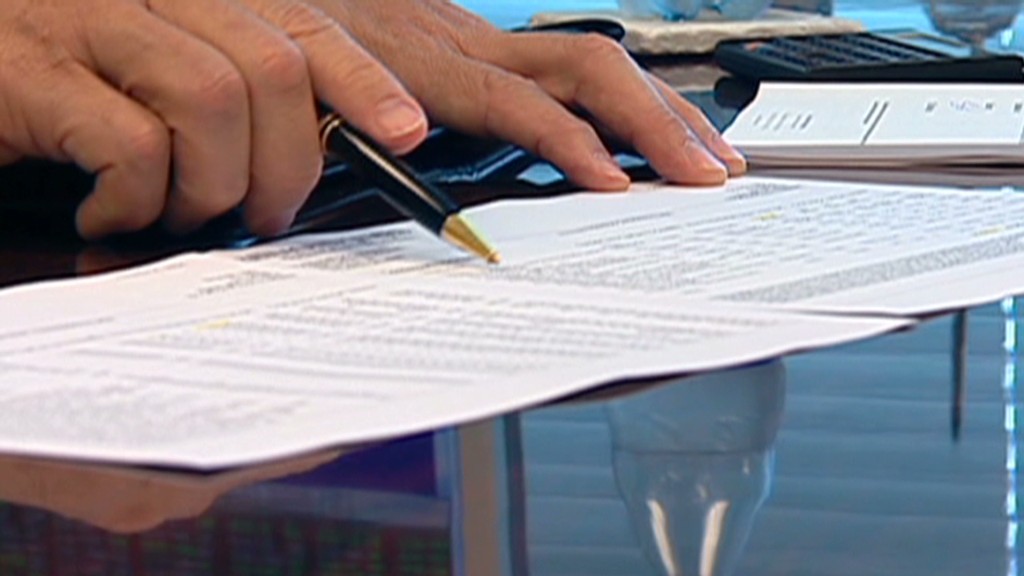 Nearly 80% of those who took steps to take better control of their finances and retirement futures called them "permanent."
"It's been a gradual progression since the financial crisis, but it's encouraging to see investors have a plan to stick with the positive changes they've made," said Hevert. "They understand the importance of being prepared for the unexpected."
Fidelity's survey was conducted in mid-February.