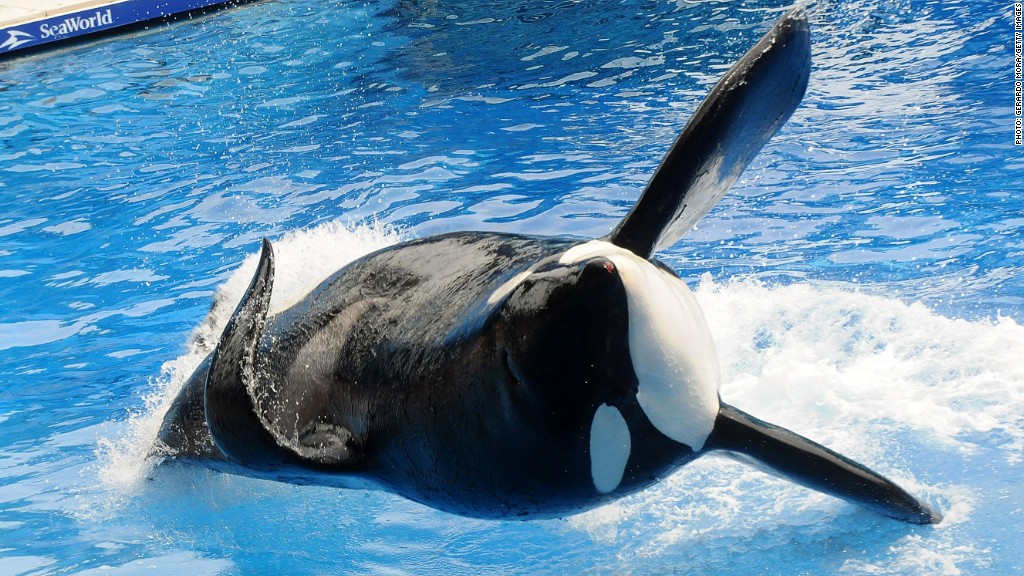 Free Shamu!
That's the message from PETA, which bought shares in SeaWorld's IPO to pressure the amusement park chain to free its "enslaved" killer whales, starting with the venerable orca Corky. Corky is one of several whales that performs under the stage name "Shamu" in SeaWorld's three amusement parks around the U.S.
David Perle, spokesman for the People for Ethical Treatment of Animals, said his organization bought 80 shares worth a total of $2,273.70 when SeaWorld went public on April 19.
According to the animal rights group, this is "the smallest number of shares necessary to give us the right to attend and speak at annual meetings, and to submit shareholder resolutions asking for policy changes." PETA said that its "first order of business" as a SeaWorld (SEAS) shareholder is to demand the release of its orcas, starting with Corky, "who has been enslaved by SeaWorld for 44 years."
PETA said that it wants to educate other stockholders about how SeaWorld's parks "tear orcas and dolphins away from their homes and families and imprison them in minuscule concrete tanks, where they suffer from captivity-induced stress and illness."
Related: Safeway shuns tiny pig cages
SeaWorld spokesman Fred Jacobs was having none of it, citing PETA's "strategy of attempting to disrupt publically traded businesses through protests, publicity stunts, and shareholder resolutions."
Jacobs added that Corky and the other animals under SeaWorld's care "live in state-of-the art facilities and are cared for by highly skilled zoological professionals," in accordance with state and federal laws, including the Marine Mammal Protection Act and the Animal Welfare Act.
Jacobs said his company will try to serve PETA as it would any other shareholder by creating investor value. But he said that PETA's views are "well outside the mainstream," and that their stock-buying strategy is an attempt to disrupt company practices.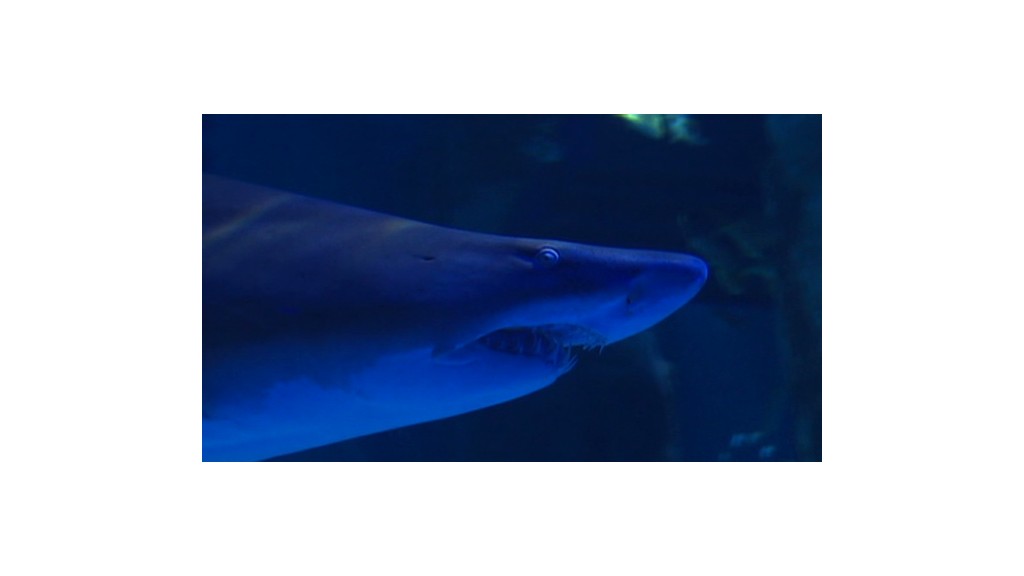 In a bid to undermine PETA's credibility, Jacobs directed CNNMoney to a web site called www.petakillsanimals.com, which accuses PETA of running a "pet shelter of horrors" that euthanizes the majority of its rescued animals. This is an apparent reference to PETA's euthanasia of animals that it describes as "very sick and suffering with no hope of recovery," a practice that it refers to as a "compassionate good bye."
Related: Burger King to use cage-free chickens
Perle of PETA said the Center for Consumer Freedom, the organization behind the web site, is a "front group for the meat, tobacco and puppy mill industries and other animal exploiters who kill millions of animals every year -- and do so not out of compassion but out of greed."
J. Justin Wilson, senior research analyst for the Center for Consumer Freedom, acknowledged that his organization has received funding from the food and beverage industries, but he accused PETA of "extraordinary hypocrisy" in how it conducts its euthanasia program.
"PETA can dish it, but they can't take it, when they call somebody out," said Wilson, who accused PETA of trying to distract people with images of scantily clad women in "bikinis made of lettuce leaves."