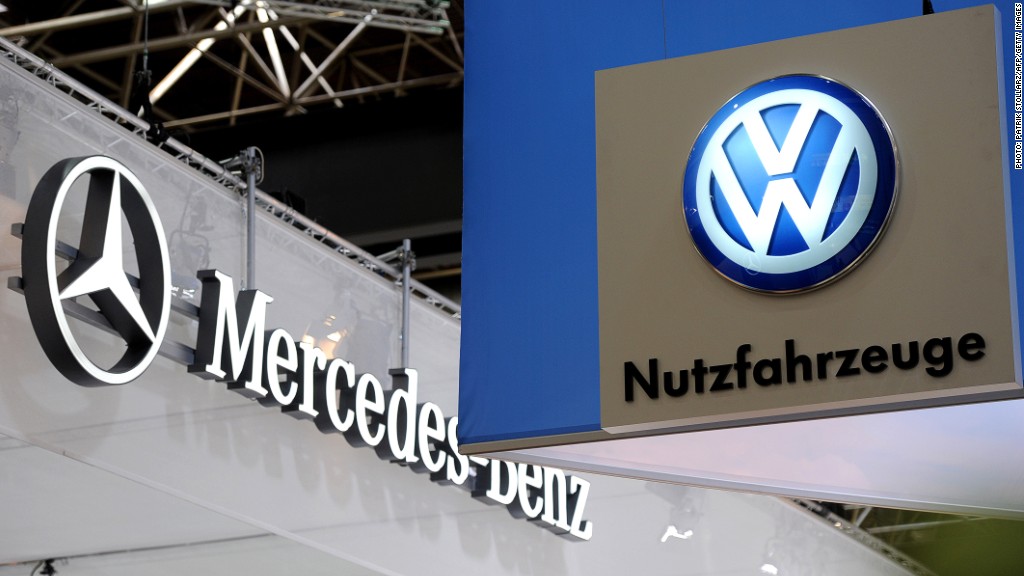 Europe's deteriorating economy is wreaking havoc on global automakers, as car sales across the continent have sunk to their lowest level since the mid-1990s.
New car registrations have fallen by double-digit percentages in most European markets this year.
In March, demand for new passenger cars declined for the 18th consecutive month, according to the European Automobile Manufacturers' Association.
And automakers, which are slowing production in Europe, continue to warn that their overall financial results are suffering because of weak sales in the region.
These warnings are a stark reminder of the depths of the economic pain in Europe, which is hobbled by high unemployment, sovereign debt problems and the impact of widespread austerity.
The latest manifestation of the pain came Wednesday. Daimler AG (DDAIF) reported a 60% plunge in net profit for the first quarter of the year compared to the same period in 2012. The automaker also lowered its forecast for 2013 earnings to below 2012 levels.
Related: 10 big car brands that bit the dust
The German company, well known for its Mercedes-Benz brand, said it's struggling with a weak Western European market, where demand is expected to stay at a 20-year low.
"In the first three months of this year, many markets developed worse than expected for economic reasons, especially Western Europe," said chairman Dieter Zetsche in a statement.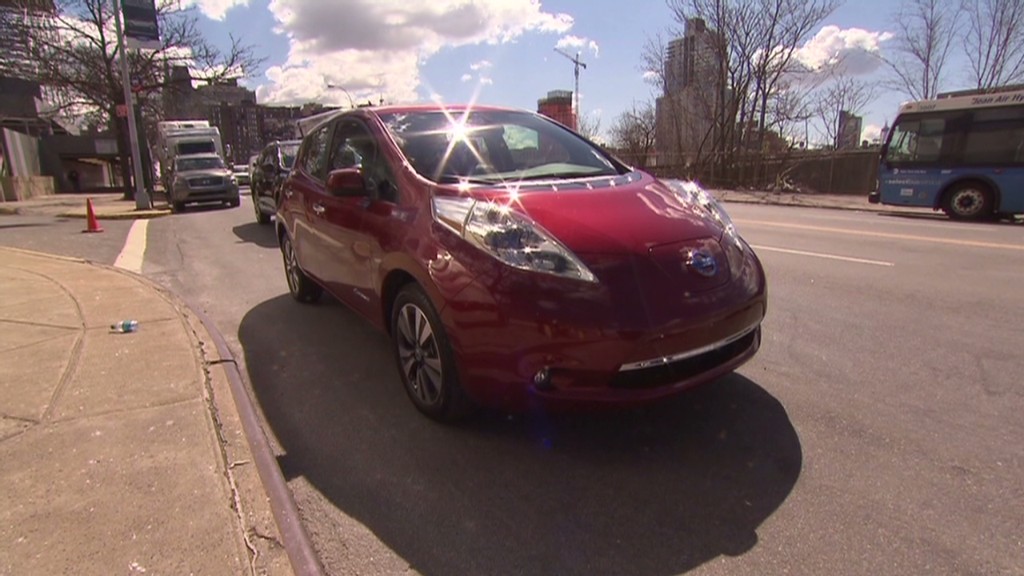 Ford Motor (F) is also suffering in Europe, even as it posted improved quarterly earnings Wednesday. Its North American sales jumped by $3.7 billion, or almost 20%, but the company lost $462 million in Europe, more than triple what it lost in the first quarter of 2012.
Ford has announced plans to close two U.K. plants and a third plant in Belgium to try to stem European losses. But those plant closings won't take effect until later this year or in 2014.
Meanwhile, Volkswagen (VLKAF) is also struggling in Europe, a point it emphasized on Wednesday.
"Business in the first quarter was dominated by the difficult economic environment," the company said in a statement. "The markets were sluggish, especially in Europe, and not least in Germany." Despite setbacks, the company said it still hopes to match 2012 operating profits this year.
Related: 11 cars in need of a makeover
Overall, new car registrations across Europe fell by 10% in the first three months of the year compared to the same period a year earlier, according to the European automakers association. Germany and Italy posted declines of 13%, while France dropped 14.5%.
The U.K. is the only major market that's showing any resilience, with sales steadily growing by nearly 7.5% since last year.
--CNNMoney's Chris Isidore contributed to this article.