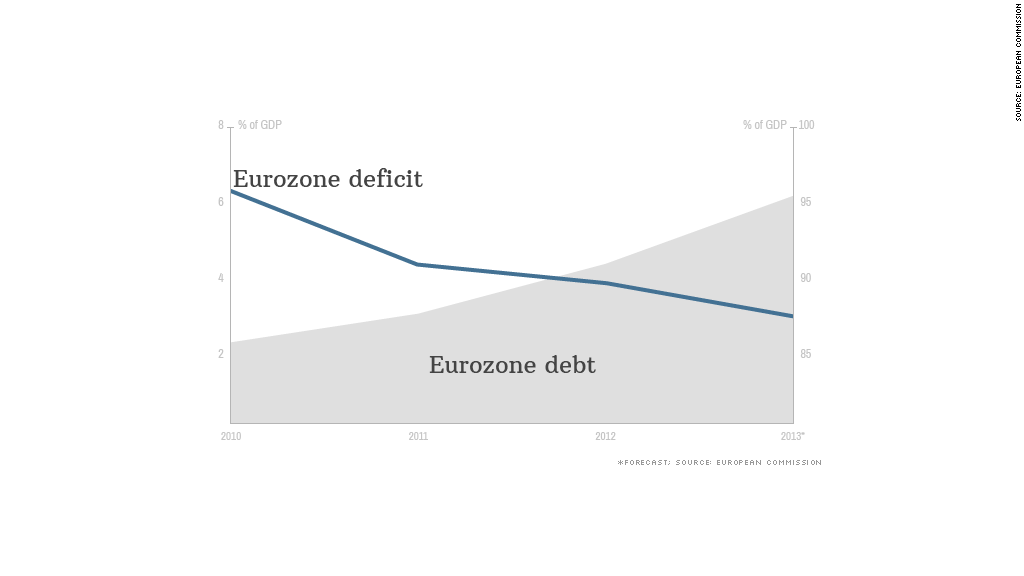 It's been a bad week for Europe's budget hawks.
At issue are the spending cuts and tax increases that have formed the core of the eurozone's response to its credit crisis the past few years.
Criticism that such austerity is self-defeating has gotten louder as evidence mounts that the region's recession and unemployment crisis may be getting worse.
In turn, European policymakers have gone out of their way to acknowledge that there are limits to austerity -- that spending can be cut just so much.
But it's far too soon to write austerity's obituary. While Europe's leaders may tweak policy, they are unlikely to start unwinding their get-tough approach anytime soon.
Related: Debt's impact on growth
European Commission President Jose Manuel Barroso, speaking in Brussels Monday, admitted that the EU's drive for sound finances had "reached its limits" but was "fundamentally right."
Tough fiscal policy, Barroso said, "is indispensable but it has to be complemented by a stronger emphasis on growth, including short term measures for growth." Leaders need to make that point "louder and clearer," he added.
Olli Rehn, the commission's top finance official, said in a CNN interview that the EU has actually loosened the fiscal noose. The overall pace of budget cuts is slowing and the EU has eased some terms of its national bailouts.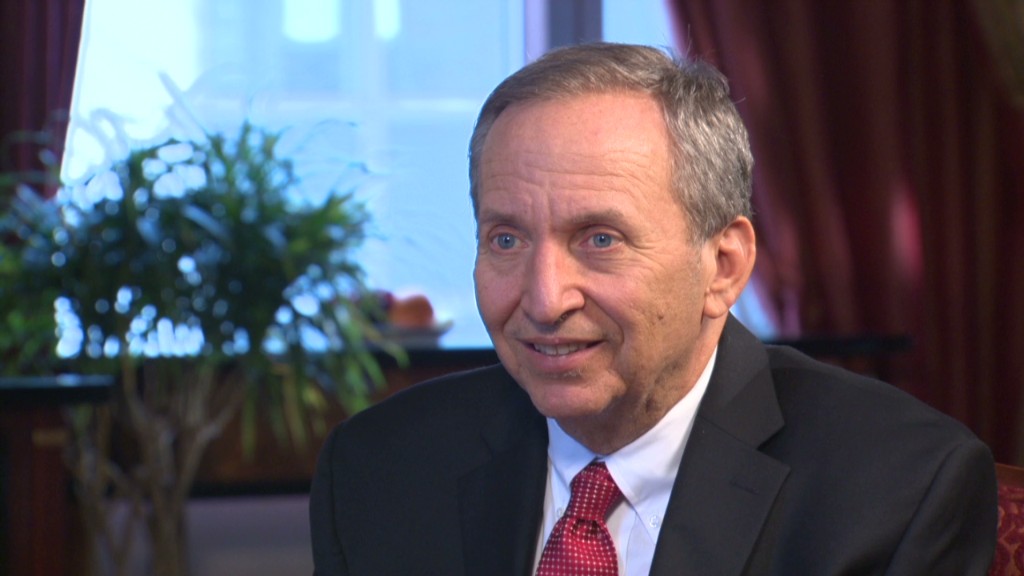 "I'm fully aware of the problems related to high levels of unemployment and low growth in many European countries," he said. "At the same time we have to realize that the debt levels in Europe are around 90% this year, and it is having a drag on growth."
Translation: We hear you that austerity can have harsh consequences, but the debt must be brought under control.
Related: Soros says Germany headed for self-made recession
The bailouts have posed particularly tough choices for EU policymakers.
Ireland and Portugal have been given seven more years to repay bailout loans. Greece, Spain and Portugal have been given more time to bring down their budget deficits, and France may be added to that group next month.
Greece, Portugal and Ireland were forced into bailouts in the first place because they were insolvent and investors would not lend to them. Painful deficit reduction, along with reforms to boost competitiveness and productivity, was always going to be the price of a rescue.
And it's clear from the latest government borrowing figures that the region still has a mountain of debt to climb.
The aggregate eurozone deficit fell to 3.7% of gross domestic product last year from over 6% in 2010. But overall debt levels across the 17 member states rose, including in Italy, Spain, Portugal and Ireland.
Eurozone debt hit 8.6 trillion euros, a record 90% of GDP, last year and is forecast to rise to 95% in 2013. Official forecasts see it stabilizing in 2014, but they assume no further relaxation of fiscal policy -- highly unlikely given the mounting social, political and economic pressures.
Either way, the debate over austerity vs. growth is bound to accelerate.
Italy, the region's third largest economy, this week nominated a new prime minister. Enrico Letta is a pro-European from Italy's center-left. He wants Europe to ease up on austerity.
On Thursday, the U.K. dodged a triple dip recession when it said its economy had grown 0.3% in the first three months of the year. It too shows no sign of changing course, despite criticism from the International Monetary Fund among others that it is cutting too fast.
Related: Even Abenomics can't ignore Japan debt
David Lipton, the IMF's second most senior official returned to the theme, warning that Europe risked Japan-style stagnation without decisive action, including making fiscal policy "more growth-friendly."
"Countries that can afford to support the economy need to do so -- but in ways that encourage the private sector to invest and boost demand," he told a conference.
European Central Bank executive board member Joerg Asmussen rejected suggestions that the eurozone should relax fiscal policy.
"This may sound attractive at first sight, but delaying fiscal consolidation is no free lunch - it means higher debt levels, and this has real costs," he said.