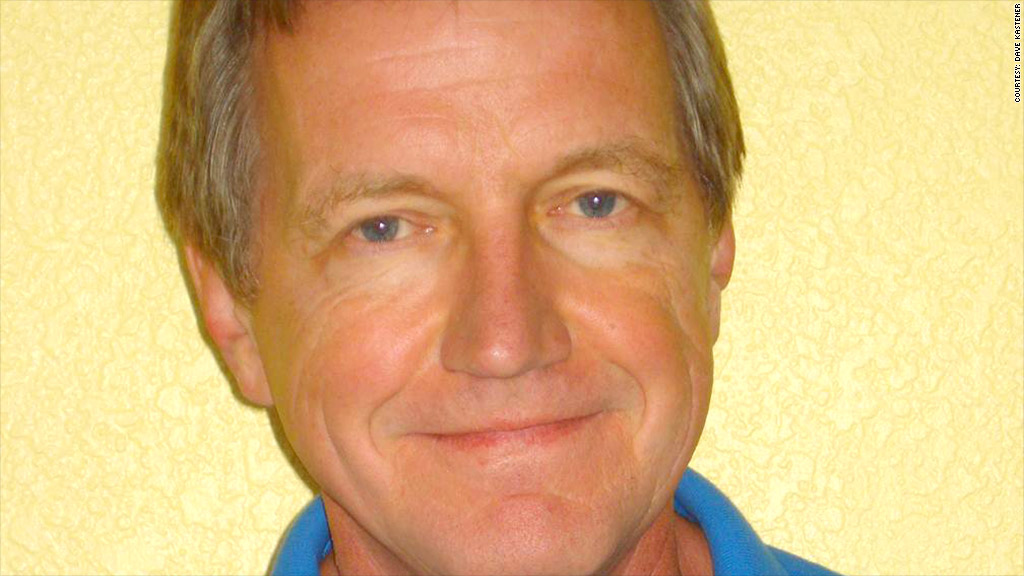 With 200 shares of Apple in his portfolio, California resident Dave Kastener was thinking about going rogue. The self-professed "Apple fan" wanted to invest in Samsung.
An Internet marketing professional who invests through an IRA, Kastener was worried he might have too much exposure to the iPhone and iPad maker. He figured a $20,000 to $50,000 investment in Samsung would provide protection should Apple shares sour.
Kastener soon discovered that adding Samsung to his portfolio wasn't going to be an easy task -- and might even prove to be a risky proposition.
It's easy for Americans to buy Samsung cell phones, and the South Korea-based company enjoys tremendous brand name recognition in the U.S. But the tech firm is also something of an oddity, and one of only a few major international companies that does not provide an easy investment vehicle for Americans that want to buy shares.
Samsung is listed on the Korea Stock Exchange, where its shares have increased 24% over the past year. Over the same period, Apple (AAPL) shares have lost 19% of their value. But unlike many other international corporations listed in their home countries, Samsung isn't listed on any U.S. exchange.
Further complicating matters, Samsung does not have an official American Depository Receipt (ADR), a securities offering that allows international companies to cross-list their shares, making it easier for Americans to invest.
ADRs are issued by banks and trade in the U.S. with prices that mirror those on foreign exchanges. Dividends are paid in U.S. dollars.
With no official ADR available, determined Samsung (SSNLF) buyers are forced to buy on the Grey Market, a musty corner of the investing world where risks are high and transparency is limited.
Grey market securities are traded over-the-counter. They are sometimes issued by banks without the involvement of the company in question.
According to OTC Markets Group, a marketplace for shares that trade outside of traditional exchanges, only 235 Samsung trades occurred on the Grey Market in the first three months of the year. That means even if you have shares, getting rid of them can be difficult.
Samsung Galaxy S4 review: Gimmicky, but still one of the best
Investors also won't have an easy time going straight to the Korean market as big brokerages like Charles Schwab (SCHW) or E*Trade (ETFC) don't offer direct access to South Korea.
For the truly determined investor, a broker with a seat on the Seoul exchange might be able to procure some stock. But investors will be hit by high fees and the buy would require changing dollars to South Korean won and back again.
Related story: Samsung's radical plan to bring you faster wireless
Fred Bennett, first vice president for wealth management at Janney Investments, warns that buying shares in a foreign currency adds yet another layer of risk.
"One could conceivably make a profit on their Samsung trade but lose it all -- and more -- due to adverse currency moves," Bennett said.
For Kastener, none of these options seemed particularly appealing. He was familiar with ADRs, having used them before to invest in Unilever (UL) and GlaxoSmithKline (GSK), but was reluctant to buy on the Grey Market.
So what's an investor to do? The easiest option is probably to go for a wider Korea fund or ETF available in the U.S. It's not an ideal approach, but Samsung is such a massive company that it makes up a large chunk of most Korea-focused offerings.
Samsung currently makes up 23% of the iShares MSCI South Korea ETF (EWY) and 25% of the actively-managed Korea Fund (KF), according to Bennett. The funds also include Korean big names like Hyundai and steel-maker Posco.
Kastener decided to invest in a more diversified fund that held a broad range of international stocks. It provided exposure to other international shares that interest him, and Samsung is one of the top 10 holdings.
Kastener hasn't bought as much of the funds as he originally planned to invest, but it "kind of got my toe in the water with Samsung," he says. It also kept him out of much riskier waters.