General Motors' return to the S&P 500 is prompting the Treasury Department and a union trust fund to sell 50 million shares of the automaker's stock.
Standard & Poor's announced this week that GM would return to its benchmark index at the close of trading Thursday, replacing H. J. Heinz Co. GM, one of the original members of the S&P, fell out of the index in 2009 when it went through bankruptcy and a federal bailout , which left Treasury with a majority stake in the company.
GM's return to the S&P lifted the stock to a 52-week high Tuesday, as managers of S&P index funds rushed to buy shares to keep their portfolios in line with the index.
But the 50 million shares to be sold Thursday by Treasury and the union trust fund will be about four times its typical daily trading volume. Treasury will sell 30 million of its remaining shares while the trust fund will sell another 20 million.
Shares of GM (GM) fell Wednesday following the announcement of the planned stock sale.
Related: Chrysler refuses to recall 2.7 million Jeep SUVs
But even with the decline, GM shares are up almost 23% over the last three months, helped by a rebound in demand for cars by U.S. consumers.
During 2010's initial public offering, Treasury and the trust fund controlled by the United Auto Workers union started selling the shares of the automaker they received as part of the reorganization. In December, Treasury announced that GM was buying back 200 million shares of its stock, and that it planned to sell its remaining 300 million shares over the subsequent 12 to 15 months.
Related: TARP bailout close to breaking even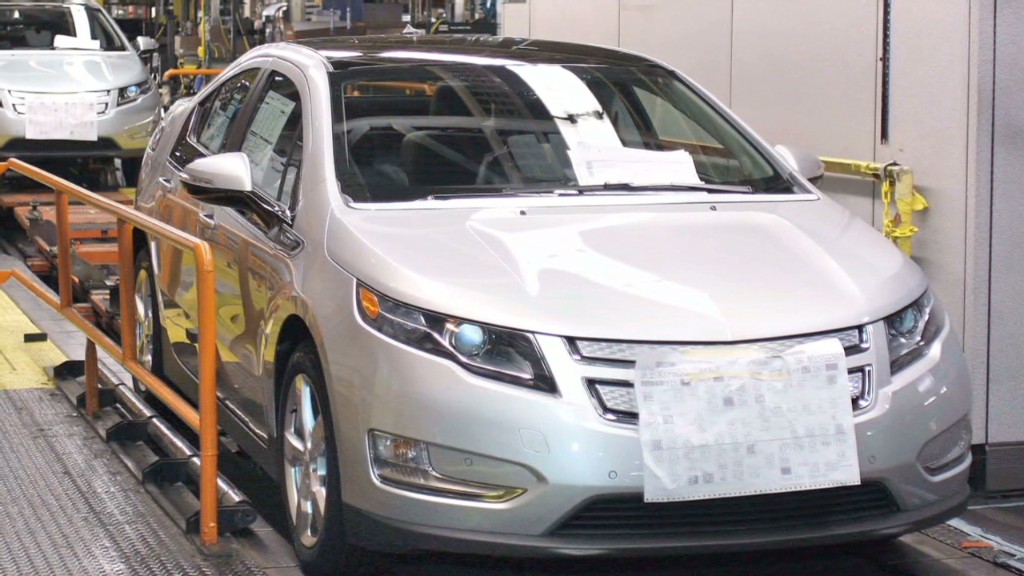 The UAW trust funds were set up to pay the cost of health care coverage for hourly retirees of the company.
Heinz (HNZ) is leaving the S&P because it is in the process of being purchased by Warren Buffett's Berkshire Hathaway (BRKA) and 3G Capital.