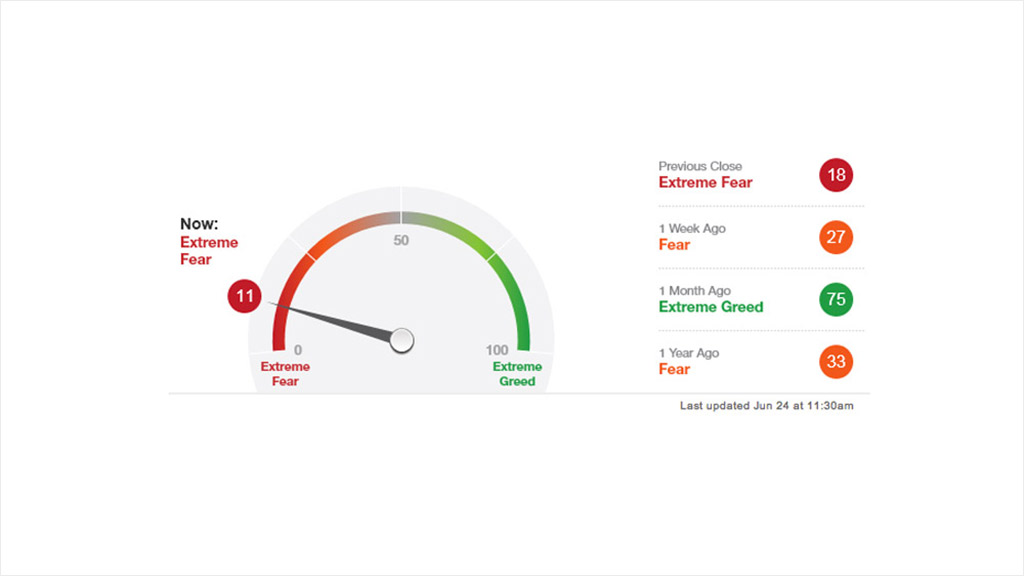 Stocks have been on a wild ride lately and experts say investors better buckle up.
Just look at the market's fear gauge. The CBOE Market Volatility Index (VIX) is up nearly 16% so far this month. And it gained 21% last month. Of course, it was down just as sharply earlier this year.
CNNMoney's Fear & Greed Index paints a similar picture. It's been drifting between extreme fear and fear for the past several weeks. Before Federal Reserve chairman Ben Bernanke began his taper talk last month, the index was firmly entrenched in extreme greed.
"We have to go through an adjustment period," said Randy Frederick, managing director of active trading and derivatives at Charles Schwab. "There are plenty of reasons to be bullish [but] we could continue to have this volatility for the remainder of the year."
Stocks around the world have taken a beating since Bernanke signaled the Fed could start pulling back on its bond buying program later this year. If that weren't enough to freak investors out, fears of a China credit crunch have emerged.
So is it time to run for the hills? Not so fast, says Phil Orlando, chief equity market strategist with Federated Global Investment Corp. "This purge is cathartic," he said. "It's a taper tantrum sell-off."
Related: Selling now could hurt your nest egg
Both Orlando and Frederick think the Fed won't pull off the economic Band-Aid before the economy is on more solid footing. "It's a data dependent decision," said Orlando.
When the Fed does decide to pare back, that should be considered a positive because it means the Fed believes the economy is "self sustaining," added Frederick.
It's highly unlikely that the Fed will start tapering much before the end of the year, according to Orlando. "There is zero chance that the Fed is going to tighten on an economic downtick," he added, referring to the sluggish GDP growth over the past few quarters.
While the markets continue to adjust to what a post-QE world may look like, investors are having to contend with China's credit crunch. Experts think China's central bank will step in but the "how and when" are big unknowns.
"China has definitely thrown a curve ball into the mix," said Frederick.
Orlando said investors are used to central banks telegraphing their next moves. The Bank of Japan, European Central Bank and Fed have all -- to quote ECB president Mario Draghi -- pledged to do "whatever it takes" to prop up their respective economies.
"We're waiting for that 'central bank moment' out of China," said Orlando. Right now he said investors aren't confident that China's central bank knows what to do or how to do it. "We have a falling knife here."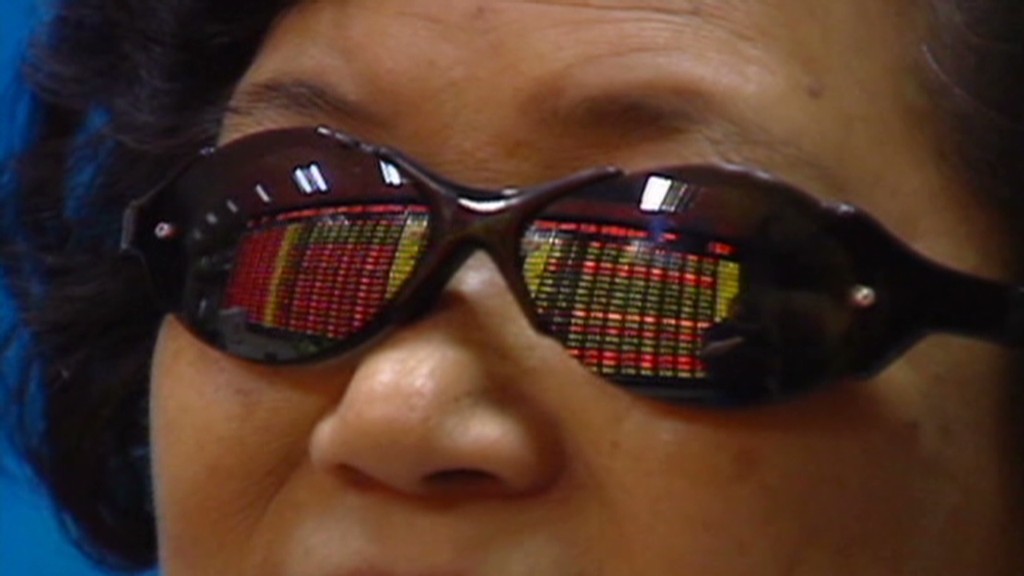 Still, U.S. investors shouldn't be overly worried about the wild swings just yet. The S&P 500 is down a little more than 5% from when Bernanke first hinted at tapering, but all three major U.S. indexes are still up between 10% and 12% so far this year.
Stocks may pull back a bit more but Frederick thinks there will be a year-end rally for stocks.
"Right now it doesn't look like it because things are a little ugly," he said.