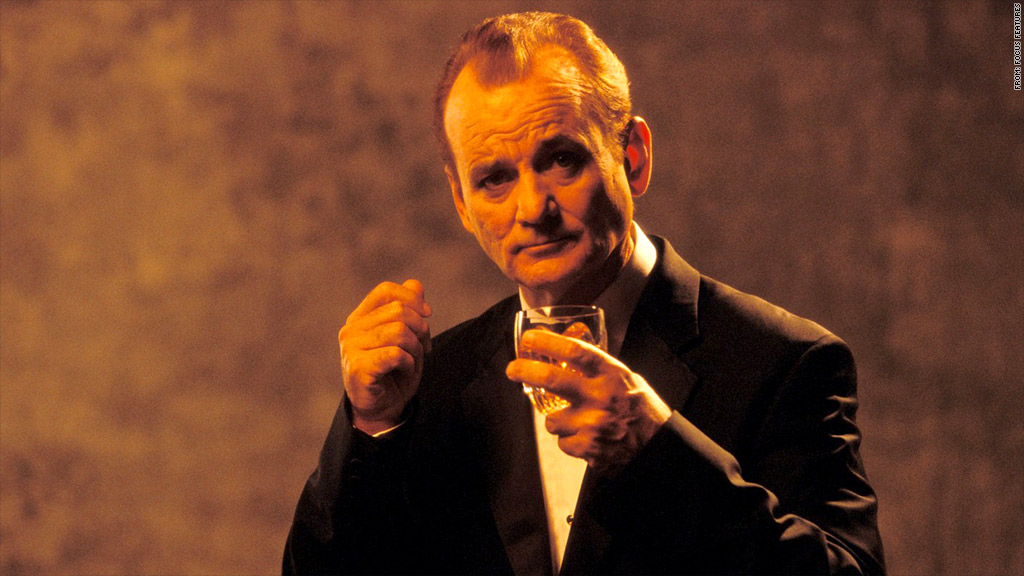 It's good times at Suntory.
Shares of Suntory Beverage & Food advanced almost 3% in Tokyo on Wednesday after a successful initial public offering raised $4 billion for the maker of Boss coffee and other popular Japanese products.
The company, a division of Suntory Holdings Ltd., distributes Pepsi (PEP) in Japan, along with Orangina. Movie fans might be more familiar with actor Bill Murray's endorsement of Suntory products in the 2003 film "Lost in Translation."
"For relaxing times, make it Suntory time," advised Murray, during a pitch for Suntory whiskey.
Suntory's offering is the second-largest global IPO of 2013, and Japan's biggest in almost a year. The company priced shares last month at 3,100 yen, the low end of its previously announced range of 3,000 to 3,800 yen.
With as many as 125 million shares on offer, the IPO raised 388 billion yen, or just under $4 billion. The cash will likely be used to fuel Suntory acquisitions outside of Japan -- a growth strategy that the company has already employed with purchases of beverage companies in New Zealand and France.
While shares were trading solidly above the offer price in Tokyo on Wednesday, some investors' enthusiasm could have been dampened by rising market volatility in recent weeks, which has raised questions about the long-term viability of Japan's ambitious economic recovery plan.
Related story: Market swings call Abenomics into question
Prime Minister Shinzo Abe, who came back to power in December, has launched an aggressive campaign to boost Japan's economy following 15 years of deflation. The plan -- dubbed "Abenomics" -- includes coordinated government spending, central bank stimulus and structural economic reforms.
Investors responded to Abenomics by selling the yen and buying Japanese stocks. The weak yen helped boost shares of Japanese exporters, including Toyota (TM), Sony (SNE) and Suntory rival Kirin (KIRI). But those stocks and others have been punished this week as the yen regained ground.
Abe has series of reforms to make labor markets more flexible, encourage immigration, bring nuclear power plants back online and draw more Japanese women into the workforce. He has also set a target of raising per capita national income by at least 3% annually.
Meanwhile, the Bank of Japan is walking a fine line as it attempts to achieve an inflation rate of 2% without driving up interest rates on government debt. The country's gross public debt, after years of budget deficits, is projected to hit 230% of the size of the country's economy by 2014.