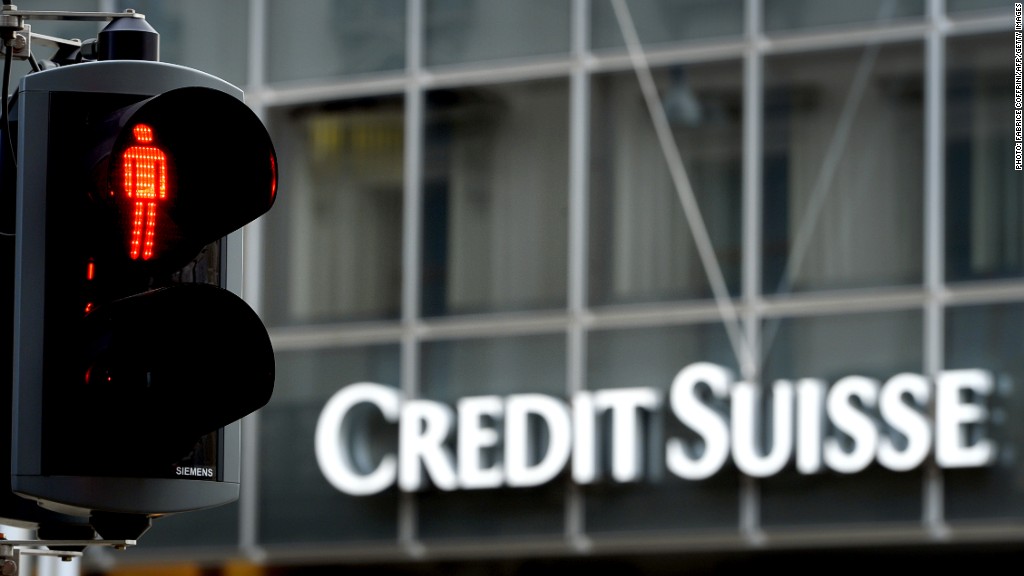 Switzerland issued new guidelines this week to its banks that should make it easier for the U.S. to catch American tax evaders who are hiding money in offshore accounts.
Switzerland has been under intense pressure to find a way to allow its banks to share information with U.S. authorities so they may avoid potentially crippling legal action.
The Swiss government intervened after parliament nixed changes to a rule that prevented the banks from cooperating with the U.S.
The new guidelines allow the banks to apply for permission to provide the U.S. with certain information about offshore bank accounts. They're still blocked from revealing information about individual clients, but can share details about employees who worked on the accounts and about accounts that were transferred to other banks.
Related: Got a Swiss bank account? Time to fess up.
The change formalizes an approach that allowed UBS (UBS) to settle tax evasion claims with U.S. authorities in 2009 at a cost of $780 million in fines and restitution, and chips away further at the country's strict banking secrecy laws.
Those laws helped foster the world's largest $2.2 trillion offshore banking industry, where account holders were able to hide assets and avoid taxes in their home countries.
Swiss banks have slowly been losing their unique selling point of extreme client anonymity and discretion, and the latest move could accelerate change in the industry .
Billions of dollars have been withdrawn from Swiss offshore accounts in recent years and the industry is facing increasing pressure from rising financial powers in Asia-Pacific.
London research firm WealthInsight expects that Singapore will overtake Switzerland to become the largest global offshore wealth center by 2020.
While the outlook may seem bleak, Swiss banks are likely to welcome the ability to reveal certain information to authorities if it reduces the risk of harsh U.S. legal action and hefty fines.
In early 2012, Swiss bank Wegelin and Co. was forced to shut down after being charged by the Department of Justice with helping American taxpayers hide more than $1.2 billion from the Internal Revenue Service.
Related: U.S. citizens ditch passports in record numbers
Swiss banks have been planning for secrecy rule adjustments for well over a decade, said Kinner Lakhani, a senior equity analyst at Citi Research.
"They expected that banking secrecy would not last forever," he said.
The banks are now focusing their efforts on helping clients transition to onshore, transparent accounts, he said. They are also expanding in emerging markets and improving their offerings for ultra high-net-worth individuals, he said.
"This is part of an ongoing process of normalization of the Swiss banking landscape," said Lakhani. "There will be further evolution that will take Switzerland into the direction of being a private banking center for reasons other than banking secrecy," he said.
Other European countries are also caving into pressure to share more information about bank accounts.
Luxembourg announced in April that it would begin sharing information about depositors' accounts in 2015, just two days after fellow hold-out Austria signaled it would enter EU negotiations to do the same.