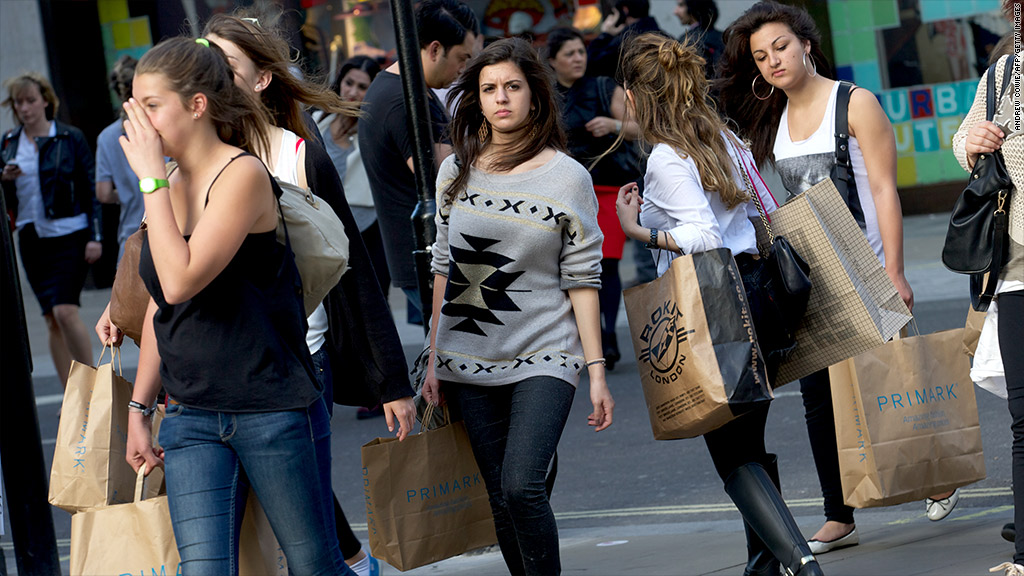 The recovery in the U.K. economy is gathering pace as rapidly rising house prices encourage consumers to forget austerity and spend rather than save.
Gross domestic product grew by 0.6% in the second quarter, double the rate of expansion seen in the first three months of the year. The dominant service sector got a boost from rising consumer confidence, but manufacturing and construction also contributed to faster growth.
The figure was in line with forecasts and will reduce the pressure for new Bank of England Governor Mark Carney to pump more cheap money into the economy by increasing the central bank's quantitative easing program.
"We do not look for any further asset purchases, but we do expect more formal forward guidance next month to emphasize that rate rises are a long way off," said Rob Wood, chief UK economist at Berenberg bank.
The U.K. contracted for five consecutive quarters from the second quarter of 2008, and failed to grow for another nine months in late 2011 and early 2012 when the eurozone debt crisis was raging.
Related: China offers stimulus as growth slows
Output is still more than 3% below its 2007 peak, and the quarterly rate of growth remains below the 10-year pre-crisis average. But the economy has now delivered two consecutive quarters of expansion for the first time in nearly two years.
House prices are increasing at their fastest rate in more than three years, helped by record low interest rates and government programs that encourage banks to lend and make it easier for riskier borrowers to buy a home.
Stock markets have rallied as strong retail sales data provided more evidence that a recovery in the U.K. may be gaining momentum. Royal baby fever, sporting success and a heat wave may be contributing to the more upbeat mood.
The labor market is also looking healthier -- unemployment is falling at its fastest rate in three years -- but with consumer price inflation still running at about three times basic wage growth, and no sign of a real pickup in investment and exports, some experts say the upturn remains fragile.
The International Monetary Fund increased its forecast for U.K. GDP growth in 2013 to 0.9% earlier this month. Some private sector economists are more optimistic despite evidence that the eurozone -- the U.K.'s biggest export market -- will emerge much more slowly from its longest-ever recession.
Related: Europe's factories signal return to growth
"All sectors expanded on the quarter and industrial production grew as fast as service sector output," noted Berenberg's Wood. "This isn't the fabled rebalancing yet, but it is better than we've seen over the past year."
Economists expect the eurozone to have stagnated in the second quarter -- the first estimate is due to be published in August. Business surveys released this week showed private sector activity grew for the first time in 18 months, suggesting the economy may expand very slightly in the third quarter.
Even so, the eurozone is on course for a second consecutive year of contraction overall as austerity measures, record unemployment and a wounded banking system continue to depress demand.
Earlier this month, the Bank of England and European Central Bank both moved to protect their economies from a Fed-induced spike in borrowing costs by signaling that they'll provide cheap money for the foreseeable future.