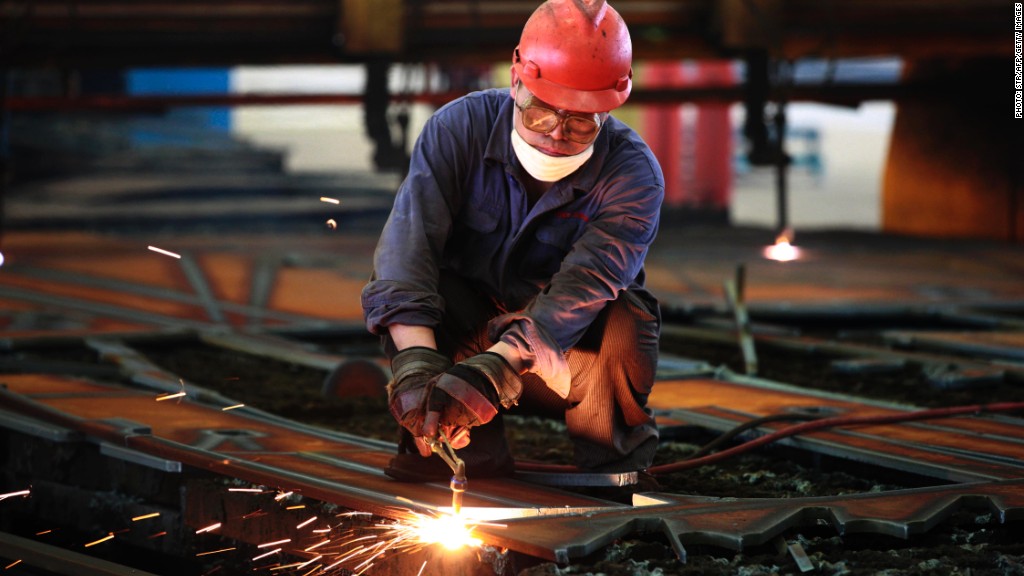 Are China's factories speeding up or slowing down? It depends on who you ask.
China's official purchasing managers' index got a boost in July, rising to 50.3 from 50.1 last month, according to the National Bureau of Statistics. Any number over 50 indicates an acceleration in the sector.
But investors typically pay attention to two separate purchasing managers' surveys conducted in China: the state's measurement, and one performed by global bank HSBC.
At the moment, the indicators are telling two different stories. The HSBC manufacturing PMI, also released Thursday, dropped to 47.7 in July -- its weakest performance in 11 months.
Most of the time, both surveys deliver results that indicate factory activity is either picking up speed or decelerating. But the surveys occasionally diverge. With one index above 50 -- the dividing line -- and the other below, that's what happened in July.
Related story: Dream companies for Asia's grads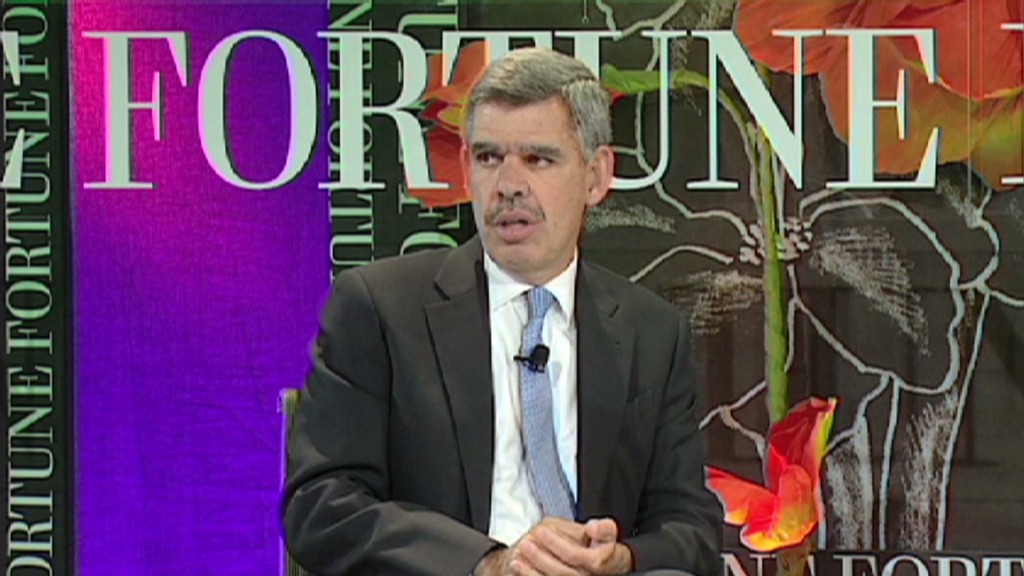 Part of the discrepancy can be explained because the official government gauge is heavily weighted toward large enterprises, while the HSBC survey taps a smaller sample size and places greater emphasis on smaller firms. The two surveys also use different methods to perform seasonal adjustments -- a way to smooth data and make it comparable from year to year.
According to economists at Societe Generale, the two surveys diverge about a third of the time, usually due to differences in these adjustment techniques.
This month's disparity "reflects the high level of uncertainty over China's growth outlook, although it is unclear why it emerged," said Nomura economist Zhiwei Zhang.
China's official gauge for growth among smaller firms rose to 49.4 in July from 48.9 in June, while HSBC's index -- which places more weight on small businesses -- still posted declining growth.
"The rise in the official PMI is puzzling," Zhang said, particularly as other indicators suggest China's economy is slowing.

Stock markets in China rose after the manufacturing data was released, with the Shanghai Composite Index advancing about 1%. Hong Kong's Hang Seng Index also turned up near 1% before settling around 0.6% midday.
Related story: Don't worry about China! It's not 2008
Beijing is worried over slower growth, and recent economic data has prompted the government to introduce some mild stimulus measures.
"These targeted measures should boost confidence and reduce downside risks to growth,' HSBC's top China economist Qu Hongbin said in a statement.
In March, China's government set a growth target of 7.5% and plans to maintain on average 7% expansion over the next three years.
China's second-quarter gross domestic product rose 7.5%, a slower rate than the 7.7% posted in the first quarter of the year.